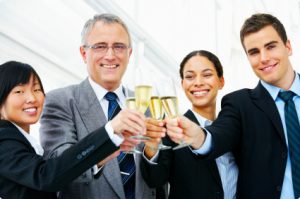 When you think about it, retirement party planning can seem like a tough task. Especially, if you've never done it before. If your workplace is hosting a retirement party for an outgoing employee, you might find yourself selected to plan the event. If this happens, you may feel overwhelmed by everything that's involved.
Don't worry – planning a retirement party doesn't have to be complicated! Just keep the following tips in mind. Use them as a guide and, you'll find that you've covered all the important elements to celebrate a great and memorable event.

Here are some of the main aspects you need to have covered:
Drawing up the Budget
Planning for the Gift
Working out the Retirement Party Invites
Finding Affordable and Tasteful Retirement Party Decorations
Finding the Perfect Retirement Party Themes
Working out the Date and Venue
Working Out the Retirement Party Food Options
Planning for the Toasts and Speeches
Retirement Party Planning Tips
Drawing up a Budget
Setting a budget for a retirement party can be easy – or it can be difficult, depending on your company. Your workplace might have a fund set aside for things like retirement parties. In that case, your job of setting a budget as the first step becomes that much easier. And, your main concern is simply sticking with the retirement party budget.
However, if your workplace doesn't generally keep a slush fund for things like employee parties, then you're going to have to raise the money on your own. You can go about this in a number of different ways.  Like for instance, simply asking for donations to holding a bake sale or even a raffle to support the retirement party. If some of your coworkers would rather contribute by helping with party items like supplies, decorations, invites, or arrange for the catering, welcome the help and whatever they're comfortable doing for this event.
Once you have the money, you'll be able to set your budget. But, take care to organize the party within its limits. This will involve some planning, price checking, and price comparisons. But, sticking to your budget throughout the process is much better than having to go back and ask your colleagues for more money!
Planning for the Gift
Along with the funds for the party, you'll also need to work out ideas for the retirement gift. Check with the management about company regulations about send-off gifts and awards. If the company arranges for the gifts, that's great. But, if they don't, check with your colleagues if they would like to contribute towards a common gift. Depending on the response you get, you can simply set aside money from the party fund for a gift as well.
However, you might feel that the fund you have isn't enough for planning a retirement party and also a gift. In that case, ask your colleagues to put together little notes of appreciation for everything the retiree meant to them. These personalized notes can be added to a small hamper or even a bouquet. Your guest of honor is sure to cherish these simple tokens for a long time to come.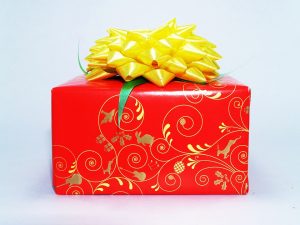 The point behind retirement gifts is that you present the retiree with a whole lot of mementos that continue to make her feel like she is still part of the company. Think bouquets and hampers with chits or albums of sayings, retirement jokes, adages, humorous workplace situations, and even poems. All of these can be inscribed or even handwritten on colorful cards and beautifully decorated at the minimum of cost. You could even get the people in the workplace to sign them. You'll only need to invest your creativity.
Or, here's another idea that you can include in the retirement party planning. Have the other guests at the party recite poems or relate incidents. Make videos of each of them talking about their fond memories of the time they spent with their outgoing colleague. Your guest of honor will preserve and cherish all these keepsakes for the rest of his life.
Working out the Retirement Party Invites
Before you work out the perfect party invites, create a checklist of the special people you want to invite for the do. Selecting from numerous retirement party invitation ideas is another part of the retirement party planning. Once again, the invites you plan will depend on the budget you have. Typically, invites can be bought from gifts and card shops in bulk to help you save on the costs. Sending out electronic mails, or crafting them yourself are also great economizing ideas. If cost is not an issue, you could also opt for personalized invites, or buttoned up invites. Specialized invitations that can be saved as souvenirs are another often-used idea. 
Finding Affordable and Tasteful Retirement Party Decorations
An important part of the retirement party planning is arranging for the decorations. Many party planners tend to go overboard on other expenses. And, end up scrimping on the decor. You certainly don't need a professional decorator or party planner experts to come in and assist you with accessories. But, you shouldn't go too easy on the decorations, either.
Check out your local gifts and cards stores and you're sure to find a range of party accessories that are quite economical. Be generous about what you purchase. Streamers, balloons, paper lanterns, banners, champagne bottle balloons, ornaments that you can hang on the walls or from the ceiling and other such items are actually quite inexpensive. They can go a long way towards brightening up a room. They're not hard to find either. Search on internet stores like Zazzle, Amazon, Pinterest, GigSalad, or any others where you like to shop.
Dailymotion
A great idea is to pick out a theme for the party before you begin organizing the decorations. Once you have the theme in place, the rest of the fun decorating ideas will fall into place easily. For instance, say, your retiring colleague absolutely adores Johnny Depp and the Pirates of the Caribbean franchise.Think posters of ships, cardboard swords, eye patches, weird hats, and maybe, even a giant cutout of a Kraken dominating the room. Of course, the cuisine will have to be seafood and the drinks focused on rum. Have one of the invitees dress like Captain Jack Sparrow and regale the guest of honor with his antics.
Finding the Perfect Retirement Party Themes
Brand the event with a retirement party theme. And, if you've chosen one for the retirement party, look for complete party kits. These kits will keep your costs down and give you more retirement party decorations to work with. Sometimes posters that talk about the theme also work very well. For instance, you could begin your retirement party planning with the retiree's favorite hobby in mind, cooking. Hang up styrofoam utensils among the streamers and balloons along with posters of the retiree's favorite celebrity cook. And, you have a great party idea. 
When you start to look around, you can find tons of retirement party ideas and themes on the internet. Or, you can always come up with your own. Think semi-fancy dress parties where the invitees only need to wear masks or a particular hat or accessory to depict the personality they have come as. Or, say, the retro theme. Put together a list of the retiree's favorite things like a movie star, music artist, athlete or sportsperson, a city like say, Birmingham, or even politician. Design the party theme around it.
You could also invite the outgoing colleague's friends and family members for a Family-themed retirement party. Or, think about commemorating his career with a theme that covers all the milestones and achievements the retiree had seen in his long and illustrious career. Plan for the games and any other entertainment options around the theme.
Working out the Date and Venue
Work out the date for the event that you think will be most convenient to all your invitees including the guest of honor. Plan to have the even after work hours on a weekday or fix a weekend date. Make sure to check for national holidays, sporting events, and other occasions that could possibly clash with the date you've chosen for the event. Remember, the aim here is to have an amazing gathering for the retirement party.
Setting the perfect venue is yet another part of the retirement party planning process. Of course, the venue will have to depend on the budget you have in hand. If you feel you cannot spend much on an upscale party hall, settle for a venue that is easily accessible for your invitees. Here's an interesting tip. See if your workplace has a conference room or any other spacious area you can use. Or, look for a community hall close to the company premises that you can rent for the event.
Working Out the Retirement Party Food Options
Sometimes you have to get creative with the retirement party food options that are available. Of course, vegetable trays, meat and cheese trays, and fruit trays are all great options when you have a lot of people to feed. However, they're more like appetizers or side dishes than the main event. If your retirement party is scheduled to be after work, consider having the dinner catered. This will ensure that everyone gets enough to eat. Check with the top restaurant chains in your area. You're sure to find a caterer that is economical and also serves filling, delicious meals.
Make sure to check with your retiring friend's family members for her favorite cuisine. Consider planning the food around it or at least include some dishes that she will be absolutely delighted to see and have.
Planning for the Toasts and Speeches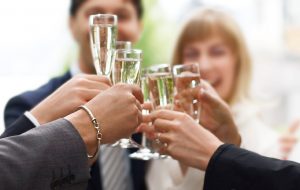 An essential part of your retirement party planning is setting aside time for toasts and speeches. And, of course, as the organizer, you'll have to prepare a small retirement send-off speech yourself. Keep it short and remember to focus completely on the guest of honor. Add some humor to keep the party ambience upbeat and a few retirement quotes and sayings to set the mood. You might also be entrusted with the task of introducing the retiree. If you don't know much about her, you might want to do your homework. It always helps if you know a little about the person for whom you're organizing the event.
When planning for the toasts and speeches, invite all the retiree's closest coworkers and immediate superiors to say a few words. Request them to talk about their colleague in some small way or relate some funny incident. If you have invited family members and friends from outside the company, you can get them to give short speeches also. Maybe, they can help reveal a side of the retiree that is completely unknown to his office friends.
Keeping these things in mind when you're planning a retirement party will help to keep the stress down and the event running smoothly – ensuring that you throw the most successful retirement party possible for your outgoing colleagues. Do remember that you can't possibly take care of all the arrangements on your own. Get one of your coworkers to pitch in and help you. Sometimes having another person around will give you the added advantage of two heads working on the retirement party planning. You're sure to make a roaring success of it.
Need Help With Choosing the Gifts for Your Retiring Colleague? Begin Here
One of the main aspects of the retirement party planning is figuring out what mementos and keepsakes you can put together for your friend. Check out the video above for directions on some great gift ideas. The website has options for both men and women retirees and by watching the video, you'll get a fair idea of how to choose and order the gifts you find interesting. Remember, gifts are not all about value, even the most tiny token is all about the sentiments you're conveying to the recipient. Team the gifts with lovely cards and you have the perfect present.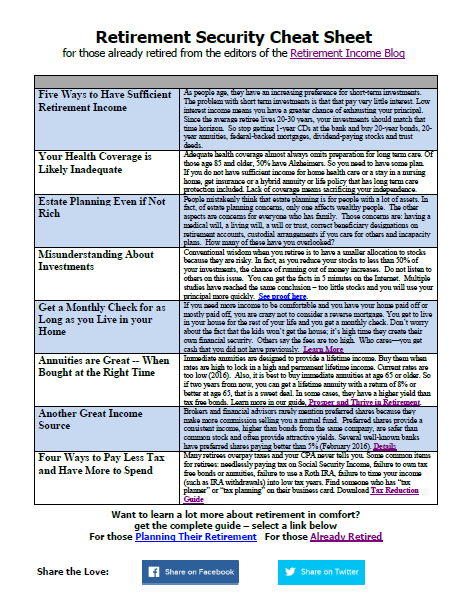 How to Prosper and Thrive In Retirement
For those already retired seeking to improve their finances
The 4 most important issues for any retiree and a quick plan to address each
The overlooked annuitization of assets to make your money go farther and reduce risk
An easy way to save money on health coverage
You don't need to be rich to plan your estate like this
A few simple lessons can reduce stress and bring more joy in your retirement year. Stop worrying and learn the simple
actions to take.