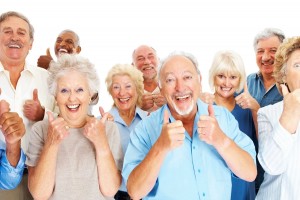 Seeking ideas for a retirement party at work can seem like a daunting task. Considering that you're going to be investing a lot of your time and energy into planning this very special event, you'll want that everything should be perfect. You'll want it to be exceptional, memorable, happy, and of course, a resounding success that people will be talking about for a while. You may have known your outgoing colleague for most of her career or you might have only just started working in the company. In any case, retirements are always a big deal. And, in most companies, coworkers celebrate this major milestone in the lives of retiring workers with a retirement party thrown in their honor.
Where to Look for Ideas for a Retirement Party
Making a retirement party memorable is actually a lot easier than you'd think. Here are some of the sources you can begin checking out when looking for some awesome ideas for a retirement party:
Talk to the folks at a party supply store. Since they sell tons of items for all types of parties, they probably know about several successful retirement party ideas and themes.
Try brainstorming with a few colleagues who are experienced in throwing such events.
Consider talking to the people who are especially close to the outgoing co-worker, like, for instance, a close friend or even the retiree's spouse or kids. They can help you with ideas for the retirement party at work.
Scour the internet for ideas. You might even find ready-to-pick-up themes that guide you on planning every aspect of the party.
If your budget allows it, consider roping in the services of professional party organizers.
Go back down memory lane, and ask around about the most successful retirement party themes used in your company. If it was something people absolutely loved, they might welcome attending your version of it.
Ideas for Retirement Party
Keep Your Focus on Your Guest of Honor
Remember that your complete focus should be on the retiree. And, the rest of the planning procedure will simply fall into place. You'll be best off beginning by asking yourself the following questions:
What would your colleagues like to have at their retirement party?

Do they prefer to have large, outlandish celebrations or are they more 'low key'?

What are some of their favorite foods?

Who are the people they would love to see at the event? Family? Special friends?

What are their favorite flowers? (You'll want to get a lovely bouquet.)

What are their plans for life once they're retired?

What are their plans for the first few weeks right after stepping into the retirement mode?
Ask yourself what your outgoing colleague would want and create lists of all those desires. This will help you put together a whole bunch of ideas for a retirement party. Sure, if the retirement party is the complete opposite of what they would've wanted, that will be memorable as well – but perhaps, not in a positive way!

Incorporate Your Guest's Likes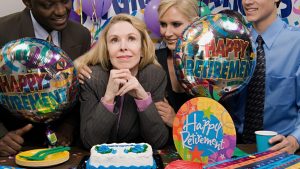 Once you've put some time into thinking through what your colleagues would prefer at their retirement party, begin to incorporate these desires into your party plans as best as you can. Obviously, you won't be able to incorporate every single aspect that the retiree might like in the send-off event– especially if you're on a strict budget – but you can do the best you can with what you've got. Here are a few great ideas for a retirement party:
Cuisine: If your retiring friend loves seafood, make sure you serve a few great dishes that everyone is sure to enjoy.

Favorite Vacation Spot: If she is planning a beach holiday, create a vacation ambience. This should allow your outgoing colleague to step into the travel mood right away.

Retirement plans or hobbies: Find out about your coworker's plans post retirement. Consider picking out the theme accordingly. For instance, if he plans to garden a lot, put up posters of plants. Get him gifts of overalls and other gardening gear. Having them personalized is another great idea. Or, say she's an avid golfer. Think about specialized golfing gear that can have her name on it along with a fond goodbye message.
Pets: People adore their pets. If your old buddy has a dog or cat, you could design the theme around all the time she's going to spend with her pet.
Favorite Movie Star, Sportsperson, Musician, or any other celebrity: Collect a bunch of memorabilia and create a theme with it. If your retiring colleague has a favorite movie, play songs and scenes from the movie.
Planning the Gift
Some great retirement gift ideas for the party are ones that are personalized. Attendees can express personal sentiments in a card, handwritten note, or even by making a speech or a toast. But, when it comes to the main gift, you want to give the retiring coworker something worthwhile. See if there's something that would be especially useful to your outgoing colleague and look into getting everyone in the workplace to chip in together on the gift. Something useful is always better – and will always be remembered more fondly – than a wide assortment of smaller, individual ones. The fun part about gifts is that not only can you personalize them, you can also plan the retirement theme around them. Look for the presents you can give on online stores like Zazzle, Pinterest, Amazon, and other stores. Search for the newest listings for January 2017.
Here are few ideas for the retirement party gifts to get you going.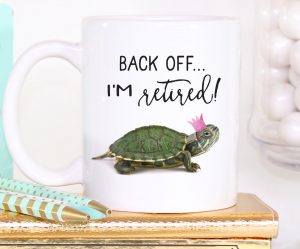 Funny retirement gifts: Consider picking out a bunch of stuff that centers around the weird stuff senior citizens do. Plan clothes, mementos, keepsakes, and any other items that you can have inscribed with wordings, logos, and sayings. You can also have funny stories made into videos or albums with cards and pictures that can serve as a memorable and cherished gift. See if you can get the invitees to each sign a memento.
Useful Retirement Gifts: Think hobby kits, items to use around the house, decorative pieces, art, tableware, or any others
Edible Gifts: If you know what kind of cookies, cheeses, or chocolates your friend might like, consider getting them. If you're not too sure, put together an amazing hamper. Or, an assortment of fine wines works too.
Planning the Event Date and Venue
One of the first steps in planning a retirement event is putting together the guest list. Once you have that in place, you'll want to pick a date that is convenient to your invitees. Weekends are typically the right time, but make sure there aren't any popular sports, holidays, or other events like Thanksgiving that might clash with the party date. You do want a good attendance, don't you? Also, choose a venue that is easily accessible. Keeping your budget in mind, see if you can match it with the theme for the occasion. Having worked out these details, you can begin designing the invitations.
Consider Having a Theme Party
There are many themes and ideas for a retirement party out there that you could choose for the sendoff event. Once you have the party theme in place, you can plan the decorations accordingly. Think about getting posters of beaches and relaxing people if your friend is leaving for a holiday soon. Ceiling swirls, banners, balloons, flowers, decorations, and all other supplies can also be chosen to match the theme. Only make sure they will interest your guest of honor. Here are a few tips you could take your pick from.
Poetry Reciting Theme
If your guest enjoys poetry, you could have your invitees recite retirement-based poems. The same goes for sayings, quotes, and adages. Using this theme can make organizing the gifts a lot easier. You could have the poems printed on decorated cards and add them to a beautiful album for the retiree to preserve.  When working out ideas for a retirement party, consider adding pictures of the other guests. Or, you could have the poems and quips written on little chits and create a poem bouquet that is fragrant with memories of a lovely sendoff party.
Humorous Theme
You could also consider having a humorous theme. But, choose this theme with care. The humor you use should be in good taste and must not embarrass the retiree or any of the guests. Keep this factor especially in mind if there are going to be kids on the list of invitees. Plan funny gifts to go with the theme. You could also get the invitees to relate funny stories in the workplace that involved the guest of honor. This theme can help the retiring colleague remember all the good times he had all through his career and lighten the somber mood of the party. Think about adding fun games to the list of activities and entertainment for the party.
Bring Your Family to Work Theme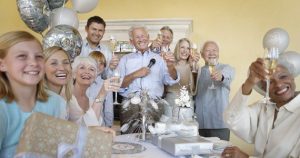 Most people like to maintain a distinction between their personal and professional lives. Aside from the rare occasion when a child or family member might visit the workplace, families typically don't have much of an interaction with colleagues and coworkers. But, now that your friend is retiring and leaving the company for good, this would be a good time to introduce them to the wonderful people their parent worked with. With this aim in mind, you could consider using this as one of the ideas for a retirement party - Bring Your Family to Work. Both, family members and coworkers are certain to enjoy the opportunity to meet one another. If your outgoing colleague has any other special people in his life, you could consider sending them an invitation also. Think close friends, fond cousins, the community pastor, or any other people.
Roast the Guest of Honor Theme
You could also do a "Roast Theme" if you know for sure your outgoing co-worker is a good sport. Search online and you can find and invite professional emcees who are experts in creating the perfect fun atmosphere. Of course, a lot of thinking and planning will have to go into such ideas for a retirement party. The quips used must not hurt or demean the retiree. You could also consider getting the other invitees to participate as special favors to their retiring friend. Request them to take turns in being the target of the roast.
Fond Memories Theme
Here's another very interesting idea for a retirement party. You could have a "Memories" theme. See if you can pull some photographs that represent the achievements or the milestones the retiree has seen. If you have a great collection, you could put up a slideshow. Check through records of the company events celebrated during the retiree's career. You could copy pictures and gather interesting office anecdotes to create an amazing theme. Other invitees that have been a part of that era will also enjoy the trip down memory lane.
Throwing a memorable retirement party doesn't have to be complicated. All you really need to do is make sure that you're designing the retirement party to be a celebration of your outgoing colleague. The sentiment will be felt by your colleague and will be greatly appreciated – and remembered for a good long while. One more of several ideas for the retirement party. Get someone who is really great with a camera to take lots of pictures of the event. Your colleague is sure to cherish them for years to come.
Looking for Ideas for the Gifts for the Retirement Party?
Of course, the most important part of even the best of retirement parties is the collection of gifts you can put together for your colleague who is about to retire. If you're not quite sure where to begin looking, consider planning them around the theme you have chosen. Check out the video above that will guide you on how to plan for gifts. The website has a collection of gift ideas for a retirement party that are perfect for both men and women with an interesting range that can fit the hobbies and lifestyles of just about any kind of recipient. You might even find some inspiring tips for your party.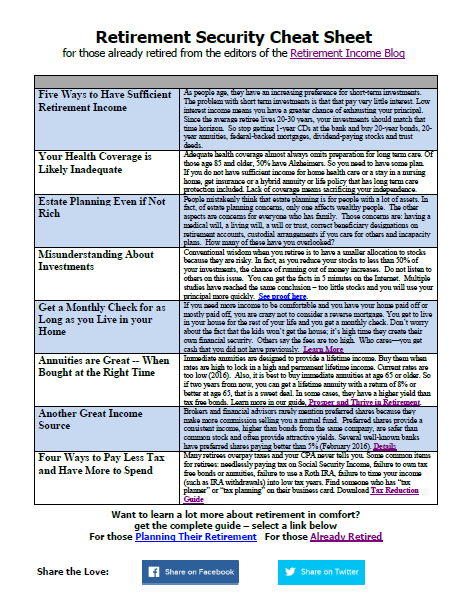 How to Prosper and Thrive In Retirement
For those already retired seeking to improve their finances
The 4 most important issues for any retiree and a quick plan to address each
The overlooked annuitization of assets to make your money go farther and reduce risk
An easy way to save money on health coverage
You don't need to be rich to plan your estate like this
A few simple lessons can reduce stress and bring more joy in your retirement year. Stop worrying and learn the simple
actions to take.