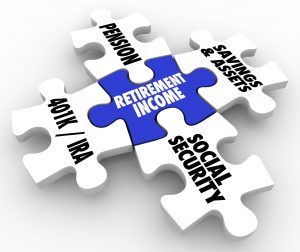 Most people are unaware of alternative investments for retirement.  They only know about stocks, bonds, mutual funds and annuities.
The are many other options - alternative investments for retirement.  Your brain will immediately rejects them because us humans are programmed to reject  anything new (it's a wonder we can learn anything). We always think something new must be:
risky
not legitimate
a scam
This is NOT how rich people think. Rich people are ALWAYS in search of what they don't know.  Rich people have healthy scepticism but are not blinded by it. The rich always want to investigate what others don't know about.  That is their edge.  They invest differently than you because they are programmed to seek out what others do not.
Most people allow scepticism to dominate their lives. Consequently, the deal of a lifetime passes them by once a week.
They may be too lazy to learn. Or possibly, they lack confidence that they will be able to discern a diamond in the rough from a piece of glass.  The rich also have such concerns so they get experts to help them - accountants, attorneys, financial advisors.
And don't think that because they are rich they are willing to take more risk.  Just the opposite.  They seek alternative investments for retirement that PAY MORE with LESS RISK.
Alternative Investments for Retirement
I am an investor in most if not all of the alternative investments listed on this page.  I am a CPA (retired) and hold an MBA form Harvard Business School.  So hopefully, I am able to discern and only tell you about alternative investments with merit.
I will add to this list as time passes. All of these alternatives provide current income and that is why they are suitable for retirement. The links below point to a detailed post so that you can understand the alternative investments for retirement and explore it if you desire.
Trust Deeds (also called private mortgages or real estate notes)
Understanding Private Mortgages
Secondary Annuities
Secondary Annuities- How they Work
Secondary Annuity Offerings
Life Settlements
Life Insurance Settlements - How They Work for the Investor
To Your Wealth,
Larry Klein, Publisher