We have omitted a discussion of bonds as you probably know about and understand that alternative. The purpose of this site is to explain investments that pay more than market rates. It is essential that you fully understand these instruments before investing, as there is always a trade off of these four items:
Length of term
Volatility
Rate
Credit risk (easily reduced or eliminated by investing on high grade or guaranteed instruments).
Let's take the example of a note backed by GNMA, a federal agency. GNMA guarantees the loans that banks make so that people can purchase homes. GNMA also loans money to banks in order for the banks to reloan that money for home purchases. To get the money it loans, Ginnie Mae sells notes to investors. If you invest in these notes, your payments are guaranteed by Ginnie Mae. The annoying aspect of these notes is that you as the investor, get a payment each month consisting of interest and principal. Most investors only want their interest each month, not their principal returned.
Structured Notes for Income
To have these notes be more suitable for various investors, a financial institution, say Merrill Lynch, might but the Ginnie Mae note and split the note into two portions—the principal repayment portion and the interest portion. You are able to buy one portion or the other. It's important to understand that you no longer own the original note issued and guaranteed by Ginnie Mae. You now own and structured note, an obligation of Merrill Lynch.
Each portion of the structured note is priced based on assumptions about interest rates and the rate of mortgage prepayments.
Let's say you buy the portion where you receive the principal. As you know, as people make their mortgage payments, part of each payment is principal which you receive, as the investor. When interest rates fall, people tend to refinance and you will get your principal payments faster than expected. This increases your yield (the faster you receive a stream of payments, the higher your yield).
The opposite can also happen. Interest rates rise, and the length of your investment (the time it takes to receive your principal) stretches out. This reduces your yield as money received in the future has a lower present value today. These changes in yield cause the market value of these securities to change dramatically. Changes in market value are only important if you need to sell into the market.
These types of securities are great for people who love to guess about the future because they can put their money where their mouth is.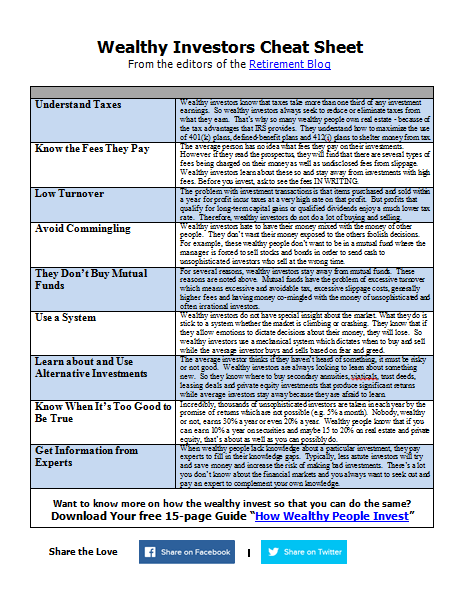 How Wealthy People Invest
To get wealthy, invest like the wealthy
Why the wealthy steer clear of mutual funds
How the rich systematically make money in the market
Key metrics that differentiate good and bad investments
A comparison of ETFs and separately managed accounts you have never seen
Stop making the same investing mistakes as everyone else who listens to CNBC and reads Money Magazine. Do what the rich do! Free guide explains how they think and make investment choices.