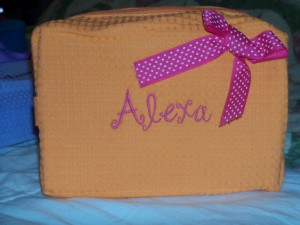 Among available options today, personalized retirement gifts could be a great way to show the retiree that he is a valued member of the company. One that his fellow employees and colleagues will remember always. Personalization is the key that can turn your retirement gifts into cherished mementos. And, mementos that your retiring coworker or family member will love for years to come.
Look around and you can find a great number of creative retirement gifts that you can purchase for an outgoing colleague's retirement party. In fact, you'll even find stores on the Internet that specialize in these gifts for retirees. Not to mention the wide range of gag gifts you can purchase at any number of novelty stores. But, the perfect gift is one with that special touch. A touch that adds warmth and builds a personal connection with the retiree. Each time he looks at your personalized retirement gift, he thinks of you.
Consider asking all the members of the office staff to chip in and buy a common gift from all of you. By combining funds, the retiring colleague can receive one really great gift instead of several smaller ones. Here is a list of the gift ideas you can look for and tips on how to personalize them.
Engraved Personalized Retirement Gifts
Personalized Retirement Hobby Gifts
Pre-personalized Retirement Gifts
Search Online for Personalized Gifts
Personalized Liquor
Gourmet Food Hampers
Contribute to Cherished Causes
Memorable Personalized Experiences
Personalized Poems and Adages
Personalized Gift Ideas
Engraved Personalized Retirement Gifts
Large Engraved Gift Selection

So where can you get engraved or personalized retirement gifts?
Well, you can always start by going to an engraver. Inscribing artists will likely request an added charge for the engraving personalization on top of the purchase price of the gift. But, you'll have a much wider selection when it comes to the gift you're purchasing for your outgoing coworker. And, an engraver's personal touch can also allow you to include a thoughful message along with the retiree's name. This will make your personalized retirement gifts more special. For instance, women love jewelry. So, you could buy a trinket box and have the engraver inscribe a lasting personal message 0n its lid.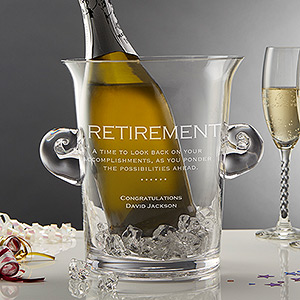 Just be sure that you speak with the engraver before selecting a personalized retirement gift. You need to be sure the gift can actually be engraved. For instance, you might buy a fishing pole. Only to realize that your local engraver won't personalize the reel or the rod! If you go the engraving route, it's also important to find out what length of personalization you can fit on the gift. Do you have room for a small message, your colleague's name, or both? Finally, if it is going to be a group corporate retirement gift, you want to be sure that everyone agrees on what's being engraved on the gift!
Another typical personalized corporate gift is a glass, acrylic, wooden, or fine crystal desk pieces. You could also opt for the ones that display some kind of optical illusions. You can also have these pieces custom made by getting the engraver to expertly carve a special message on it from the entire team.
Personalized Retirement Hobby Gifts
Find out about some activity that the retiree enjoys or intends to take up in her free time after retirement. This will help you design your gift accordingly. The recipient is sure to feel deeply touched because you made the effort to find about her likes and dislikes. If you know that your outgoing colleague has always wanted to paint, you could present a paid-for course in painting. And, avid gardeners would love a set of personalized gardening tools. Literature fans who would welcome the opportunity to explore the world of books. They are sure to feel delighted at receiving a library membership card. Or, maybe, a well-loved, beautifully bound classic that can make an excellent addition to a collection.
Where to find the information you need? Try checking with your coworker's spouse for the one thing the couple would value most. If you want to plan something that will delight your retiring friend and his spouse, check with their kids or any close family friends that you know. 
Pre-personalized Retirement Gifts
If you're looking for creative retirement gift ideas that are also economical, try coffee mugs, pens, plaques, posters, and trophies. You could also consider badges with titles that the party invitees can pin to your retiring colleague's shirt. Also in this category - beautifully framed art prints or inspirational quotes with generic names already added. What's so great about these already personalized gifts? Much of the work is already done for you. They can make a great compliment to another gift.
Here's an example of complimentary gifts.  If you are thinking of getting a membership for a retiring coworker to a 'coffee of the month club,' add a personal touch. It could be a mug with his name that could be a great way to present the membership certificate. Or, while purchasing an art print, add a special touch that your friend will like very much. Why not use the extra wide matting? Thus, all co-workers can add their signature and their own well-wishes making such personalized retirement gifts truly unique.
Search Online for Personalized Gifts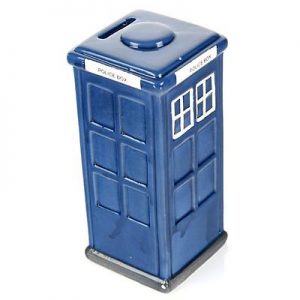 A good place to search for personalized retirement gifts is the internet. When you start to browse, you'll come across many online stores like Zazzle, Etsy, FindGift, and many others that have an amazing collection of thousands of gift possibilities and creations. You'll find figurines (even cartoon characters), alarm clocks, money boxes in all shapes and sizes, photo frames, pens, pocket watches, t-shirts, shirts, decorative items, duffel bags, and just about anything else you might think your retiring friend can use. You only need to shop for the item you like best according to the price you have in mind and place the order.
These websites also take orders for the wordings, recipient's name, the occasion for the gift, and of course, the presenter's name and a warm wish. Once you add in all the details, the stores take care of the inscriptions and send you the items you've chosen within a day or two. Pay online and you're sorted, complete with fast or even same day shipping and all other details. When you're short of time and haven't been able to think of other options, this could be the best idea possible.
Think about it. You could plan the inscribed message and gift according to how well you know your retiring friend. For instance, if you know that he's always been excited about Dr. Who and all the possibilities of time travel, gifting him with a Tardis money box would definitely make him smile and turn it into a very special personalized retirement gift. Add a message like: "Buy Your Own Tardis Fund"
Personalized Liquor
You can easily get a bottle of aged wine, spirits, or alcohol personalized with the name of your outgoing colleague. And, a warm message from the office staff. You could also have the date when he started work and the date when he retired inscribed on the bottle. It could prove to be a great way to usher in the brand new era of the retiree's life. At the same time, you can show your appreciation and congratulate him for all that he has achieved when working in the company all through his career. 
Gourmet Food Hampers
Put together a wicker basket of a variety of gourmet food choices such as prize cheeses and chocolate, olives, cakes, special cupcakes, truffles, and perhaps, a bottle of champagne. If food as a personalized retirement gift does not appeal to you, you could try other options. For example, a cigar hamper, barbecue snack hamper or even a spa hamper that includes scented candles, potpourri, and exotic other products. Include messages from all the coworkers at the office or organization. And, you have a great retirement gift idea. You can even create a hamper of fond messages written on small pieces of paper and mix them up with some special candy or cheeses to add a very special personalization touch. 
Contribute to Cherished Causes
If your retiring friend supports some cause, you could check with your workplace coworkers and ask them if they would be interested in contributing to it. For instance, the retiree may be setting aside a few hours each week to volunteer at the community center to work for the underprivileged or maybe, soup kitchen. Making a donation in his name to the center would be very much appreciated. Or, just show up when he's campaigning to save the neighborhood park or to establish a shelter for orphaned animals. The time you take to support him can make the best of personalized retirement gifts.
Memorable Personalized Experiences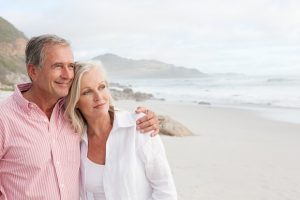 On the subject of food and drink, consider presenting a gift card to the retiree for dinner for two at her favorite restaurant in town. Check with your retiring friend's spouse for information about her favorite cuisine or something special that she's always wanted to try. Sometimes, memorable experiences are as valuable a gift as the other mementos you can give your retiring colleague. If she enjoys wine, think wine tasting at some well-known location.
When you start to think along these lines, you'll find that the possibilities are almost endless. If your budget permits, you have the option of organizing any other special activities as personalized retirement gifts that will be happily welcomed. Like for instance, a whale watching holiday for avid wildlife conservationists. Or, think about an island vacation for a friend who have never traveled far from inland cities or mountains. If your retiring colleague enjoys watching sports, consider gifting tickets for a game. Theater aficionados will welcome tickets to a show. And, maybe, dinner afterward.
Personalized Poems and Adages
Poems and retirement sayings can also convey warm wishes at the retiree's outgoing party. Words are an inexpensive way let your friend know that you will all miss him terribly. And, he will likely to want to read those fond messages many years down the line when he looks back at his years in the workplace. Choose beautiful retirement poems and sayings from the immense collection 0n the internet. Write them by hand on a pretty card or have them inscribed professionally. Make sure to weave the recipient's name and any special interests into it. And, you have a lovely personalized memento.
If you like, you can also infuse a bit of humor to make your outgoing friend smile when he reads it and thinks of you. Create cards or plaques with funny retirement sayings that you can pull from the internet. Add a touch of personalization by using the retiree's name or some funny workplace incident that has become a kind of office lore that every employee loves to relate and laughs about forever. Think of this gift as a piece of the workplace that your friend can carry away with him and preserve fondly for the rest of his life. He might even share them with his kids.
Finding special personalized retirement gifts isn't as difficult a task as you might think. But, don't be afraid of a little extra effort. Personalized retirement gifts make affordable, cherished mementos that your retiring coworker will love for years to come.
Wondering What Retirement Gifts Should be Like? Check out this Video
Most people are completely stumped when it comes to ideas for gifts. To help you get started, we have compiled a collection of smart gifts. They are appropriate for both men and women but we have selected a few that your lady friends are sure to love. We also have gifts that suit every price range you have in mind. So, if you would like to give a few small personalized tokens to the large gift, you can take your pick from these gems. The video will also explain in detail how you should go about the process of choosing very special gifts that the recipient will truly cherish.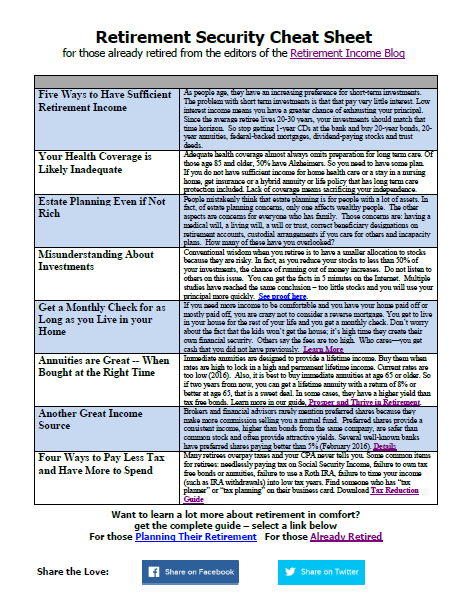 How to Prosper and Thrive In Retirement
For those already retired seeking to improve their finances
The 4 most important issues for any retiree and a quick plan to address each
The overlooked annuitization of assets to make your money go farther and reduce risk
An easy way to save money on health coverage
You don't need to be rich to plan your estate like this
A few simple lessons can reduce stress and bring more joy in your retirement year. Stop worrying and learn the simple
actions to take.