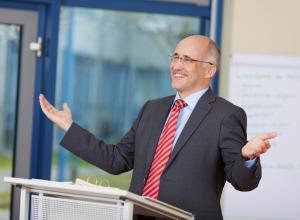 Including the best retirement poems in your toast and speech at the retirement party for your outgoing colleague is a smart idea. Find several below.
Think about it. Retirement is one of the greatest milestones of our working lives - a congratulations to a job well done. This is one occasion that we typically celebrate with parties that commemorate our colleagues and their achievements throughout their careers. These parties are special events that allow us to remember all the things we've been through with that special person with speeches, gifts and more. Whether you are the party organizer or a party attendee, you may find it difficult to find the best retirement verse, quotes, or readings for the special day.
There are, of course, a number of ways you can go about finding the best retirement rhymes for a colleague. Internet searches are always a smart way to get started. But, it's important to have an idea of what you're looking for in the first place. That's because; you can find an overwhelming number of options online. And, realize that it is hard to make a choice. Consider the main types of retirement poems. Read ahead to find the best categories like for instance:

Best Retirement Poems Expressing Sentiments
Best Retirement Poems with Humor
Precomposed Retirement Verses
Relate Poetry from Famous Composers
Profession-Based Rhymes
Post Retirement Plans Poems
Personalized Retirement Rhymes
Retirement Poems Categories
When you start to search, you'll come across a wide range of categories for the best retirement poems. Choose the one that you think the retiree will appreciate the most. Keep his personality in mind when looking for meaningful verses. For instance, if you think he has a great sense of humor, a funny rhyme would be the way to go.

Here's another tip. Remember to keep the verses short and not take up too much of your audience's time. Not all your guests may be patient with verses. A good idea would be to read a couple of verses, write the entire poem on a beautifully decorated poster or plaque and turn it into a lovely gift.
Best Retirement Poems Expressing Sentiments
On this happy retirement day
I only have a little to say
Our colleague beloved to us must now depart
But he'll never be missing from our heart
His contributions known far and wide
His work and output has fueled the tide
Of what has made our group so great
And so I can say without hesitate
This guy/gal will be missed for our midst
Unreplaceable - you get the gist
But other green pastures lay ahead
For such a great/guy gal there nothing more to be said
Poems, as we all know, have always been one of the best ways to express our love and our respect for another person. There is something about the way the words are crafted together that seems to express our affection with unparalleled imagery. So you may find that the best retirement verses for a colleague are the sentimental type – especially if the retiree is one who's become incredibly well-known and liked throughout the organization.
Best Retirement Poems with Humor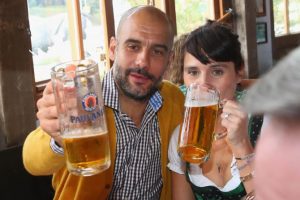 Our dear precious colleague is taking leave
And thank heavens giving us a reprieve
From major contributions, he has had
Making the rest of look so bad
Of course, we hate to see him go
No need to hang your head so low
You know you're always welcome to here
To offer words of advice or to just grab a beer
Speaking of beer and the last holiday event
Someone said that our honored guest was bent
But that's okay as we're your friends
And with us you never need to make amends
It's easy to find a wealth of humorous poems on retirement on the Internet like on Pinterest, as well as on local card stores. Make sure, though, that a retirement celebration is a place where you want there to be humor. Not every retirement party is meant to be a 'gag-a-minute' sort of affair with lots of jokes. And, you want to make sure that the retirement rhymes you choose are in good taste and well-suited to the occasion. A humorous poem can go a long way, though, especially if your boss or colleague isn't particularly excited about being retired. It can instantly lighten the mood. and bring smiles to the guests' lips. For example, the rhyme could be about the advantages of retirement. Think - senior citizens discounts, long, undisturbed naps, smashing the alarm clocks in the house, and fishing, no more military diets, to name a few ideas.
Check this one out by Dave Erhard:
Making the Most of Retirement
Goodbye to work, you are on a high — you don't have to ask why!
You now gladly say adieu to your working life — goodbye to toil and strife.
Tomorrow, when morning comes at noon, you will lie in bed and look up at the ceiling.
There will be no one there to give you orders or more work — what a great feeling.
As the noon sun shines through your window, you will hear a dog bark and the noise of someone's feet.
It's the letter carrier, poor working soul, delivering your mail, you can hear him in the street.
Within you will come a warming glow — your new life will have just begun.
This is the day that you have looked forward to — knowing that all your work has been done.
Shortly, you will arise, get dressed, relax — there's still time left in the day for much merry-making.
You will make the most of it — knowing that most of your friends are at work stressed and mentally aching.
Will there be any reason to feel any stress or guilt at this time of your life?
Only when you forget to wake up early and make breakfast for your poor working wife.
Precomposed Retirement Verses
Trying to find the best retirement poems for a colleague can be a difficult task. Fortunately, there are a number of poems you can find – especially on the internet – that will allow you to put your colleague's name into the poem to create a personalized masterpiece. Or, you can take a look at retirement poems and sayings that have already been written and craft your own based on these examples.
Relate Poetry from Famous Composers
If you still feel that composing poetry is not your forte, take a page from the pros. Search the internet for verses composed by famous poets and authors. You could begin your speech with the words - As [XXX] once said - and begin relating the poem. Let it be a prelude or introduction to the sincere sendoff speech with warm wishes that you have written for your outgoing colleague. And, if you could find a poem that talks about the retiree's personality or perhaps, outlook towards life, that would be great.
Try this short poem by Philip Freneau
A HERMIT'S house beside a stream
With forests planted round,
Whatever it to you may seem
More real happiness I deem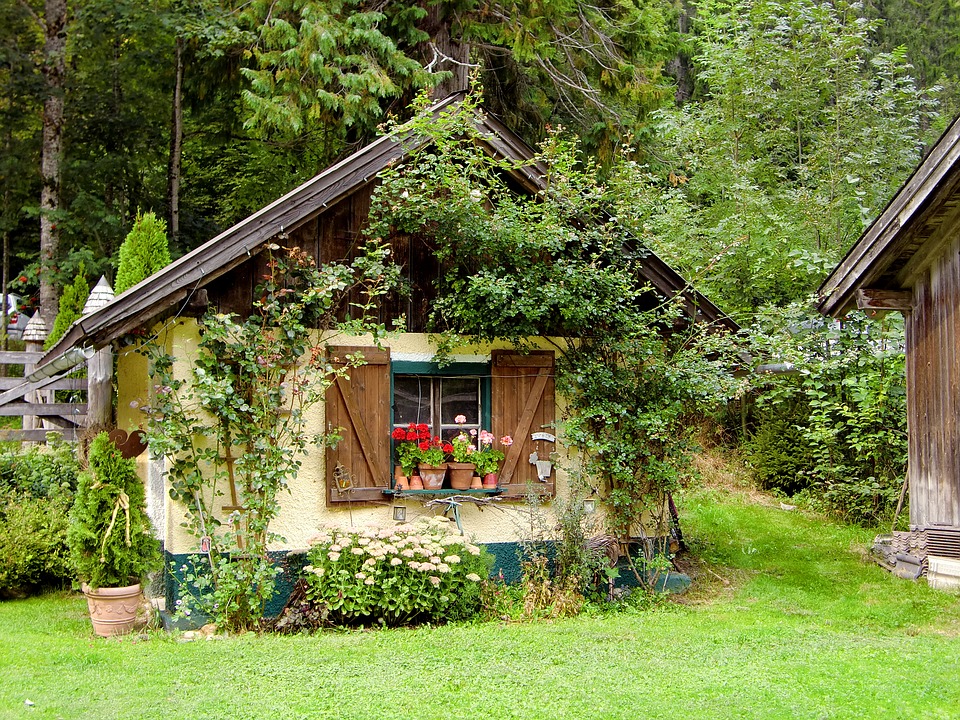 Than if I were a monarch crowned.
A cottage I could call my own
Remote from domes of care;
A little garden, walled with stone,
The wall with ivy overgrown,
A limpid fountain near,
Would more substantial joys afford,
More real bliss impart
Than all the wealth that misers hoard,
Than vanquished worlds, or worlds restored--
Mere cankers of the heart!
Vain, foolish man! how vast thy pride,
How little can your wants supply!--
'Tis surely wrong to grasp so wide--
You act as if you only had
To triumph--not to die!
Profession-Based Rhymes
The farewell verses could also relate to the profession your friend has been in. For instance, if she is a teacher, the poem could be something about how she enriched the lives of her students. Different points of view are also interesting. You could look for something a student might say. Or maybe, something a colleague might say. Here's another idea. Say, your retiring friend was a successful divorce lawyer. This is one profession that can be teamed with a lot of humor. Kid around about the largest alimony he scored for his client. You might hear a lot of mock groans from the men and see grins from the women. You could also use the verses to share stories about the outgoing colleague.
Check out this poem excerpt for teachers.
Unchartered journeys in life
You introduced me to
Less trodden paths of life
I found because of you
Unbelievable places in life
Because of you I could see
And unplanned successes
Also came to me
Unexpected things in life
Happened thanks to you
Teachers like you are gifted
Only to a lucky few
Happy retirement
Personalized Retirement Rhymes
Personalized retirement poems that pull in specific experiences from your workplace can also make great gifts when printed off on card stock paper and put into a frame. Think back for some fond incident that occurred in the workplace. Or, maybe, a funny story everyone remembers and cherishes. You could also create verses around some special accomplishment or a much-lauded milestone in the history of the company. If the retiree was responsible for the launch of one of the best-selling products the company currently produces, you could craft the poem around it.
Post Retirement Plans Poems
See if you have any information about how your retiring coworker intends to spend his time post retirement.  Use it as a theme for your verses. You need not worry that the rhyming should be perfect or that it should be a work of a master. Just put your heart and soul into creating the messages. Keep it short and simple, and you should be able to put together a lovely poem on retirement. For instance, craft your verses around the leisurely hobby of fishing or tending the garden. The post-retirement plans theme that can have light humor in it or a touching tribute. For instance, if your retiring friend is a teacher, you could talk about how she tended young minds with her wisdom as carefully as she will tend her flowers. Marketing executives that have been very good at getting leads for the company can be teased with how efficiently they can snag fish since they've had a lifetime of practice with the skill. 
Presenting the Retirement Poems
Now that you have an awesome collection of retirement poems that you can recite at the send-off party, you can convert them into great gifts. Read ahead to understand how:
As suggested above, you could print and frame the best retirement poem you find as an additional gift.

You could also slip it into a beautiful bouquet of flowers.

Or, if you can get all your company workers to find verses, you could create a poem bouquet. This bouquet could be made up of a collection of paper squares that the retiree can preserve and reread when nostalgia sets in.

If not a bouquet, a hamper with little knick knacks like Irish coffee and chocolate, and poem chits also make a great retirement gift.
You could even have personalized retirement gifts made by getting the poems or quotations printed or inscribed on the backs of the coffee mugs, vases, photo frames, or any other decorative items your friend can display in her house.

Put together an album with a collection of lovely poems written on colorful sheets of paper and decorated beautifully. You could also add pictures of the people who presented them and turn it into a wonderful retirement keepsake. 
Don't worry if it takes you time to find the best retirement poems for your colleague. Chances are, the first one you come across won't be exactly right for your situation. But the more you look around and the more you read, the more you'll begin to understand what you're looking for in order to find the best retirement poems for your colleague. Keep in mind the time you spent together and the kind of person you know him to be. Take your time and try being a little creative. Enjoy the process while reliving the memories you shared with your departing coworker! The poems you find for him will be your way of saying, "Congratulations for a long and successful career. But, the best is yet to come."
Team the Fondest, Heartfelt Poem with a Gift to Match
The best retirement poems are the ones that you can combine with an awesome gift. If you're not sure where to find one or how to choose the perfect gift for your retiring colleague, check out the catalog on www.retirementgift.co. To understand how to browse through it, check out the short video below. It has all the directions you need to find the perfect gift for your esteemed friend who is about to retire.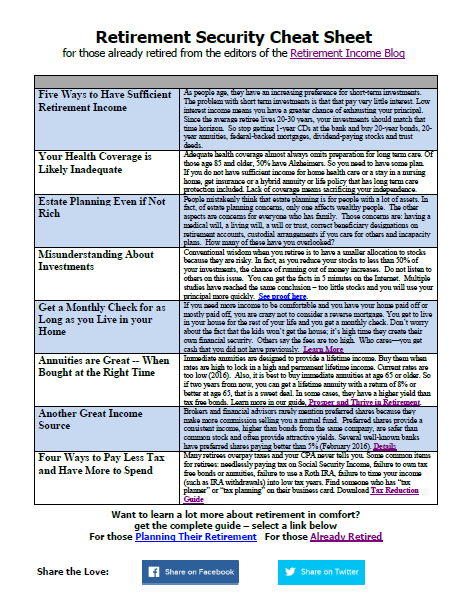 How to Prosper and Thrive In Retirement
For those already retired seeking to improve their finances
The 4 most important issues for any retiree and a quick plan to address each
The overlooked annuitization of assets to make your money go farther and reduce risk
An easy way to save money on health coverage
You don't need to be rich to plan your estate like this
A few simple lessons can reduce stress and bring more joy in your retirement year. Stop worrying and learn the simple
actions to take.