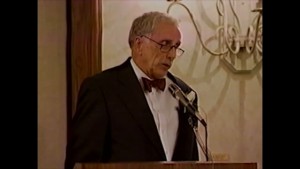 Poems for retirement can be used in a number of ways. And, combining your work memories with retirement poems is a great way to give your coworkers a fun and friendly farewell at their retirement parties. Whenever colleagues retire, we take a few moments to look back over their careers and to count their achievements. This is also a good time to share in retirement jokes that have come up as a part of their careers. For this reason, commemorating a coworker's career is often done through well chosen or well crafted retirement poems.
How to Use the Poems for Retirement
You could use the poems to introduce your retiring coworker or incorporate them into the speech or toast that you give at the retirement dinner. You could also use them as a gift. For instance, considering picking up a few beautiful lines, have them inscribed on a nice background and then get it framed. It could serve as a complimentary gift to the main one you have planned. You also have the option of having the verse inscribed onto the principal gift. Like for example, on the top of a trinket box for women or on the lid of a tackle box if your retiring coworker is an angling enthusiast. Instead of verses, you also have the option of looking for famous retirement quotes that strike a chord in the retiree's mind. If you're wondering where to find these lines, use these ideas.
Memorable Retirement Gifts
Write Your Own Poems for Retirement
The first step in sharing your work memories with retirement rhymes is deciding whether or not you're going to write the poem yourself. Some people may feel confident in their writing abilities and may only need to find a few good examples on which to base their poetic endeavors. Others, however, may not feel quite that brave and may need to find verses that are already complete to use.

If that's you, you can always find a poem on retirement that closely aligns to what you'd like to say, and then go back through your choice and customize the poem to incorporate names and events from your workplace. Modifying retirement poems in this way isn't really that difficult, and the sentiment shared will still be the same.
Here's a tip about writing poems for retirement from scratch.  Think of a few words that apply to the retiree. For example, one of the words you think of is, "funny." Then, make a list of all the words you can think of that rhyme with funny:
bunny
honey
money
sunny
runny
Now, it's easy to write one stanza of a poem just using your word , "funny."
Our guest of honor is oh so funny
He could probably do stand-up comedy for money
We will miss his jokes and whit and humor
but the beneficiary of it all will be his honey
Where to Find Retirement Poems and Quotes
Looking for a great poem on retirement isn't all the difficult. And, your first stop should be the Internet. However, you'll probably find yourself overwhelmed with search results if you do a simple Google search for the phrase 'retirement poems.' Remember, you don't have to use every single poem you find. Pick the ones that stand out to you, or the ones that hold the most meaning for you. See if it connects with some particular memory you would like to talk about.
What Should You Pick
You can narrow down your search results by looking for specific types of poems on retirement, such as humorous retirement poems or sentimental retirement poems. If you don't find what you're looking for, you can also try looking for famous retirement quotes and work with what you find. Verses and quotes can center around some special incident in which the two of you were involved. Or, they could talk about your relationship with the retiree. You could have been close friends, or he could be a favorite boss and mentor. He could also be someone you've worked with as a peer on various projects.
Use your connection as a memory. For instance, look at these lines form an internet site, "Working with you was always a pleasure, Your friendship is valued more than a treasure. Countless memories, over time we have shared, Every day you showed that you cared."
What Should the Verses Say
It's possible that you did not have a close relationship with the retiring colleague. But, you could still put together poems for retirement that talk about how she will be missed by the people working with her. Base your verses on the roles she played in the workplace. Or, you could focus on her personality. She could be the kind of person that kept the entire office on their toes simply by bustling with energy herself and setting an example. Or, she could be a quiet person who kept things going with her steadfast attitude and resilience. If you could find verses and quotes that somehow connect the retiree's past experiences with something he intends to do in the future, that could also make for interesting reads for retirement.
For example, here's a section of a speech -- They say that "People retire because they reach a certain age, but businessmen like you can retire because they've reached the zenith of success." I am sorry to say that having reached the apex of his success, [Peter] still can't retire. We're looking forward to the awesome book on management that he's planning to write for us. I am very sure it's going to be a runaway success like all his other endeavors. Congratulations in advance!! Toast!!
Personalize Your Search Results
Once you have a few poems for retirement to form the basis for your verse, you can create a great gift with portions of these rhymes pieced together to make a new one. You can also take poems that you've found and incorporate your own personal memories into the verses. Just be sure that what you write in fits with the rhythm and makes sense with the overall presentation. It really isn't all that difficult, and once you've worked out one reference, the rest will come to you more easily!
Remember, sharing your work memories with retirement poems not only makes for a great way to express your well-wishes and to relive fond moments of your work career with the retiree – they also make wonderful gifts when printed out and framed!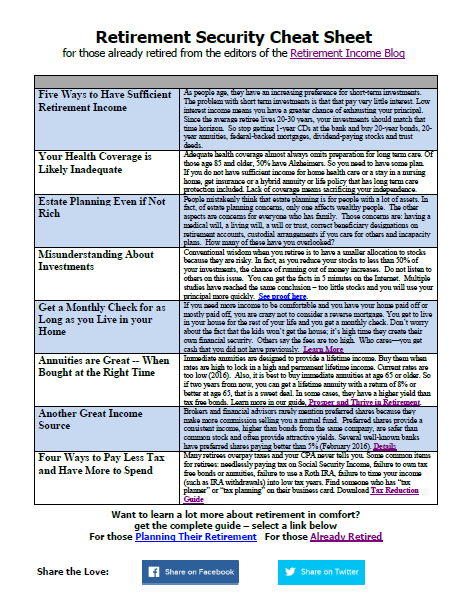 How to Prosper and Thrive In Retirement
For those already retired seeking to improve their finances
The 4 most important issues for any retiree and a quick plan to address each
The overlooked annuitization of assets to make your money go farther and reduce risk
An easy way to save money on health coverage
You don't need to be rich to plan your estate like this
A few simple lessons can reduce stress and bring more joy in your retirement year. Stop worrying and learn the simple
actions to take.