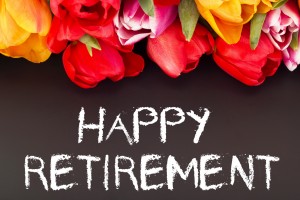 Looking for innovative retirement party invitation ideas is probably one of the first steps you take when organizing an event for your outgoing colleague. A retirement is a special occasion that is usually marked with a special retirement party for the retiree. Of course, all good parties need to have invitations. Should you search the internet, you're likely to find many ideas for what your invite could look like. It could be paper or virtual, customized, ordered, handmade, or any other.
See Retirement Party Invitations Here
We live in a technologically-dependent society. Even so, it's still considered a good idea by most people to send out paper invitations to a retirement party. Though, some people also prefer to send both electronic as well as printed retirement party invitations. Along with the planning the invite, you'll have to plan for the retirement party invitation wording. But, designing the perfect retirement party announcement can feel like an uphill task. So, try these tips and you'll soon have a great invite ready.
Traditional Retirement Party Invitation Ideas
Stop by any greeting card store, or try the party section of your local department store. Here, you're going to find the usual types and styles of traditional invitations. These types of invitations are fine just as they are. That is, if you're going for a simple and straightforward retirement party. Such invitations can also be purchased in bulk. This will help you save on costs if your retirement party has a tight budget. You can also work with the store salesperson to help you choose the appropriate wordings and look of the invite.

Custom and Handmade Retirement Party Invitation Ideas
Aside from traditional invitations, there are also a number of printable retirement party invitations. These cards can be customized with the specific date and time of the party. You can also have the retiree's name printed on the invitation itself. With customized retirement party invitations, you can also change the design, colors or theme of the invitation. This will ensure that it is relevant to the retiree, and the party décor. Keep your guest of honor's interests, hobbies, and personality in mind when designing the invite.
Retirement Party Announcement as Souvenir
Customization of the retirement party invite gives a more personal touch to the card. And, it can also make a wonderful retirement party souvenir. Contact a local crafter or printing company about ordering custom designed invitations for your retirement party. But, keep in mind that the cost may go up in order to pay for these customizations.
Do-It-Yourself Retirement Party Invitations
Another great retirement party invitation idea is to craft the invitations yourself. This idea will help you avoid the handmade, personalized price tag . And, lend a warm, personalized look to the card. You don't have to be particularly creative when it comes to creating your own invitations for a retirement party. Scrapbooking supplies are relatively inexpensive. And, there are plenty of templates you can buy that make creating the invites very simple. However, this retirement party invitation idea can take a bit of time to put together. So make sure you begin well in advance. You could also rope in another colleague at work to help you.
Email Invitations for the Retirement Party
Email invitations have grown in popularity over the last few years. And, they can be a great way to inform people about the upcoming retirement party. Invitees can also RSVP to the retirement party right from their emailed invitation. In addition, many of the popular invitation websites allow you to send text messages or email reminders to the retirement party attendees. Just in case, they forget when the party is coming up.
Buttoned-Up Invites
You could consider buttoned-up cards. They also make for smart retirement party invitation ideas. These customizable invites are available in different specifications. You can choose the base texture of the paper, what the edges should look like, and the color of the printing ink, among others. Choose from the website catalog. And in no time, you can order a buttoned-up invite that is crisp, classy and very elegant. It can also serve as a souvenir as discussed earlier.
Retirement Party Invitation Wording
Now that you have picked out the retirement party announcement that appeals to you, it's time to work out the wording. Talk a little about the retiree. And, make sure you include all the relevant information. Add details about the venue, and occasion being celebrated. Announce the dress code if there is any, and the theme if you have set one up. You could also add a retirement quote or two. However, it is not appropriate to mention gifts in the invite. And, that includes telling guests that gifts are not expected. If you need to, work out the gift details with your colleagues prior to the party.
Another detail to work out beforehand is the cost of the party. And, how you're going to raise funds for it. Take care that there is no mention on the invite about any contributions. And, if you and a co-worker have organized the event, it's okay to mention names. Make sure you also include information about how the invitees can respond. And, the latest date by which they can send their confirmations. Add the email address, telephone number, RSVP requesting a reply, and fax, if needed.
Whatever retirement party invitation ideas you choose, do keep in mind that your invite works in two ways. It celebrates the culmination of a long and successful career. And, also ushers in a brand new era in the retiree's life. Design your invite so that it has a light, upbeat feel about it.
Clearly, there are a number of different invitation ideas for a retirement party. And, when making your choice, keep their pros and cons in mind. Also, try to make the decision based on what is suitable for the event. Assess what will be best for you, for the retirement party, and for the party attendees themselves.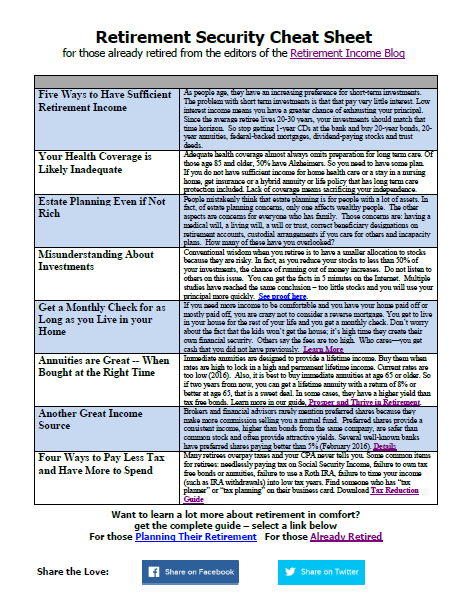 How to Prosper and Thrive In Retirement
For those already retired seeking to improve their finances
The 4 most important issues for any retiree and a quick plan to address each
The overlooked annuitization of assets to make your money go farther and reduce risk
An easy way to save money on health coverage
You don't need to be rich to plan your estate like this
A few simple lessons can reduce stress and bring more joy in your retirement year. Stop worrying and learn the simple
actions to take.