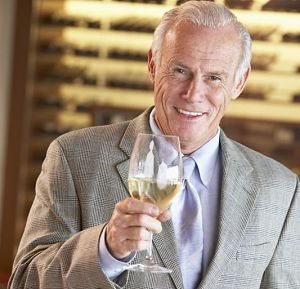 You got the job of master of ceremonies at Joe's retirement party. It's your job to give a retirement speech and retirement toast. What should you say? Do not fear--here is your sample retirement speech. Use it and you'll be able to deliver a knockout speech successfully and with a flourish.
When writing a retirement farewell speech, do keep in mind the significance of this event for your guest of honor. Design it with careful regard for everything she has contributed and the many years of hard work she has devoted to the company, school (if she is a teacher), military, or any other institution. While you could search on the internet for a sample retirement speech and simply fill in the relevant details, try not to use it as is. Read ahead for some interesting tips on how you can infuse heartfelt appreciation and personal connection in the templates you can find. Include a bit of simple humor (if that is natural for you), or try using retirement sayings, adages, j0kes, and other quips, and craft your talk around it.
Themes for the Sample Retirement Speech
It's best to pick one of two basic options for constructing a sample retirement speech:
Make it humorous--this works if you and the honoree have a good sense of humor and have shared it with one another. Make sure that the comical quips you choose are in good taste and don't embarrass your guest of honor. Keep it clean if there are going to be kids in the audience.
Make it sentimental and appreciative with a few touching stories and fond incidents. But, make sure the rest of your listeners also feel included. Do remember that sentiments are good as long as they don't make the mood of the occasion too somber. They should not make the retiree feel sad about leaving. Finish off on a positive and upbeat note that results in the retiree smiling.
Where to Find Ideas for the Retirement Speech
Wondering where to find themes and ideas for your sample retirement speech. Try these tips:

Searching through the internet is the perfect answer if you have no idea how to craft the farewell speech. You'll probably find a bunch of sample retirement speeches that you can copy or download as pdf templates. Use the ideas to write your own talk after including a few personalized quotes and incidents.
Many websites also have a collection of retirement-focused quotes and quips you can add. Or, considering adding funny retirement sayings or retirement party jokes that can set the mood for the celebration later.
You could also check the records of retirement parties held in the past in your company and look for some particular theme or idea that is a kind of tradition. You might even find tips on the themes to avoid talking about if any.
Check with your colleagues for assistance with the retirement speech. Try brainstorming for ideas. They might even offer added information about the retiree that you can add into the speech for some special personalization.  You might also have a few coworkers who have given such speeches before. They might be able to guide you on how to write the perfect sendoff toast.
Structure of a Sample Retirement Speech by the Host
Try this basic structure to put together a great host retirement speech.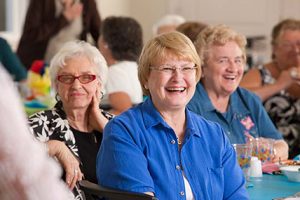 Begin with an interesting introduction to the honoree and the time when he entered the company.
Talk a little about the many accomplishments he has achieved using anecdotes and examples.
Talk about some challenges and how the retiree overcame them.
Add some references to his wonderful personality and other characteristics. This could be a good point to relate some incident involving your interactions with him.
Try to find out a little about the plans for retirement that your guest has and add some retirement wishes in reference to the activities.
Talk about some aspects of his life outside of the workplace like for example, some good cause or charity he supports.
Let him know that he will be missed.
Conclude your talk with a thank you to the honoree for the time he has given to the institution.
We also have a few tips that you could use when giving your talk. Keep  them in mind when you're rehearsing your sample retirement speech:
Create Cue Cards for help
Keep the Speech Concise
Close with an Invitation
Enjoy Giving the Talk
Impromptu Speech? No Worries!
Sample Retirement Speech Template
If you're not quite sure about how to write this very special talk, go through this retirement speech example for some ideas.
Hello Friends,
May I begin by extending a warm welcome to our guest of honor, [Mr/Ms. XXX] to this event. We are all here to remember some of the great moments you spent here in this company. And, to celebrate the long and successful career over the 35 long years that you have been with us. Toast!
Jonathan Clements once said, "Retirement is like a long vacation in Las Vegas. The goal is to enjoy it the fullest, but not so fully that you run out of money." In all the time I have known [Mr/Ms. XXX], I have always been in awe of his/her productivity and the drive that leads him/her to work so hard. And, I know that a vacation in Las Vegas is exactly what he/she needs.
Even so, I think it is that very hard work that has led the company to reach its present-day stature. From what I hear from my seniors, the [Product Name] that is considered to be the company's signature product has been such a runaway success solely because of the fantastic marketing strategy that [Mr/Ms. XXX] designed for it. You will always be remembered for it. Toast!
I would like to relate a funny incident that happened when I first joined the company. On my way to the company offices for the interview, I stopped for coffee at the cafe downstairs and met this really nice lady. We soon got talking, mainly because I needed an outlet for the nervousness I was feeling.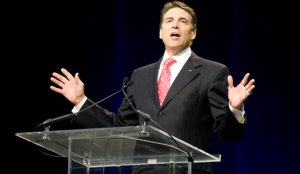 Long story short, I talked to him/her all about my plans for the future and everything that I learned at the last job I worked. Imagine my surprise when I found that the person who would be interviewing me was that very same gentleman/lady. When I walked in, he/she simply said, "You're hired!" That must have been the shortest interview ever in the history of this company. [Pause for the laughter to settle.] Thank you for making me a part of this organization! Toast!
As we all know, [Mr/Ms. XXX] is the one person that we can depend on to come through for the company in any kind of crisis. I have never known anyone to remain so calm and deal with every situation so efficiently. We will miss your resilience and steadfast attitude. I have heard you talk often about writing that handbook for would-be managers and all the lessons you would like to pass on. We are all going to be looking forward to reading this because I am sure there's a lot we can learn from your experiences.
Thank you for being a part of this company and for giving so much of your life to it. I do hope you can make the time to visit us and check how we're doing without you. [Another pause] Wishing you the very best in all your ventures ahead. Here's to [Mr/Ms. XXX]! Toast!
Short Retirement Toast
If you're just thinking along the lines of short retirement toasts that have a good impact nevertheless, try this example:
Hello Friends,
As you all know, we are here today to celebrate the amazing career that [Mr/Ms. XXX] has had while working in this company. In his time here, he has achieved more than any of us can hope to. And, his efforts have been instrumental in helping the company attain incredible heights of success. We will always remember him for all that he has done.
Thank you, [Sir/Madam], for everything you've taught us. We promise to hold up your example of hard work and dedication. And, we'll do our best not to destroy the company once you leave it in our hands. [Pause to let the laughter settle]
I am confident you'll make a fantastic success of everything you take on upon yourself to achieve having entered the next phase of your life. All our good wishes! [Toast!]
Tips to Keep in Mind
Create Cue Cards for Help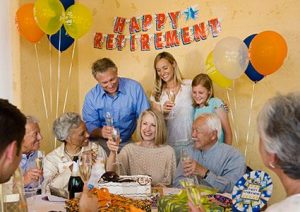 It is always advisable to have a sample retirement speech with you so you don't go off track or fumble for words. Cue cards with bold, typed bullet points are also a great idea. Since you will have rehearsed your speech a little beforehand, having a gist in front of you should be enough to help present the speech. At the same time, don't rely completely on the cue cards. Read the room and understand your audience. If you think that you should skip a few pointers, go ahead and do just that.
Keep the Speech Concise
Most important, remember to keep the retirement dinner speech concise and interesting (we're not delivering essays here). And make a graceful exit before your audience starts to tune out. There is nothing more boring than a speaker who drones on and on while her audience is discretely checking their watches. That could turn out to be one speech you don't want to be remembered for. Once again, read the room. If you think your audience is starting to get antsy, stop, bow, and exit.
Close with an Invitation
Leave the stage so that your guest of honor can stand up and say a few words and express his own feelings about retiring. You might want to invite him to the stage as you leave. Of course, if you have other invitees awaiting their turn, you could invite the next speaker with a short introduction about who she is and her connection with the retiring colleague. When preparing the sample retirement speech, make a few inquiries about how the speeches will be conducted.
Enjoy Giving the Talk
Make sure you enjoy giving your talk because it will show through in your demeanor, but also remember to keep the talk completely focused on the honoree. Smile a lot and pause every now and then for your words to sink in. If you've just related a humorous incident, give your audience time to enjoy the joke before moving on to the next section of your talk. Practice these small points and voice inflections when you're rehearsing your sample retirement speech.
Impromptu Speech? No Worries!
If you find that you didn't have the time to prepare a retirement toast, just say a few lines about how the retiree was an honored member of the company and she will be remembered after her departure. Raise a toast with good wishes and exit the stage.
Using these valuable rules you should be able to give a great retirement speech that your valued guest will remember fondly for a long while.
Match the Perfect Speech to the Best Retirement Memento!
Now that you have a fair idea of how to craft the retirement speech, you might also need some tips on how to choose the perfect retirement gift that compliments the heartfelt talk you have prepared. Take a look at the video above. It will direct you to our retirement gift website. We have compiled a collection of lovely gifts that both men and women are sure to appreciate. You'll also find many options that can suit any kind of budget you have in mind.
Whether you're looking for the main gift or some smaller ones to go with it, this is the just the place you want to look to get started. In addition to mementos, you'll also find a few items that your friend can use once he is retired. Check out the website and you'll be able to find the one cherished keepsake you can give that your retiring friend will save for a good long while.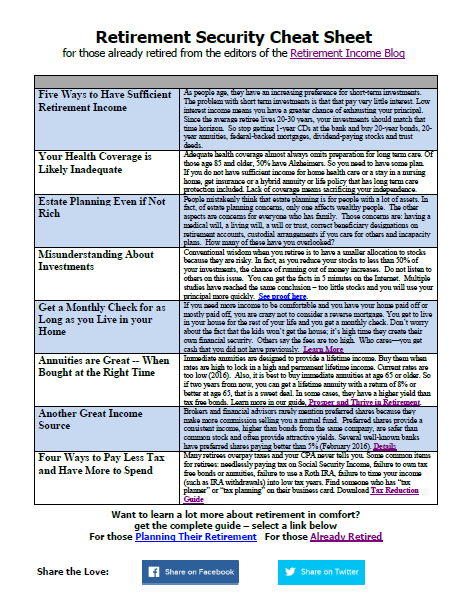 How to Prosper and Thrive In Retirement
For those already retired seeking to improve their finances
The 4 most important issues for any retiree and a quick plan to address each
The overlooked annuitization of assets to make your money go farther and reduce risk
An easy way to save money on health coverage
You don't need to be rich to plan your estate like this
A few simple lessons can reduce stress and bring more joy in your retirement year. Stop worrying and learn the simple
actions to take.