Want to maximize your monthly retirement income, pay less tax, get more social security and have your money last longer in retirement? We show you what your financial advisors overlooks, such as.....
What's in a retirement letter?
You have let your boss know that you intend to retire. Why would anyone need a guide to prepare the same as a written communication?
Is that what you're thinking?


It might interest you to know that composing the perfect retirement letter is an art. Considering that you have spent a long and successful career working for the company, summing up all that hard work and career ups and downs takes a lot of thought.
Despite what your overall experience may have been working in the company, you'll want to say goodbye on a positive note. At least 30% of retirees consider going back to work for various reasons, some of the most important being financial. So, when you write that letter, keep in mind that you may want to consider openings in the organization at a later date. A professional, carefully- worded retirement letter helps you maintain a doorway ajar in case you decide you want to return. You may also need references from the company for a related part-time job.
So, let's get started on how to say farewell best!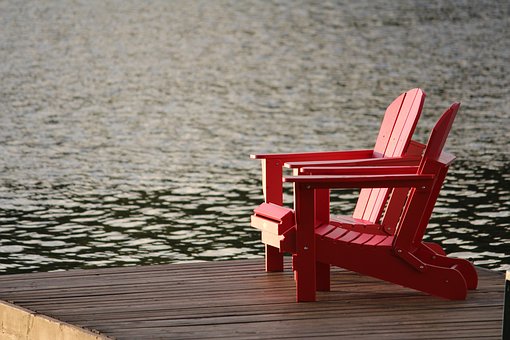 Discuss Your Plans with the Boss in Person
Having made up your mind about retiring from full-time work, the first person to contact should be the company head. An excellent place to initiate the retirement process is in the boss' office. You can talk about the reasons why you feel it's a good time to leave the business. You may have health or family issues. Or, perhaps, plans to put into practice while your health still permits. Once your boss is aware of your plans, go ahead and set about drafting the formal letter.
Why Would You Need to Present a Formal Retirement Letter?
Terminating your career in the company with a formal retirement letter is no doubt a matter of common courtesy. But, this simple document also serves some important and surprisingly, practical purposes. Here are some of the reasons why you need one.
You're Informing the Company Owner
Unless your employers have initiated the retirement process, you'll want to inform them well in advance so they can make alternate arrangements to fill some very big shoes. Notify your boss so she can get in touch with the human resources department and begin a new hiring procedure.
You're Providing a Formal Notification
You may have talked about your impending retirement around the workplace. But, delivering a proper retirement letter with a termination date makes it official. Your boss will have a clear view of the time you have left in the company.
You're Allowing the Company to Update its Records
All companies maintain detailed personnel files where they keep records of the employment terms of their employees. These documents likely include:
Your job application letter and resume
References and copies of qualifications you have submitted
Contract and conditions of hire
Initial salary and information of hikes and upgrades all through your career
Date of hire
Social security information
Performance appraisals and reviews
Retirement funds, pensions, 401(k) plans, qualified and non-qualified plans
Health benefits records
The human resources department will add your letter to this file and maintain it for future reference purposes.
Protection from Potential Lawsuits
Your retirement letter acts as protection from potential lawsuits for you and the company. In case the organization is involved in some legal action after your retirement, the document can serve as proof that you are not responsible since you had quit the company on a specific date. On their part, businesses use the letter for protection against lawsuits that retirees may bring against them claiming wrongful termination or other issues.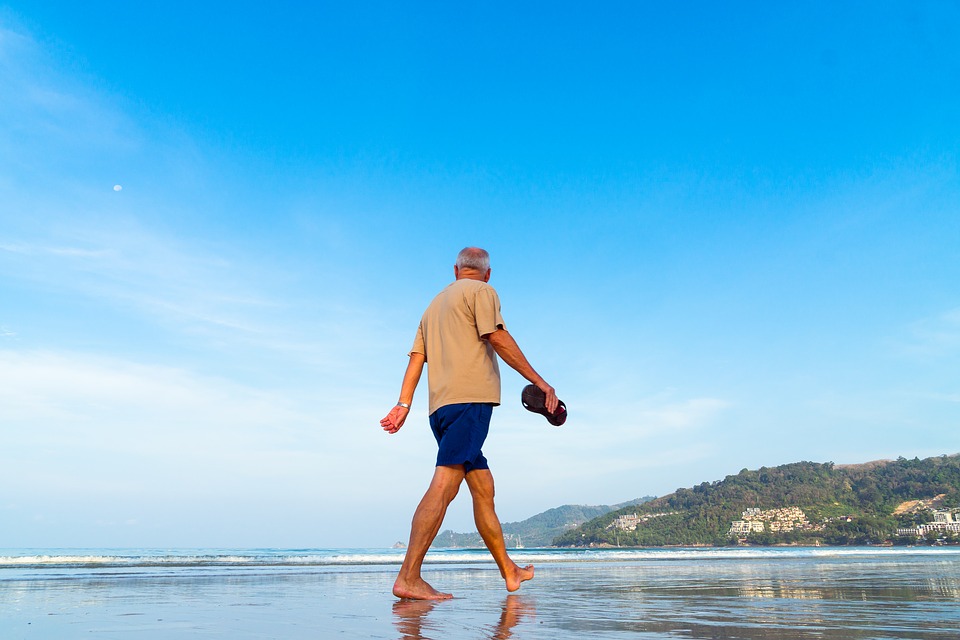 Guidelines to Keep in Mind When Drafting the Retirement Letter
Before announcing your upcoming retirement with a letter, study the policies and packages your company has for outgoing employees. This information will help you add all the relevant details in the letter. And, when drafting the retirement document, make sure to keep the tone warm, positive, cordial, and respectful. Once you write the retirement letter, it is entirely acceptable to hand the document in person.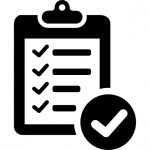 If you like, you can also email the letter. Remember to add the words, "Retirement Letter" in the subject line. And, whatever communication method you choose, make sure to send a copy or CC the human resources department. In this way, you can ensure that you'll continue to receive the retirement benefits seamlessly.
Here's some important information to include:
Provide the date of your departure. Experts advise that you inform the company according to the level at which you work. For instance, if you're a part of the top tiers of management, consider giving a six months' notice. Giving sufficient notification provides the organization time to find a qualified candidate who can take over from you. If needed, they may have to hire from outside the company. Or, possibly train a junior executive to assume higher responsibilities.
On the other hand, you could be asked to leave sooner than your expected date if the company finds a great replacement. So, make your decision according to your status within the organization.
Offer to assist wherever possible. You can help train your replacement or screen candidates by conducting interviews.
Offer to continue to work part-time until the new candidate is ready to take over.
You can suggest staying on as a freelancing consultant for as long as your services are needed. If you intend to travel for a while, put down the dates when you can be available to work part-time in the company
Talk about the positives of your job and your appreciation for everything the position has taught you. Mention the number of years you spent in the company along with the year when you joined.
You could add a short review of the milestones you accomplished in the organization. Such a review is a right way of reminding your boss of your contributions.
Take the time to check the letter carefully for typos, spelling and punctuation errors, grammatical mistakes, and vague abbreviations. Attention to detail is always appreciated.
If you intend to move to another area or district post-retirement, add contact information so the company can reach you if needed. For instance, if you're surrendering the assigned email address, provide a personal email ID where you can receive communication.
Put in a request for at least three recommendations and references from your superiors. You might need these documents in case you decide to go back to work part-time with some other company.
Include social security numbers and other employee's details the company might need to send you deferred compensations such as back pay, benefits, pensions, health insurance transfers, withheld tax amounts, and any others.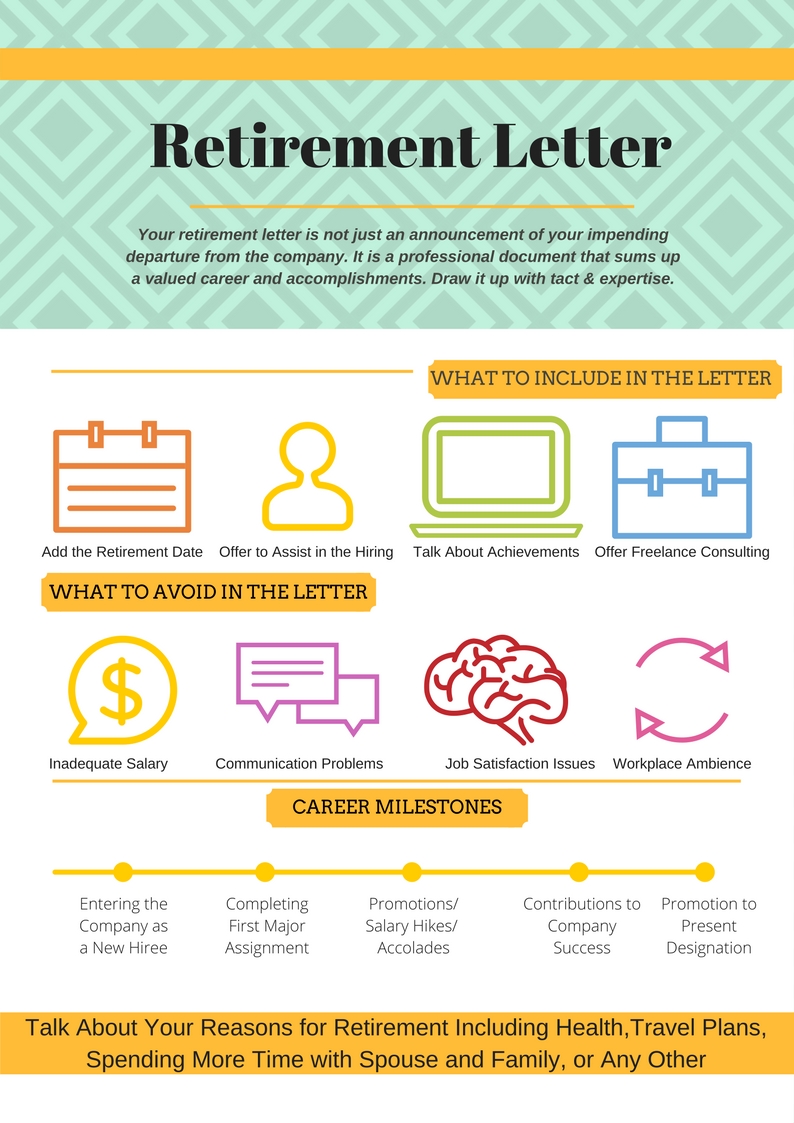 Common Mistakes to Avoid When Writing a Retirement Letter
Whatever your experiences working with the company, avoid airing grievances in the retirement letter. Keep in mind that your letter will probably form a part of the company records for a long while after you're gone. Draft your message according to the impression you want to leave for the future employees of the company. Also, remember that there is a possibility that you opt to continue working at a later date. If your new employers need references, they might contact the old company.
Here are some tips about the aspects to avoid when writing your retirement letter. And, why!
If you had any issues with the compensation you were receiving, talking about it in your final letter isn't going to do you any good. Instead, focus on the dues you're entitled to receive on leaving.
Avoid any negative comments including criticizing your superiors, incompetent coworkers, and unprofessional workplace ambiance. Your retirement letter should reflect a professional tone.
Avoid a negative attitude that could follow you in every arena you enter later in life, whether or not work-related.
Your boss probably has a good idea of why you're opting to leave the company. You do not need to give a detailed explanation in the letter. Keep the communication short and precise.
What you intend to do after retiring is of no interest to your boss or coworkers. You do not need to include this information in the retirement letter.
It is understandable that you could get emotional when writing the letter. After a long career in the company, saying "Good-bye" is hard. But, save the sentiments for the retirement speech. Don't let emotions show through in the letter. If needed, get your spouse or a close friend to read through the document before you hand it over.
Avoid stating conclusively that you have no intention of working again. There is always a possibility that a new opportunity opens up in the company. You'll want to be open to receiving offers.
Some Samples of Retirement Letters You Can Use
If you're unsure about how to draft the perfect retirement letter, take a look at these template examples. Even if you're looking to write a letter to announce your resignation from the company, the rules remain the same. Use the templates to inform the organization of your upcoming departure.
Retirement Letter Template No. 1
Your Contact Information:
Your Name
Your Address
Your City,
State, Zip Code
Your Phone Number
Your Email Address
Date
Employer Contact Information
Name
Title
Company Address
City,
State, Zip Code
Salutation: Dear Mr. /Ms. Last Name,
Section 1 of Retirement Letter: Here you inform your employer that you intend to retire from service and mention the effective date up to which you will be working.
Section 2: Here you show your appreciation for the opportunity to work in the company. You can mention the time for which you were with the organization.
Final Section: Here you talk about how you can streamline the transition, so the company continues to function as before.
Respectfully yours,
Your Signature (Sign here if you intend to hand over a hard copy of the retirement letter.)
Your Typed Name
Retirement Letter Template No. 2
Jason Appleton
Chief Executive Officer
ABC Communications
97 Connaught Ave.
Downingtown, PA 15005
Dear Mr. Appleton,
I am writing this letter to inform you formally of my impending retirement from ABC Communications effective as of March 30.
I would like to express my gratitude for the opportunity to work with your company. I have learned a lot in the last 20 years in this organization. I have put away many memorable experiences including the strategic move from Rochester Hills to Dayton. I am now ready to begin the next phase of my life.
If there is any way I can assist you and the company until the time a new candidate is ready to take over for me, please let me know.
Sincerely,
Roger Crowley
Please direct all communications post-March 30 to [email protected]
Retirement Letter Template No. 3
Your Name
Your Address
Your City,
State, Zip Code
Your Phone Number
Your Email
Date
Name
Title
Organization
Address
City,
State, Zip Code
Dear Mr. /Ms. Last Name,
I would like to formally inform you of my upcoming retirement from my post with Corbett Delivery Systems as discussed earlier. I will be working up to August 1, 2017.
Thank you for the various opportunities I received from your company over the last 15 years that have helped me advance my personal and professional skills. I have enjoyed my tenure with the agency and appreciate the support and encouragement I received from my superiors and colleagues. I will always respect the teamwork that helped me accomplish the sales campaign for the Campbell account.
As much as I am looking forward to my retirement with eager anticipation, I will miss my career and coworkers at Corbett Delivery. If you remember, I have expressed my interest in continuing to work with the company on a part-time basis or as and when you need my services.
Please let me know what I can do to assist you and the company through this transition. I am also open to working with you in hiring a suitable replacement. If I can help in the orientation, it would be my pleasure.
Sincerely,
Your Signature (hard copy letter)
Your Typed Name
Moving forward, please direct all communications to my new email ID: [email protected]
Retirement Letter Template No. 4
Your Name
Address City,
State, Zip Code
Date
Mr. John Smith
Marketing Manager
Technico Mobile
5872 E. Sixth St.
San Antonio, TX 78006
Dear John,
Please accept this retirement letter as a formal announcement of my departure from your reputed company. As I have informed you earlier, please consider July 1, 2017, as the last day of my career at Technico Mobile.
While I am excited about my soon-to-come retirement and looking forward to new beginnings, I would like to express warm thanks for all the amazing opportunities I received at Technico. I was able to shine in my career and achieve all that I could because of the support I received from my bosses and colleagues.
I will continue to do my best for the company until the day it is time for me to leave. Please do keep in mind that I am open to working small projects where you may need my consult and assistance. I would welcome the chance to be a part of another major project like the Ambience Inc. deal that I helped clinch.
Please go ahead and issue the necessary instructions so I can help in the seamless transition of my tasks to the next capable employee. I can also assist in the hiring and orientation procedure.
I wish nothing but the best for Technico in all its future endeavors.
Please feel free to contact me at this email ID [email protected] if you need additional information. In the upcoming few days, I will be in contact with Chris at Human Resources to finalize the further formalities of my retirement. If needed, I may request information and authorization of the benefits due to me.
Sincerely,
Signature by Hand
Jack Moore
Retirement Letter Template No. 5
Not sure how to format a letter. You can use this template and just add the relevant details.
[Add Date Here]
Dear [Add Manager's Name Here],
I am writing this letter to a formal notice of my retirement from the post of [Add Job Designation Here] at [Add Company Name]. I have had an amazing experience working with the company over [Add Tenure in the Company] learning and developing my skills and career. I have tremendously enjoyed every challenge presented to me including snagging and completing the [Add Prestigious Project Name]. The job satisfaction I got, the many friends I made here, and everything that I was able to learn on the job has enriched my life in many ways, and I will remember every moment fondly.
In keeping with the terms of my contract, I will continue working on my post for the next [Add Notice Period] and complete my tenure on [Add Last Date of Work]. If there are any tasks you would like me to finish before I leave, please do let me know.
I can assist you with the hiring processes if needed. And, even after retirement, I am open to working on minor tasks, assignments, and consults. Please feel free to get in touch with me. I am putting down my new email ID at the bottom of this retirement letter.
Yours sincerely,
[Add Your Name]
[Add New Email ID]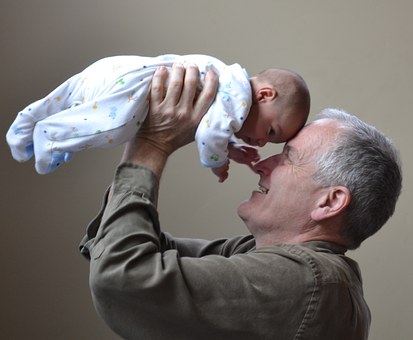 Sending an Email Retirement Message to Coworkers and Juniors
Having communicated your intentions to the company head, you might want to consider informing colleagues and the junior members of the team working under you. Not only is it an extension of the courtesy of the retirement letter, but your friends at work might want to hear the news coming from you. Express appreciation for the time spent with them. You could also put down contact details so your colleagues can get in touch with you. Talk about wanting to meet and catch up with them regularly in the future like, say, for coffee at a cafe. If the company has found a replacement, inform your team about the new person with whom they'll be working.
Potential Proposals Following Retirement
If you have discussed your future relationship with the company, you can use the retirement letter to define and document responsibilities and duties moving forward. This factor becomes especially important if you would like to continue working part-time for the company or stay on as a freelance consultant as and when needed. If you haven't discussed part-time opportunities, mention your interest in the retirement letter.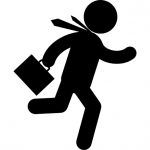 Experts also advise you to explicitly mention the date of retirement along with the notice period. Without this concrete date, you might find that you're continuing to work as before if the company cannot find a suitable replacement within the notice period.
If you only intend to work part-time, define the hours you can devote to the company and the specific responsibilities you'll take on. It's not a bad idea to discuss remuneration for the tasks beforehand.
Leave on a cordial note. And, that includes helping out to streamline the transition as well as you can. But, if you have plans to travel or move, let the company know well in advance that you won't be available.
Stepping away from your career and job is a huge step. Whether you've been working in a corporate establishment or say school, or any other setting, you'll want to take care of the process on the right note. Think of your retirement letter as a segue from full-time work to a well deserved, happy time that you'll spend with friends, family, spouse, grandkids, and do things you always wanted to do. Look forward to it with enthusiasm and optimism.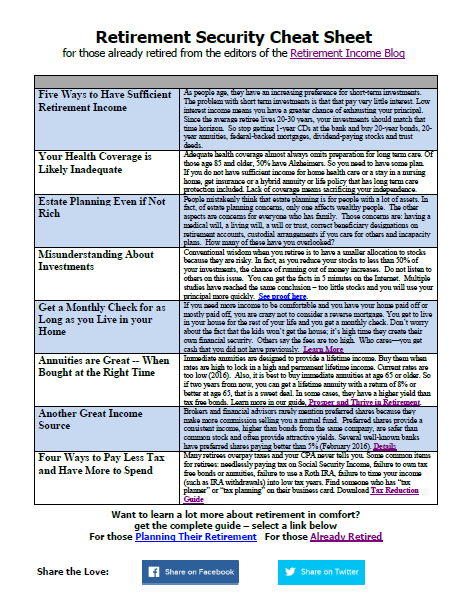 How to Prosper and Thrive In Retirement
For those already retired seeking to improve their finances
The 4 most important issues for any retiree and a quick plan to address each
The overlooked annuitization of assets to make your money go farther and reduce risk
An easy way to save money on health coverage
You don't need to be rich to plan your estate like this
A few simple lessons can reduce stress and bring more joy in your retirement year. Stop worrying and learn the simple
actions to take.