What Happens to Bondholders When a Company Goes Bankrupt?

Seniors and retirees like bond investments because they provide a steady income, diversify a stock portfolio, and are backed by the issuer's financial strength. But things don't always go as planned. Companies occasionally have financial problems and must file for bankruptcy as you well know.
Investors holding bonds in bankrupt companies can at least have the comfort in knowing that as unsecured creditors they are second in line for payment. Secured creditors, those with claims backed by collateral, such as equipment or real estate, are paid first. Stockholders come last and that is only if there is any money left after the creditors have been paid.
There are two general forms of bankruptcy: Chapter 7 and Chapter 11. With Chapter 7, the company is liquidated and bondholders should file a claim to receive a portion of the value of their bonds. In Chapter 11 proceedings, however, the process is quite different.
Chapter 11 allows the corporation to reorganize. Its bonds might continue to trade, but holders will not receive principal and interest payments. As a result, a default could occur, and the value of the bonds might decline significantly. Or the court may approve an exchange of the old bonds for new ones, which could have a lower value.   The problem is that the fortunes of corporations change.  The highly rated General Motors bond you may have purchased with an AA rating years ago may now be rated CCC as General Motors clings to financial life.
How can you find out if a company that you lent money to by purchasing a bond has filed for bankruptcy or if the safety has declined?  First, if you have a sizable portfolio and a good retirement consultant, he will keep you informed.  Secondly, LOOK at your monthly brokerage statements when they arrive.  The first hint of trouble is a decline in bond value from one month to the next.  TV reports, newspapers, and financial magazines often give an account of companies that recently declared bankruptcy or have trouble. The company will also send you information on the reorganization plan and ask you to vote on it. And if a financial institution holds the bond for you, it should forward everything from the company.
If you would like a free credit report on bonds you currently own, here are two web sites to check
http://www.moodys.com/cust/default.asp.  Register for a free account and you can return to this site periodically to check your bonds.  Should your broker do this for you?  One of the problems is that the broker gets paid a commission when you buy the bond.  he has little if any incentive to keep you informed unless you continually do business with him.
Another site with information is http://www.fitchratings.com/
Unfortunately as with stock investing where you can get a lot of information on the common shares of public companies, the transparency and visibility of bond investing information is poor.
Financial Advisors seeking to help investors with their retirement investing: ProspectMatch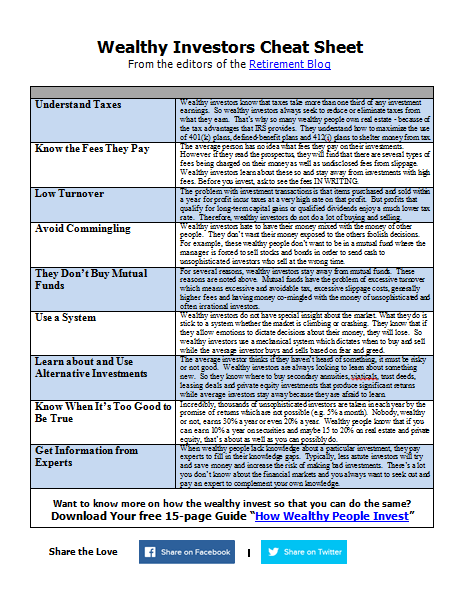 How Wealthy People Invest
To get wealthy, invest like the wealthy
Why the wealthy steer clear of mutual funds
How the rich systematically make money in the market
Key metrics that differentiate good and bad investments
A comparison of ETFs and separately managed accounts you have never seen
Stop making the same investing mistakes as everyone else who listens to CNBC and reads Money Magazine. Do what the rich do! Free guide explains how they think and make investment choices.