Use of nontraditional mortgages has increased among home buyers, according to a Wall Street Journal Online/Harris Interactive poll--could you benefit too?
There are four major types of non-traditional mortgages:
Interest-only mortgages, which have received considerable media attention as home prices have skyrocketed, allow borrowers to pay interest but no principal during the early years of the loan.
Piggyback mortgages combine a standard first mortgage with a home-equity loan or line of credit, thereby allowing the borrower to avoid paying private mortgage insurance or higher interest rates on jumbo loans.
Miss-a-payment mortgages let borrowers skip up to two mortgage payments per year, and up to 10 payments over the life of the loan, without damaging their credit rating.
Payment option mortgages give borrowers four-payment options--not when they take out the mortgage, but every single month.
These include
1) a payment based on a 30-year amortization table which, if made every month, will pay off the mortgage in 30 years;
2) a payment based on a 15-year amortization table, which, if made every month, will pay off the mortgage in 15 years;
3) an interest-only payment, in which the principal balance will remain unchanged; and
4) a partial-interest payment, in which part of the interest is deferred and added to the principal balance.
The chart below illustrates the reduced payment on an interest-only loan.
| | | | |
| --- | --- | --- | --- |
| Factors | Loan 1 | Loan 2 | Loan 3 |
| Loan amount | $350,000 | $350,000 | $350,000 |
| Interest rate | 7% | 6% | 5% |
| Length of loan | 30 | 30 | 30 |
| Traditional monthly payment | $2,329 | $2,098 | $1,879 |
| Interest-only monthly payment | $2,042 | $1,750 | $1,458 |
Source: Archer Pacific, as of October 2006 (www.archerpacific.com/compare%204%20mortgage%20loans%20calculator.html). This example is hypothetical. You may not be eligible for any of these loans, and if you are, interest rates on loans will vary based on your financial circumstances and prevailing interest rates.
If you want to buy more house than you can afford with a traditional mortgage, these options can be good tools, and more people are using them. The Wall Street Journal Online/Harris Interactive survey found increased usage of three of four types of nontraditional mortgages from 2005 to 2006.
But borrower beware: Non-traditional mortgages can be riskier than standard fixed-rate or adjustable-rate mortgages. For example, with payment option mortgages, borrowers who elect to make the minimum payment could see their loan balance rise, rather than fall. That's because the deferred principal and interest payments get tacked onto the home owner's total debt, a process known as negative amortization.
Specifically for seniors are reverse mortgages.  If you have sufficient equity, these will allow you to pay off your traditional mortgage and even pay you.
Financial professionals who seek to assist retirees with retirement income, visit ProspectMatch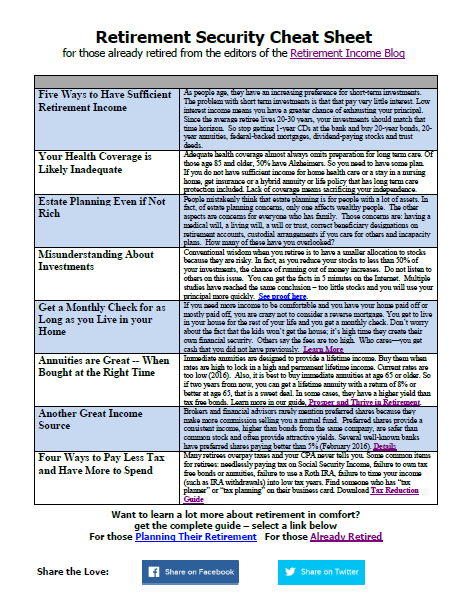 How to Prosper and Thrive In Retirement
For those already retired seeking to improve their finances
The 4 most important issues for any retiree and a quick plan to address each
The overlooked annuitization of assets to make your money go farther and reduce risk
An easy way to save money on health coverage
You don't need to be rich to plan your estate like this
A few simple lessons can reduce stress and bring more joy in your retirement year. Stop worrying and learn the simple
actions to take.