Long Term Care Calculator
Long term care is needed by those who can't perform the basic tasks required to take care of themselves. This can include people suffering from a debilitating illness or chronic injury. The need for long term care can arise unexpectedly, often creating a large financial burden. This calculator can help you determine if you are financially prepared for this impending expense.
---
www.retirementincome.net
25A Crescent Drive #508
Pleasant Hill, CA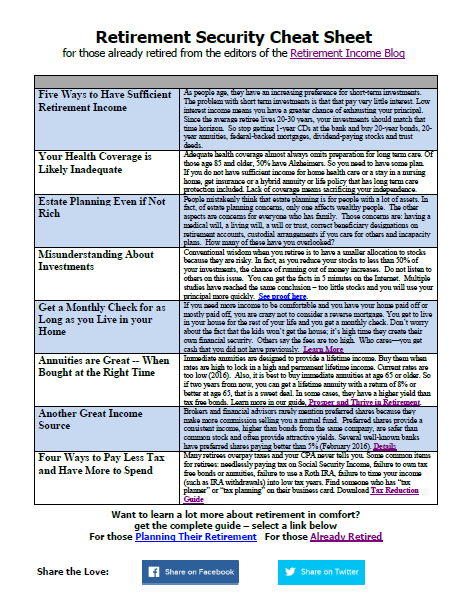 How to Prosper and Thrive In Retirement
For those already retired seeking to improve their finances
The 4 most important issues for any retiree and a quick plan to address each
The overlooked annuitization of assets to make your money go farther and reduce risk
An easy way to save money on health coverage
You don't need to be rich to plan your estate like this
A few simple lessons can reduce stress and bring more joy in your retirement year. Stop worrying and learn the simple
actions to take.