Retirement Income Calculator-The Starting Point for Retirement Planning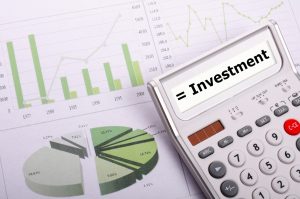 When it comes to anything managed by computers, they say "garbage in, garbage out." So if you take time and attend to accuracy, you can get some very good estimates of retirement income from retirement planning calculators.
With all the retirement planning calculators out there, forecasting your retirement income is simpler than before. While retirement planning calculators only provide estimates, using them may give you a very good idea of how your retirement strategy is working thus far and if you should make customization. Nevertheless, utilizing the same numbers across various calculators will often deliver different results, because the underlying presumptions vary.For example, some calculators may assume inflation at 3% annually while others allow you to enter your own estimates.
Even when using the same calculator, apparently small modifications in the numbers will lead to considerably various outcomes. Let's try examples to see how diverse the outcomes may be.

Instance one: The Results of Small Changes and Differences Between Retirement Planning Calculators
Let's say John Doe is thirty five years old and intends to retire at age sixty five. He is utilizing retirement planning calculators to figure out his future savings balance. Furthermore, let's say the following apply to his retirement scenario:
Years until retirement: 30
Current 401(k) balance: $15,000
Monthly income: $3,000
Salary deferral (amount going to his retirement plan): 3 percent
Employer match (as a percentage of salary): 3 %
Expected annual rate of return on investments: 9 %
Inserting all of these figures in to Bankrate.com's calculator, it forecasted that John will have retirement savings of $550,492 in his 401(k) program at retirement.
So, John chooses to try out some other retirement planning calculators. He scans retirement planning calculators and chooses to use Bloomberg's calculator. He punches in his initial figures and it offers him an amount of $507,604. As we can easily view, even though exactly the same information was used, the calculators had been clearly programmed to interpret them in a different way and may have used some unseen data to make the calculations. The amounts are $42,888 different. That may make a huge difference in the interest revenue he gets at retirement.
Now, let's make some relatively minor changes:
John is in this financial position at the age of thirty seven (instead of 35)
John expects his investments to average 8 percent instead of 9 percent returns
With everything else staying the same, John inputs his fresh data in to the original calculator. It now predicts that he will have $364,598 at retirement! Simply by being two years older (having 2 years fewer to save for retirement)  and decreasing his interest rate by just one percent, John stands to lose $185.894 come retirement.  So the beauty of these calculators is the sensitivity analysis that you can do in seconds  Just change one factor and instantly see the impact.
Instance two: How an Earlier Start and Small Enhance in Contributions Can create a Significant Difference
John, from the prior example, has become confused and discouraged that he may not have sufficient cash to retire with unless of course he sacrifices more current income. He goes home and informs his spouse, Jane, about it. Jane, at age thirty, has paid keen attention to her retirement money and has a well-rounded plan. Here are some statistics on Jane's economic scenario.
Years until retirement: thirty five
Current 401(k) balance: $20,000
Monthly income: $3,200
Salary deferral: 5 percent
Employer match (as being a percentage of salary): 3 percent
Expected rate of return: 9 %
As we can view, Jane is a little better off economically than John, however it might not seem like it would amount to a great difference to the typical person. Jane uses Bankrate.com's calculator and inputs her info. Exactly what does it come out to? With just five additional years and by contributing a seeming small quantity above what John contributes, Jane stands to have $1,214,364 upon retirement. That's more than twice what John is expected to have, although her revenue is just slightly greater, her present principal is only $5,000 more than John's, and her salary deferral is only 2 percent higher.
Summary
Utilizing different retirement planning calculators produces various outcomes so you may want to try a few. Additionally, we see that beginning early and contributing as much as possible results in much greater dollar amounts being predicted by retirement planning calculators. This is because of the snowball impact of compound interest which you can use to your advantage.
If you want to peace of mind about retirement, use a retirement income calculator. These needless uncertainties cause lost sleep:
how much do you need to retire?
how much income will your assets produce?
how much more do you need to save now to produce the income you need later?
how much income will you have given your current financial resources?
With each retirement income calculator spewing out different results, it may be difficult to make sense of it all. Keep in mind that these tools ought to be utilized for estimations, not concrete figures.  The objective is to bring reduce uncertainty and provide you a much clearer financial picture for your retirement and let you know actions to take now.
It's essential not to assume that the results are completely correct. Even with a relatively sophisticated retirement income calculator (such as the type you buy as opposed to using free online) that you can discover on the web, their results are still depending on assumptions which may or might not actually happen. They also disregard other things that may actually occur, leaving inaccurate results. Think about it - what exactly are the chances that any of the retirement income calculators which you have used have accounted for all alternatives?
Your Objective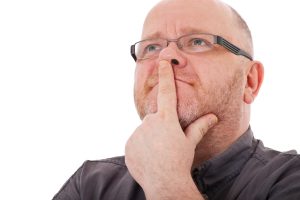 Different retirement calculators will solve for different objectives.
One retirement income calculator can help you figure out how much money you'll need when you retire. Another income calculator helps you determine how much you should save to achieve your goals. Yet another income calculator will tell you what rate of return you need on your funds to reach your projected retirement income. Each type requires you to enter different estimates we discuss below.
Factors for Your Retirement Income Calculations
Now that it is clear not to presume that the results are totally accurate, let's discuss how you can get realistic outcomes from a selected income calculator.
Inflation
A comprehensive retirement income calculator will permit you to account for inflation. However, as inflation is somewhat unpredictable, you should plug in a number of different figures over numerous calculation attempts to get a feel for how inflation might impact the adequacy of your retirement savings.
For example, say that Mrs. Smith who is ready to retire wants to know if her $500,000 retirement nest egg will be sufficient for her income needs. The amount of income she needs increases each year depending on inflation.  At the start of retirement, she needs $20,000 annually from her next egg.  But consider what she needs in 15 years to make the same purchases:
at 2% inflation, $20,000 today = $26,917
at 4% inflation, $20,000 today = $36,018
Given that inflation has averaged 3.22% annually, you want to be conservative and estimate if you have sufficient resources should that rate be higher, say 4% annually during your retirement.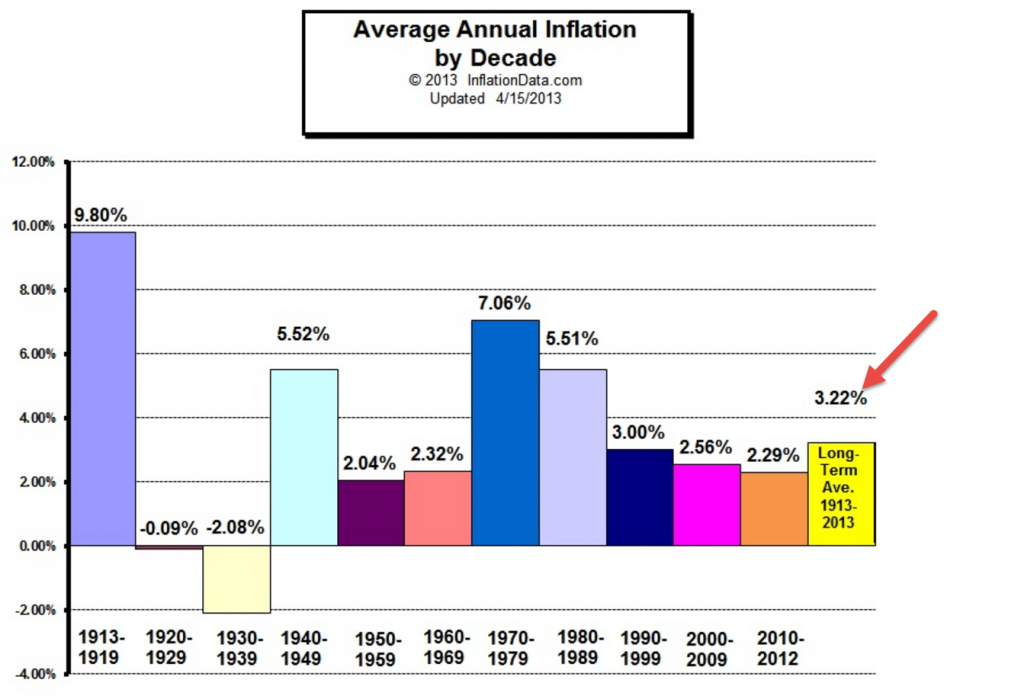 Medical Costs
An efficient retirement income calculator ought to also have an area for you to account for medical costs in some way. Your future medical expenses will depend on factors as your health, the insurance industry, and access and cost of governmental plans (e.g. Medicare). If you have a major, chronic condition now, then you can anticipate your expenses to be substantial in the future. However, good health now doesn't mean you will be free from major costs later. In addition, let's face it, bureaucrats change their minds each time the wind blows, and they do not always make choices which are fair or in the best interest of the individuals.  It is common knowledge that the Medicare Trust Fund is running out of money.
Therefore, with political instability causing uncertainness as to the future of either private and public health insurance along with uncertainness regarding your health condition in the future, your healthcare costs could be higher in the future. A common rule of thumb is to plan for $250,000 in health-related expenses for your retirement, but your personal situation may need more or less money. No matter your situation, plug a variety of potential healthcare expenses into retirement income requirements to get an idea of what you may face in the future.
Social Security
Social Security is an additional factor to consider when utilizing a retirement income calculator. Make sure you have the option to enter data for Social Security income. With the future of Social Security uncertain, you need to plug in a selection of numbers to allow for all realistic results. Be sure to utilize any future forecasts that the Social Security Administration sends you every year during this procedure.  You can get your Social Security Benefit Statement here.
Life Expectancy
Consider your anticipated life expectancy. A retirement income calculator that allows for various life spans for you (and your spouse, if applicable) should be given preference. While the IRS might believe you will live till you are eighty-three, you may die at age 92 - or 96 - and so forth. Enter numerous quantities of years you anticipate to live during retirement to get a feel for how much you might really need to preserve your standard of living.
Let's say that you learn you have sufficient funds to maintain your living standard until age 90 but not beyond.  Once you have that information, you could buy longevity insurance.  This is a simple case of how using a forecasting tool can help you take smart action today.
Change in Employment Income
Of course, if you have some years to go before retirement, you need to make estimates about your salary or pay growth and other elements of household gross income.   Are you paid hourly and will that always be the case?  Will you always be an employee or might you become self-employed?
And if you find you need to save more to increase your nest egg, you need to determine how much can comfortably be withheld from each paycheck and still have the net pay you need for living expenses.   A good "trick" if you can manage it, is to have extra withholding taxes so as to produce a large yearly tax refund check.  Most people have an easier time saving a large lump sum than they do a little extra monthly income.
Income Tax Rates
A good retirement income calculator will allow input for the federal and state income tax to be withheld from your pay. These rates can change a lot from year to year.  For example, if the proposed tax reductions occur, federal tax rates could decline as much as 7% for some in 2017 and 2018.  You can assume that payroll and state and city wage taxes remain unchanged.
Note that to do some of these projections regarding income and taxes, you may find that a tax return program normally used for filing taxes, is a good tool for "what if" analysis.  These programs, such as Turbotax, allow you to use different scenarios for future income and tax rates and see the results.
Your Required Rate of Interest
A good retirement income calculator reveals the average rate of interest you must generate on investments in order to meet your retirement objectives.  You may underestimate the interest you can obtain if you do not know about higher fixed rates.  Or, if you plan to earn 10% annually, the long run return in the stock market, you may find such a forecast to be overly generous.  If necessary, talk to a professional about a reasonable long term return achievable on your money.
You can find a retirement income calculator on almost any retirement-related or mutual fund website. With their functions including simple calculations to much more sophisticated calculations that involve your comprehensive financial situation, they may seem like the perfect tools for planning your retirement. However, they really only provide an overview of what your future may look like. They provide an essential place to start.
The details of retirement planning should be worked out between you and your retirement advisor, not determined solely by a retirement income calculator. In order for a retirement advisor to offer securities, mutual funds, and/or other associated investment strategies, he or she should be licensed to do so. This implies that he or she has taken an exam that qualifies him or her to provide such investments. The exams generally become more comprehensive and challenging as the subject matter engaged gets to be more complicated, so she or he must either comprehend the material well or be an exceptional guesser!
Residual Estate
A sophisticated retirement income calculator should also give you an idea of how much principal should be left in your retirement accounts at your demise. We recommend you place this setting to zero when asked for an estimate.  Worry about your own financial needs before what you can leave to heirs -- get the greatest utility from your hard earned money and die broke.
When to Retire
A retirement income calculator should also assist you to determine feasible retirement dates based on your calculations. You will enter an anticipated retirement age and then based on the output (e.g. what the calculator figures your required nest egg must be), you can easily move your retirement age backward or forward and in seconds, see the impact of the change. Additionally, during your retirement years, the retirement income calculators may be utilized to decide if you're still on target or if changes should be made.
Limitations
Retirement income calculators can be an extremely helpful application in deciding your future retirement needs. However, retirement income calculators also have limitations. As they're usually less sophisticated and don't cover numerous situations as retirement income calculators or retirement software program which you might get for a fee, the results will indicate these limitations. Let's look at a couple of the disadvantages that retirement income calculators have.
Numerous retirement income calculators do not project your Social Security income properly. They do not consider all of the essential factors in order to make an accurate projection. The most effective way to handle this downfall is to use the Social Security Administration's calculator. This will provide you with an improved projection regarding your Social Security income than other retirement income calculators and also you may use this information to get a better outcome on any of the other retirement income calculators that take Social Security revenue into consideration.
Inflation is another important problem that plagues retirement income calculators. Most of them use a default inflation rate. However, this can be a very restricted method to calculate your retirement needs. Imagine in case the inflation rate were even just one percent greater than the default rate? You'd stand to lose tens, if not hundreds of thousands of bucks in buying energy, based on the amount you save for retirement.
Assumptions regarding your upcoming housing situation also vary among retirement calculators. Some presume that you will sell your home and downsize and others assume that you will keep it. Obviously, this will lead to different results and will not really reflect an correct image of your retirement goals. However, by using a calculator, you will get better results compared to others. Observe that you may need to register with the US Department of Labor's website before utilizing it.
Assumptions for spouses also indicate a limitation on many retirement income calculators. Most don't allow for differing life expectancies. So, unless you as well as your partner eventually die on the same day, you won't be getting a completely accurate result with most retirement income calculators. As you may picture, this could lead to a major problem in the event you rely solely on retirement income calculators, as your partner can run out of money throughout retirement right after your death or vice versa. Moreover, along these same lines, most don't allow for differences in life expectancies based on race, revenue, and sex. Women tend to live longer than men and it is also likely that at least 1 of you'll live past your anticipated lifespan. Whilst it isn't realistic to predict your precise lifespan utilizing any method, this limitation must be taken into consideration when depending on the accuracy of retirement income calculators.
We've touched on some of the limitations of retirement income calculators. It's essential to note that retirement income calculators are only going to give you an estimate of your retirement situation. While a simple retirement calculator may be what you're looking for, remember that the much more concerns it asks, the more accurate information it will need to provide you with an estimate. Keep in mind that it is better to go over your retirement savings objective than under. Think about it, if your existence expectancy is 80 years, do you really want to be concerned about running out of money if you're 79 many years old and nonetheless going strong? Take this into consideration when using retirement income calculators and, as usually, seek advice from with a financial professional prior to generating any serious plans for the retirement goals.
Motley Fool's Calculator
This calculator is for determining how much money you will have throughout retirement. It is one of numerous retirement income calculators on the site.  It asks for much more information than most other retirement income calculators we have found online. For example, it asks at what age you expect to begin receiving Social Security income and how much money you expect to obtain from that program. It also provides you the option of dismissing Social Security benefits if, for example, you believe that it will no longer be around when you retire. Almost every other retirement income calculator does not even mention Social Security, so this function gives this calculator a plus over those.
This calculator also takes a pension and defined benefits plans into consideration. When you have this kind of programs, make sure to factor them into your estimations. This may help yield the most accurate outcomes possible.
Along with the mentioned information that this calculator collects, in addition, it gathers a number of other bits of information that other retirement income calculators do not ask for. Examples include your tax info along with other retirement programs which you may have. For example, it asks for the current balance and current monthly savings in 401k, plan, SEP, Keogh, Roth IRA, along with other retirement programs before giving its forecasts. Most other retirement savings calculators don't request this information.
Bankrate.com's Calculator
If time is of vital importance, you should most likely wait until you've more time to make use of retirement income calculators. Nevertheless, if you're just trying to get a fast look at your retirement image, Bankrate.com provides a calculator that goes into more detail than a few of the others with out taking up considerable time. If time is not of the essence, it is best to choose one of the other mentioned choices, because they will yield outcomes that are customized more towards your specific retirement scenario than this or other retirement income calculators which take the "quick and dirty" approach.
WalletPop's Calculator
This calculator is for identifying how much money you will have during retirement. Like Motley Fool's calculator, it's one of numerous on the site. It is the same as Motley Fool's calculator, thus either one will do fine. Also, consider checking out their other calculators, which provide various calculations according to what you are looking for.
One may find a retirement planning calculator on just about any retirement-related web site these days. Making use of their skills ranging from easy calculations to more sophisticated calculations that involve your detailed monetary situation, they may appear to be the ideal instruments for planning your retirement. However, they really only offer an overview of what your future may look like.
The actual process of retirement planning should be worked out between you and your economic expert, not decided on a retirement planning calculator. In order for a economic expert to offer securities, mutual funds, and/or other associated investments, he or she should be accredited to do so. This means that he or she has taken an examination that qualifies her or him to offer this kind of investments. The exams usually turn out to be more detailed and difficult as the theme engaged gets to be more complex, so he or she should either understand the material well or be an extraordinary guesser!
Observe that we're not saying a retirement planning calculator is worthless, but any results will probably be simplistic and the results don't substitute for skilled advice.
Thus, let's say a economic expert offers you mutual funds. At a minimum, he or she must possess a FINRA Series six license (or perhaps a FINRA Series 7 license, which encompasses the Series six material as well as additional information). If he or she also offers securities, such as stocks, then a FINRA Series 7 license is needed. To obtain this license, she or he must take an examination that lasts up to seven hours with several hundred questions. A vast majority of people fail this examination on their very first try, and some fail it multiple times. Others take it regularly with out ever passing. In essence, your economic professional has considerable knowledge of the investment arena if he or she is legally providing them. He or she also probably has software program that is more advanced than any retirement planning calculator that you will find on the web, which will be helpful in figuring out how you are able to accumulate enough cash to retire.
Continuous training is also a a part of being licensed to offer various products. Each investment company has a compliance department that generally has strict oversight over the activity of their financial experts, which may go by the labels of representatives or financial advisors. Failing to comply with business and governmental regulations is taken seriously, as this is a heavily controlled industry that relies on customer confidence. To be able to cope with this, ongoing education is needed at both the business and also the regulatory level in order for people to stay accredited. Whilst no method is fool proof, you are able to realistically assume that you will find multiple layers of protection against fraud and abuse whenever you are working with a financial professional.
All this is not to say that you should walk blindly into a meeting with a economic professional. Think about using a retirement planning calculator to get your feet wet and see the way your retirement might appear. Using a retirement planning calculator should help you be more relaxed with the notions that your financial expert may talk about. Bring the results that you got from the retirement planning calculator with you when meeting with your economic expert if you'd prefer to talk about them. Make sure you are comfortable with basic retirement concepts which are referenced by the retirement planning calculator that you utilize so that you are at ease and you won't be ripped off. That will assist you to create a relationship dependant on trust with this person rather than questioning what he or she is up to. It's imperative that you don't simply rely on a retirement planning calculator to figure out your future retirement needs. That's unless, of course, you are already skilled in this discipline or are feeling really fortunate!
Conclusion
Retirement income calculators could be a fantastic tool to assist you to manage withdrawals from 401(k), IRA, Roth IRA, 403 (b), or other types of retirement plan. However, the use of some retirement income calculators has restrictions. The retirement income calculators that you find online at zero cost to you are most likely only going to give you a reasonable estimate. If you intend to get greater precision, a calculator that's accessible for a fee will probably get more accurate outcomes than some everyday retirement income calculators. Regardless of the path you select, it's best to talk to a financial professional concerning your retirement goals and how to accomplish them.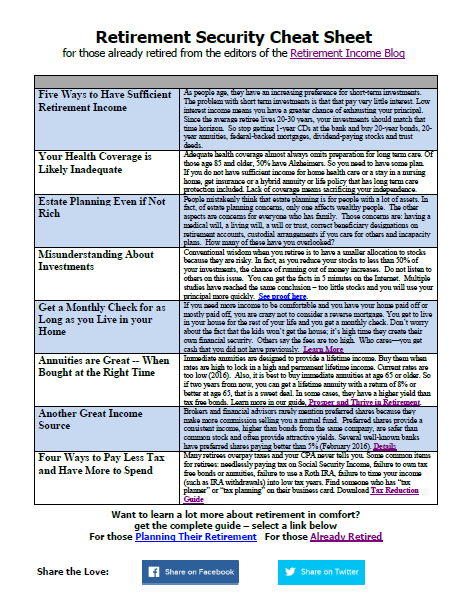 How to Prosper and Thrive In Retirement
For those already retired seeking to improve their finances
The 4 most important issues for any retiree and a quick plan to address each
The overlooked annuitization of assets to make your money go farther and reduce risk
An easy way to save money on health coverage
You don't need to be rich to plan your estate like this
A few simple lessons can reduce stress and bring more joy in your retirement year. Stop worrying and learn the simple
actions to take.