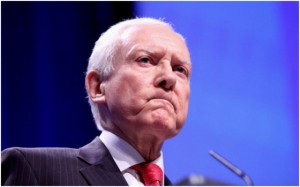 I explained how the White House wants to better protect your retirement accounts. In that post, I also explained that the securities and insurance industries do not want that proposal to go through. If the Department of Labor enacts regulation requiring your financial advisor to act in the capacity of a fiduciary, the securities and insurance industry will lose out. Why? Because they won't be able to sell you their crap.
A fiduciary is an individual in whom another has placed utmost trust and confidence to manage and protect property or money. The relationship wherein one person has an obligation to act for another's benefit. Currently, your financial advisor does not need to act in your best interest. He is legally permitted to sell you the worst junk as long as it is "suitable."  You can see why the investment and insurance industry want to be free of the fiduciary standard.
Today, Senator Orrin Hatch proposed legislation to stop the Department of Labor from requiring your advisor/agent to act as a fiduciary. Let's take a look and see which industries are his largest political contributors:

click to enlarge
What a coincidence!
The bottom line: you will continue to be abused and taken for a sucker when it comes to insurance and investments. You will continue to be sold products that have high commissions and fees. The financial industries will continue to steal your money--legally. This will continue until you write your Congress people that you will not vote for them if they vote to prevent the fiduciary standard. I also advise you enclose a check - even $25 will do.
If you and your Facebook friends all do this (and those friends tell their friends) then you can stop the ripoff.
Does this grass roots lobbying work - sending letters and emails to your elected officials? Research shows this DOES work.
Don't complain later if you don't act today.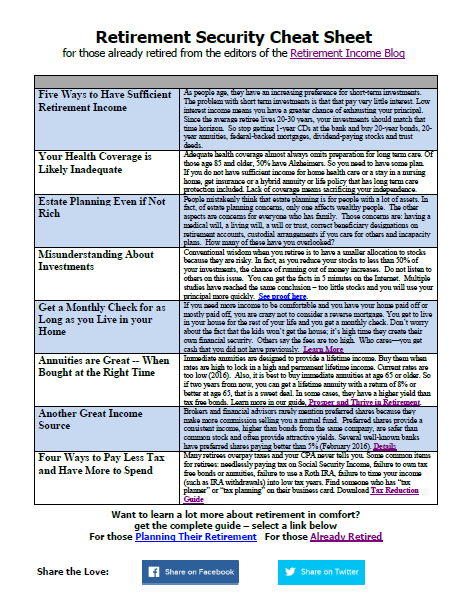 How to Prosper and Thrive In Retirement
For those already retired seeking to improve their finances
The 4 most important issues for any retiree and a quick plan to address each
The overlooked annuitization of assets to make your money go farther and reduce risk
An easy way to save money on health coverage
You don't need to be rich to plan your estate like this
A few simple lessons can reduce stress and bring more joy in your retirement year. Stop worrying and learn the simple
actions to take.