Economic Reform
Economic Reform is one of the reforms that could have the largest impact on your retirement plan. One of the biggest proposals with the economic reform is increasing taxes on the wealthy, and putting more money back into the middle-class American's pocket.  By increasing taxes on the middle class, Obama's plan puts an emphasis back onto the middle-class which can help put more money into the average American's retirement fund.
Immigration Reform
For almost every US immigration lawyer everywhere, they will argue that immigration reform is necessary in order for our country to move forward. So, what does immigration reform mean for the average American citizen's retirement plan?
In President Obama's economic reform policy plan he directly addresses immigration reform by saying we need to, "Fix our broken immigration system so everyone plays by the same rules and we attract the best and brightest workers."
•    Pensions and 401k
Because pension's plans and 401k's fluctuate pertaining to interest rates and , the more contributors are to our tax bracket, means that more money will go towards your retirement.

Health Care Reform
Health care reform can affect your retirement plan in both positive and negative ways. For those professionals in the health care industry such as doctors, surgeons, and nurses, health care reform could potentially take money out of your wallet and put it into the hands of patients or government run organizations. Through taking money out of the hands of health care professionals, it could reduce the amount of money being put into retirement plans across the board.
The health care law that President Obama passed makes the health insurance system work better for everyone. It stops insurance companies from arbitrarily capping and cancelling our coverage, and provides access to recommended preventive care without co-pays or deductibles. It strengthens Medicare for our seniors and it helps young people get the health insurance they need.
Annie Babbitt is putting her degrees in political science and philosophy to good use by applying to law school. She is currently working as a paralegal for an independent attorney in Boston. Annie loves helping promote change and being an advocate for those in need.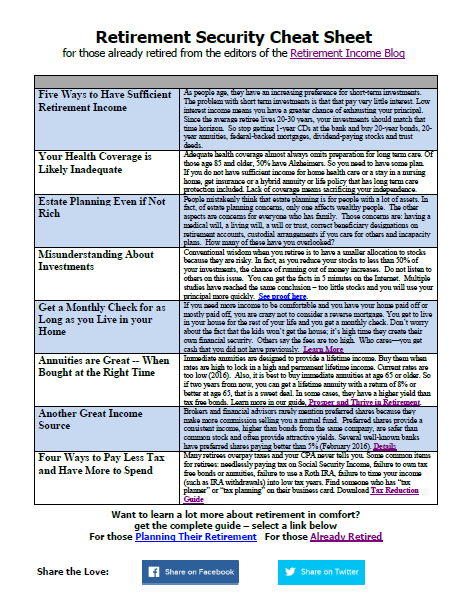 How to Prosper and Thrive In Retirement
For those already retired seeking to improve their finances
The 4 most important issues for any retiree and a quick plan to address each
The overlooked annuitization of assets to make your money go farther and reduce risk
An easy way to save money on health coverage
You don't need to be rich to plan your estate like this
A few simple lessons can reduce stress and bring more joy in your retirement year. Stop worrying and learn the simple
actions to take.