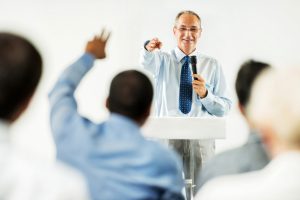 Reciting sentimental retirement poems at a retirement party can capture the mood perfectly. And the right poem is something that the retiree, as well as guests at a retirement party can enjoy. If you think about it, retiring from work is one of life's biggest milestones. It is a time for the retiree's co-workers and colleagues to reflect on her career. And, to give her their best wishes as she begins a new chapter in her lives. In recognition of these milestones, many companies throw going away parties to celebrate their colleagues who retire. These parties typically also offer coworkers the chance to give their own send-offs to the retirees. They often do this in the form of a small speech or a reading of selected retirement poems.
There are a great number of nostalgic retirement poems to choose from. Though, you can always just create your own as well. Don't know where to begin? Begin by searching on the internet and then exploring the many themes out there to find the perfect one that matches the kind you have in mind.
Source for Sentimental Retirement Poems - The Internet
The easiest way to find good heartfelt retirement poems is to search for them on the internet. However, you're probably going to get an overwhelming number of search results just looking for 'retirement poems' online. So you might want to narrow down your search a bit more. This will help you find the poem that best expresses the sentiments you're trying to convey. Choose a particular idea and search for the poem accordingly. For example, you could specify the particular profession or institution that your outgoing coworker is leaving. Or, you could focus on a particular role the retiree played in the company. That should help you find just what you're looking for.
Here's a list of the themes you could use to design your sentimental retirement poems:

Your relationship with the Retiring Colleague
Profession-centered Retirement Poems
Reminiscent Rhymes
Positive, upbeat Verses
Connecting Old Experiences with Upcoming New Ones
Personalized Verses
Hobbies and Interests
You'll also read about:
Organizing the Recital
Preserving the Sentimental Retirement Poems
Themes for Sentimental Retirement Poems
Your Relationship with the Retiring Colleague
You could focus on your relationship with the retiree. He could be your boss, partner, mentor, peer, colleague, teacher, pastor or even a junior.  For example, say the retiree was your boss. There may be something specific you can search for in order to reference things like his leadership skills, his personality, or ways in which he has inspired you over the years. Nostalgic retirement verses are always that much more special when you can include specific qualities about the person. Think about some traits that were especially meaningful to you over the years.
On the other hand, the retiree could have been a close friend or mentor to you. If so, you may want to look for retirement poems that capitalize on your friendship. Or, the things your colleague has taught you over the years. In this case, it may be helpful for you to search for sentimental retirement poems, find one that you like and then rewrite it in order to better suit the person you're celebrating.
Profession-centered Retirement Poems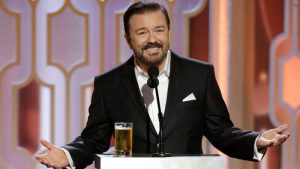 Talking about the particular profession or company of which you were both a part is also an interesting theme for the heartfelt rhymes you're looking for. For instance, say the outgoing colleague is one of the teachers in your school. Accordingly, you could find verses, sayings, and quotes that reveal her special connection with her students, the wisdom she displayed when educating young minds, and the sincere efforts she took to help every one of her pupils.
Here are a few other examples. Say, the retiree was an esteemed architect in the company who has a long list of exceptional structures in his portfolio. All your sentimental retirement poems could center around his amazing creativity and vision, eye for detail or perfectionist attitude that showed through in the end buildings that still stand today. If he received awards in recognition for his accomplishments, you could weave them into the verses.
Reminiscent Rhymes
The retirement party is, of course, a time for thinking back about the old times that the retiree shared with his peers, partners, and other friends. Thus, you could craft your sentimental retirement poems around some special work-related incidents you shared. For instance, lawyers might discuss a difficult case they won for a client. Or, a particularly funny reason behind a divorce settlement they handled. Or, doctors might discuss how they helped cure a patient despite all odds. These are the verses you can compile yourself. 
You don't have to be an expert author, nor do the rhymes need to be perfectly aligned. You don't even have to make all the sentences rhyme or follow a pattern. Just begin with, "Do you remember?" And, the rest should be easy. The wordings you choose for the verses just need to be heartfelt and touch a cord. As you read them out, your listeners aren't likely to focus on the intricacies of rhymes and word usage. They will be only listening to the warm wishes and inspirational messages in your sentimental retirement poems. 
Positive, Upbeat Verses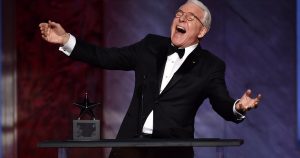 Keep in mind, though, that while it is sad that you're going to be losing a coworker, it is also a time for celebrating of an old phase of life before he makes way for a new one. Possibly, someone will focus on a sad sentiment with his retirement speech. But, you might want to lighten the mood and also congratulate and wish your retiring colleague well. There will be enough tears as it is.
A good way to alleviate some of the sadness would be to infuse humor into your sentimental retirement poems. Just make sure the jokes are in good taste and your colleague has a good sense of humor. After all, what would be the point of kidding around, if she doesn't appreciate the point behind it. End of a career, but the beginning of a brand new era. Keep the jokes clean and focused on the positives of retirement like long naps in the sun, going golfing and fishing when he wants to and lounging around the house in a bathrobe and pajamas instead of struggling with a tie each morning. Use whatever you can to make the retirement party a happy occasion with lots of congratulations being passed around.
Connect Old Experiences with Upcoming New Ones
Even as your retiring coworker is pondering the bittersweet moments of saying goodbye to his friends, your sentimental retirement poems could improve his mood. Think about how you can connect his past experiences with his plans for the future after having retired. Many retirees like to use the expertise they have honed over the years in some related endeavor. They might take up part-time jobs, or begin some light freelance work. Some others take up community service to help other people with their skills. For instance, having spent many years as an expert accountant in a multi-national company, your retiring colleague could be considering helping the lesser privileged members of society with their taxes at no cost or for a very small remuneration. Find out if the retiree intends to do any of these.  And, craft your verses around the new activity he has planned. 
Personalized Verses
Here's another very interesting idea. If you know that your retiring coworker speaks other languages or perhaps, belongs to some ethnic group, look for sentimental retirement poems in her native language. She will understand the added effort you took to make her feel special and she will certainly appreciate and cherish the warm gesture. If you have chosen this theme, you'll need to make sure that you do extensive research and have an expert crosscheck the terms and words you're using. Be careful to avoid any possible faux pas that may embarrass your retiring colleague.
Hobbies and Interests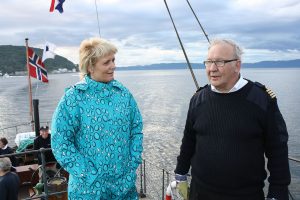 If you know your retiring coworker well enough, you'll probably also know about some hidden talent or hobby that he indulges in apart from his professional life. It could be some cause he supports like animal rights or maybe, a game like chess. He could even be an ardent collector of coins, stamps, or some other items. See if you can talk about all that he has achieved in his endeavors by way of sentimental retirement poems.
Like, maybe, he helped raise awareness for how animals were being treated at a local shelter or how he made it a point to volunteer for a few hours at the community soup kitchen every week. Or, how he has the received an award in a trivia quiz on stamps because of his absolutely incredible knowledge. It's possible that your retiring colleague served a stint in the military before coming to work in the company. Talk about his unknown acts of valor for which he received recognition. The guests present at the retirement party will be pleasantly surprised to learn about the hidden facets of your colleague's personality.
Organizing the Poem Recital
Now that you have an awesome collection of poems to present at the send-off party, you'll now need people to read them out. Do keep in mind that all your invitees may not have the patience to sit through long recitals especially if there are children in the audience. Consider skipping the speeches and only have poem recitals. Request all the invitees to step up and read out one or two verses that they feel a connection with and add just a couple of sentences to add a personal sentiment to them. That's the perfect way to make everyone feel included in the sentimental retirement poems reading section of the event. Of course, you'll need to hand them out a day or two before the actual party so they have a feel of the words they will be expressing at the recital.
Preserving the Sentimental Retirement Poems
You'll probably have a professional photographer who will be taking pictures and videos of the recitals. Or, you might have designated a coworker to make recordings. Preserving videos of the recitals is a lovely thing to do. But, also consider creating an album with all the sentimental retirement poems written on cards. Combine each card with a picture of the relevant guest at the party. If you can get everyone to sign or write something on each card, that would make a wonderful collection of mementos - one that the retiree is likely to pull out and read again when she misses her workplace and her friends in it. She might even want to share them with her friends and family members. You could also think about having some of the best verses and maybe, a unique quote placed in a photo frame.
Of course, if you know for a fact that your outgoing friend enjoys reading poetry, considering finding her a lovely collection of poems in a book form written by some of the most famous poets around the world. Order it as her retirement gift from an online store like Pinterest, Amazon, or any other.
No matter what, choosing sentimental retirement poems for your company's going away party is a wonderful way to remember all the great achievements the retiree has accomplished during his working career. They are also a heartfelt way to express your appreciation for all their contributions to the company or the organization. And, best of all, retirement poems make wonderful gifts that the retiree can keep for years to come.
Convert the Sentimental Retirement Poems into Cherished Gifts!
Giving gifts is an accepted tradition of the retirement party. All your coworkers may want to offer small tokens for the retiree to remember them by. Combine the tokens with greeting cards that have the poems handwritten or professionally inscribed on them. By using this idea, you can make every gift all the more special. If you need tips on the kind of retirement gifts your retiring friend might like and find handy, check out the video above. The website mentioned in it has a whole lot of gifting ideas that are appropriate for both men and women and suit the pocket of every giver. Choose the perfect gift that your friend is sure to appreciate and hold close.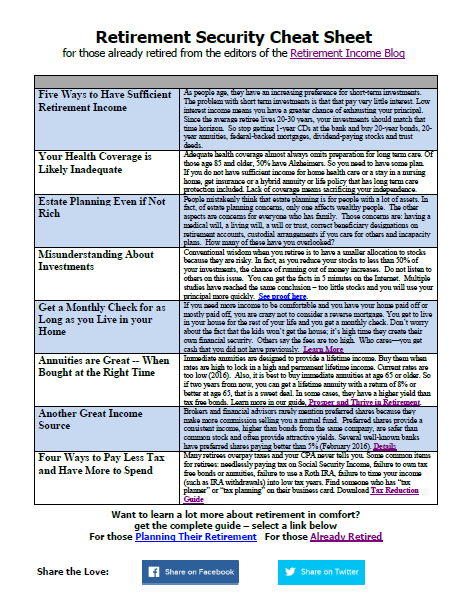 How to Prosper and Thrive In Retirement
For those already retired seeking to improve their finances
The 4 most important issues for any retiree and a quick plan to address each
The overlooked annuitization of assets to make your money go farther and reduce risk
An easy way to save money on health coverage
You don't need to be rich to plan your estate like this
A few simple lessons can reduce stress and bring more joy in your retirement year. Stop worrying and learn the simple
actions to take.