Do Inexpensive Retirement Gifts Mean Cheapskate?
Are inexpensive retirement gifts appropriate? Won't the gift recipient see you as a cheapskate?
What should be the approximate budget for buying gifts? Different ideas to consider for men vs. women?
These are the typical concerns many people have when a co-worker is due to retire. Be rest assured that although it is a tradition for their fellow employees to give a gift, you don't need to put a price limitation on it, high or low.
Typically, retirement gifts are given as a token of appreciation for all the hard work the retiring coworker has done throughout the years. And, the appropriate retirement gift is one that allows co-workers to express their affection for the retiree. Think of a sentimental gift that says it all, and it will be cherished for years to come.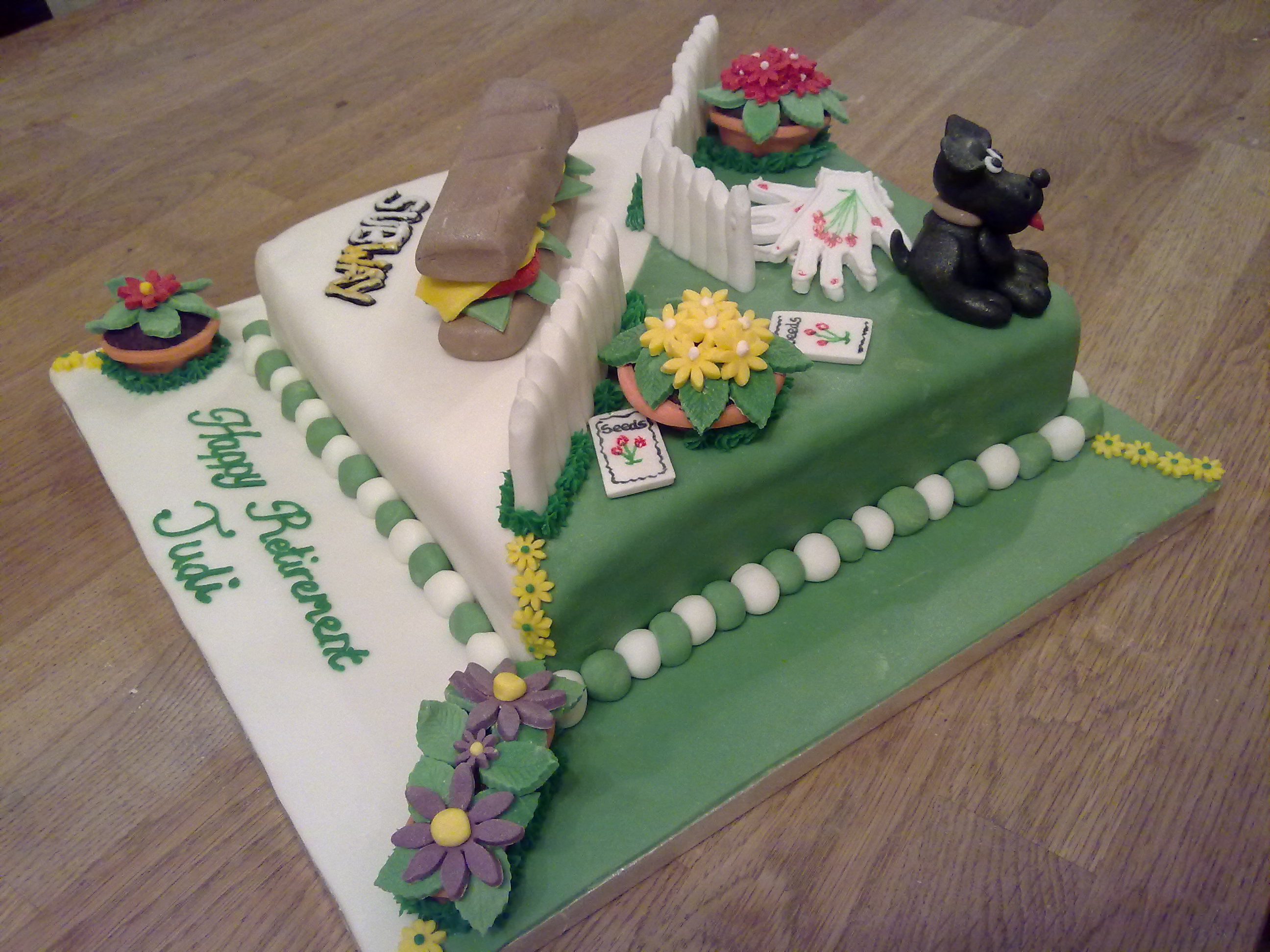 However, not everyone has a large budget to go all-out for their retiring coworker – much as we all wish that we could. Further, you might have other factors to consider. For instance, you might feel that you didn't know your retiring colleague that well. Or perhaps, you're a newcomer to the organization. This is why you feel it's okay to just offer a small token. It is also possible that you're working on a tight budget. If these are your concerns, consider the following selections and ideas of thoughtful, inexpensive retirement gifts for a tight budget.
Read ahead for these great ideas:
Gag Gifts
Inexpensive Retirement Gifts - Gift Baskets
Inexpensive Retirement Gifts - Gift Certificates
Gift Your Time
Personalized Retirement Gifts - Jewelry, Donations, Gifts for the Pet
Gifts of Art
Check the Internet
Gag Gifts
When you use humor that is directed at an individual, you run the risk of offending.  And even if the recipient is not offended, a more sensitive member of his family might find your gift distasteful?  Humor and offensiveness share a fine line.  So get opinions of others who know the gift recipient before selecting a gag gift.  Let those opinions guide you as to appropriateness.
Gag presents make unusually fun yet inexpensive retirement gifts.  However, be sure they are appropriate.  Consider the recipient's temperament.  Are they a jokester? Do they like to be funny?  That's the best temperament to receive gag gifts.  Also, consider the venue. Will the gift be opened in private or public?
A humorous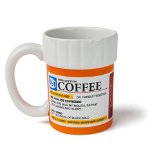 gift opened in public, say at a retirement party, is often funnier than the same gift opened in private.  Additionally, consider the potential offensiveness of the gift.  A gift that is off-color may be more appropriate when opened in private than in a group, where someone in the group could be offended.
Inexpensive gag gifts are often no different than thoughtful or sentimental gifts and what makes them a gag is the inscription.  Take for example a coffee mug.  The mug could have a sentimental inscription or one that makes it a gag gift.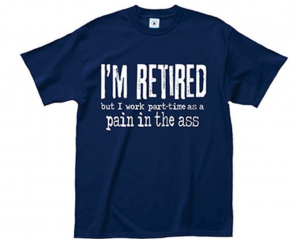 Or consider a book.  It could be a book reflective of the retiree's work life or it could be a joke book for the bathroom.
If course, there is always the tee shirt which can be inexpensively inscribed with any verbiage or any graphic for under $20. Or you can even have posters made for a similar price.
Typically, gag gifts that are manufactured specifically as gags (e.g. the beer tap for a golf bag) won't qualify as inexpensive.
Inexpensive Retirement Gifts - Gift Baskets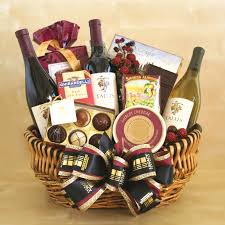 As you might expect, gift baskets make wonderful retirement gifts – and they don't have to cost all that much.  You could even make it yourself.
A simple empty basket can be purchased for $1. And, the rest of the gifts that go into the basket can be as inexpensive as you like. For example, say your outgoing co-worker plans to concentrate more on gardening now that he's retired. Accordingly, you could put together a basket of gardening supplies and seeds to help give him a head start with his hobby. Or, if the retiree is an amateur painter, a basket with paints and other supplies could be well appreciated.
When I was a financial advisor, I gave gift baskets to my new clients. My wife made them and filled them with items from the Napa wine country (about an hour away).  She purchased these items wholesale and soon, was taking orders from all of my colleagues. The total cost of a small basket with three jars of jam was under $20.
Another way to make gift baskets as inexpensive retirement gifts is to have a group of coworkers go in together on the gift basket. This way, you can more evenly distribute the cost. In this case, each coworker could contribute an item of special significance. Something that commemorates the experiences he or she shared with the retiree. The result will be a full gift basket that's packed with meaningful presents.
Of course, there are infinite retailers that offer pre-made gift baskets by theme such as coffee, chocolate, wine, etc.  While most nicer gift baskets will be about $70, you can find smaller baskets at less than half the price.
Inexpensive Retirement Gifts - Gift Certificates
Here's another interesting option. Gift certificates or gift cards that make great, cheap retirement gifts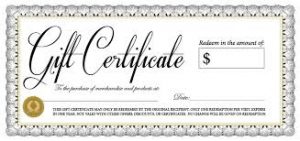 for any budget. And, while you may have heard that gift cards or gift certificates are impersonal, that's actually not the case. If you get your retiring co-worker gift certificates to places they love, this can be an extremely personal gift. A gift certificate to a gardening store, for example, or for a boat outing, or for fishing supplies. This presents can be a great way to buy inexpensive retirement gifts that are still personal, but don't run the risk of duplicating a gift that the retiree already has!
However, if you want to spend under $20, forego the gift certificate. There are not many items one can purchase for under $20 with a gift certificate for say, $15.   And such a small gift certificate looks cheap.  You are better positioned to give a book or gag gift when spending such a small amount.
There is a time when a small gift can be a good gag.  For example, you could give a gift of $10 in a card that says, "this will double your retirement account."  This is the type of gag that works best when read in a group setting.
Gift Your Time
The time you can give your retiring colleague could be one inexpensive retirement gift. One that is extremely valuable. After having spent many years in an organization, letting go of it is not that easy. And, it's understandable that retirees want to remain in touch with the latest happenings at work. At least for a short while after leaving. Recognize this sentiment and try to make time for your coworker. Call up for a chat and give her updates, or you might invite her for coffee. These little gestures will be long remembered and cherished.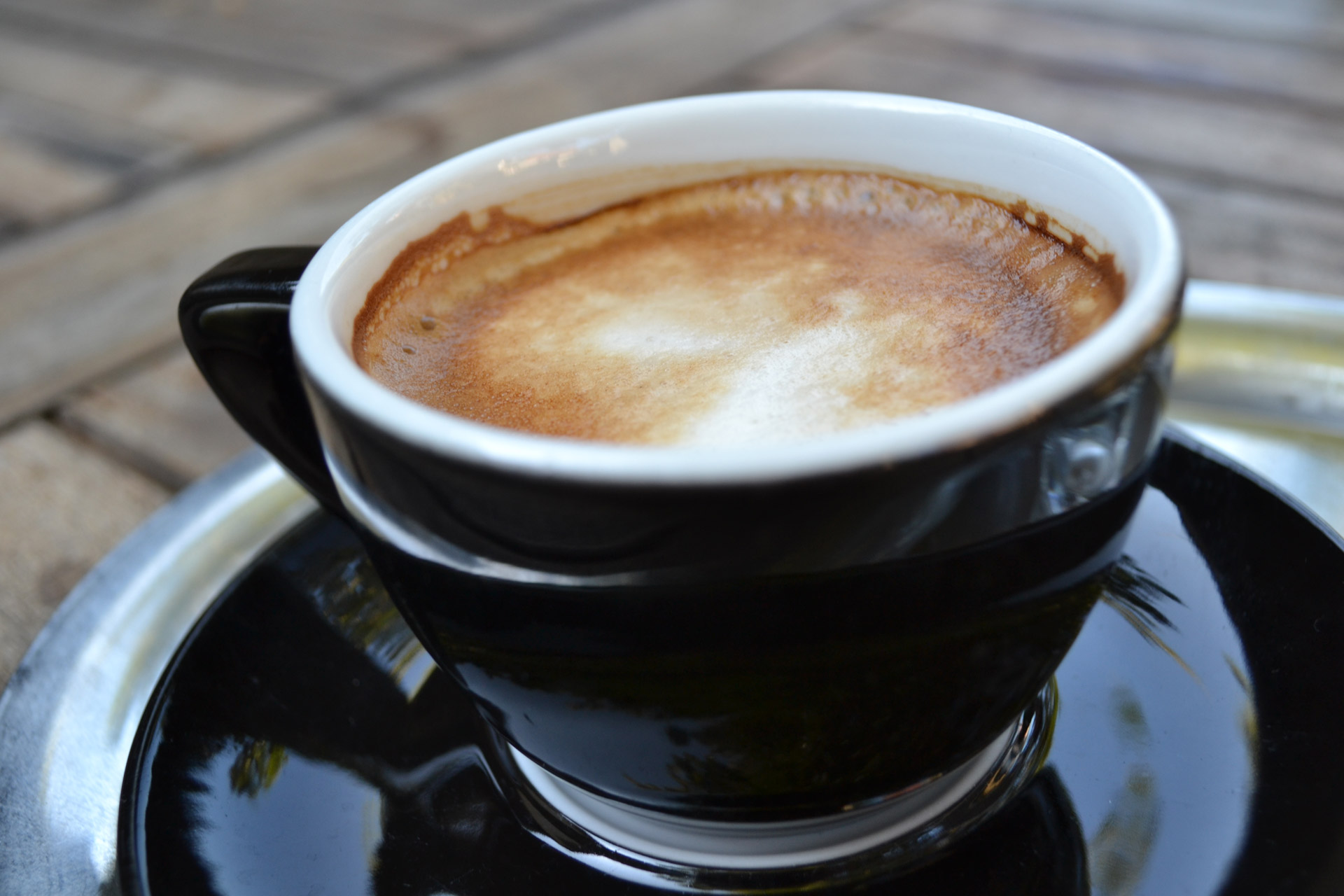 You could also make an effort to find out about some charity that your retiring colleague supports. Or, some cause he will be working towards in his free time. Even if you don't share his feelings, you could display your support to your friend. Simply by showing up and being present. The retiree will appreciate it, even if you don't make a monetary or any other donation.
Personalized Retirement Gifts
You may think that a  personalized gift would be expensive, but you'd be mistaken.
In fact, a personalized gift may be the one way to give a memento that is unique, while at the same time, spend very little.  For example, does the recipient use a money clip?  You can get one personalized for under $20.
Here are other inexpensively personalized items:
wine glass
coffee mug
beer mug
picture frame
plaque
pen
candy jar
key chain
most office/ desk accessories
posters
tee shirts
When we think of personalized, we think about something engraved or printed for the occasion. But a personalized token can also be an inexpensive retirement gift that fits the recipient well.  For example, if the retiree is a world traveler, then clearly, any unique item related to travel is "personalized."   If you don't know the retiree well, ask others who do.  Ask about the retiree's hobbies, food and wine taste, athletic endeavors, and free time activities.  Knowing about these interests of the retiree's life can make it easy to choose the perfect gift.
Jewelry
It is best to stay away from any jewelry such as a watch or earrings or pendant.  In most cases, the recipient will be able to tell it is cheap.  The exception may be a piece of jewelry that is unique such as something you purchased while traveling abroad. But an item you buy in the US for less than $30 will easily be judged as inferior.
Donations
Donations can be a super retirement gift when you're on a budget, particularly when you know of a cause that is close to the recipient's heart.  For example, if the recipient is a volunteer at SPCA and is crazy about animals, make a donation, and the retiree will get a card that you made a donation in his honor. He will never know the amount you gifted.  But can you think of anything more personalized?
This only works when you know of an issue or organization dear to the recipient. It is inappropriate to select a charity randomly or one that is important to you.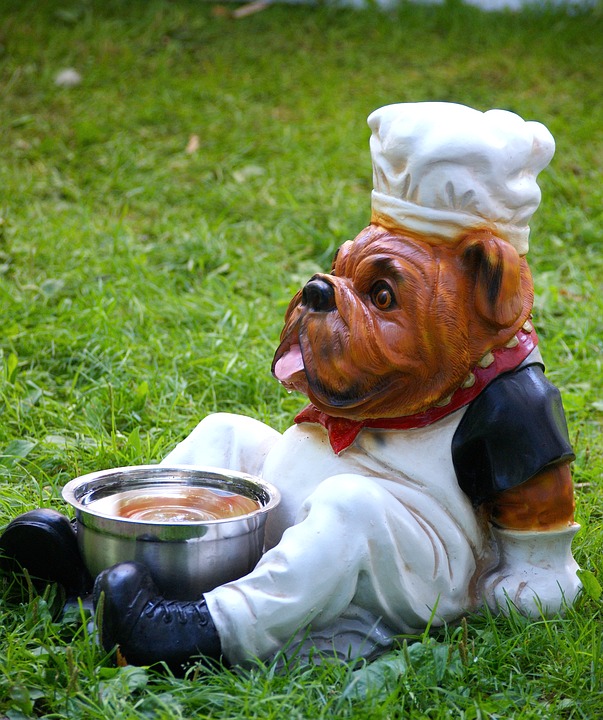 Gifts for the Pet
Despite racking your brains, say, you can't come up with any good ideas because you don't really know him that well. The only thing you know about the gift recipient is that his dog Buster is his best buddy. Problem solved. Get a gift for Buster. For example, get Buster an inscribed collar.
Let's say your recipient's name is Joe. Get Buster a collar that says "Joe's Best Friend." You could do the same thing with the food bowl or water bowl or any other item that you find in a pet store.
Some people love their pets so much they will more appreciate a gift for their pet more than one for themselves.
Gifts of Art
You won't be able to buy any worthwhile art inexpensively, but if you can create art, this is a great option.  This option is for people who KNOW they are talented because dozens 0f people have told you so. Another good indicator is that you have sold your art.   If you do not have confirmed talent, your self-created art piece will look like a diorama from 3rd grade.
For example, could you paint a picture of the retiree?  That would be awesome!  No other gift could stand up to that. Or can you create a sculpture or wood carving that anyone would want to display?  Or maybe one of those layered paper pieces in a frame.  If you're artistic, the options are limitless, and your gift is invaluable and timeless.
An artistic gift needs to be physical.  Please don't write a song or sing one at the retirement party and consider that your gift.  It's cheesy.
Check the Internet
Search the internet, and you're likely to find many sites that stock inexpensive retirement gifts within the budget you have in mind. You can look for coffee mugs, tabletop figurines, framed plaques with retirement slogans and sayings. Think aprons, and maybe even t-shirts with humorous quips. To add a little value to a simple gift, add a handwritten note. The note could talk about some memorable incident at work or some interaction you shared. Your outgoing colleague is sure to pull out the notes and read them again when she misses the time she spent in the company.
If you're new to the company and have been associated with the retiree for only a short while, your note could say something like this, "I had known you only for a few days, but my colleagues often talk about your many achievements. I do hope I can live up to the exemplary standards you have set for the newcomers in the company. Good luck with your future ventures! I am sure you will excel in them also."
Retirement gifts don't have to break the bank. As long as you get a little creative and focus on your retiring coworker's interests – either current hobbies or retirement related pursuits – you'll be able to find inexpensive retirement gifts for any budget.
Shop for Inexpensive Retirement Gifts
If you're unsure about where to begin looking for the perfect gift that your friend or colleague will appreciate and cherish, you could consider checking through our retirement gift website. We have put together an interesting collection of inexpensive retirement gifts that can match every budget. We also have some great suggestions for your very special lady friends. Take a minute to check the video above and it will give you a detailed idea of what you can find on the site. Choose the perfect gift that your friend will love and preserve fondly for a long time to come.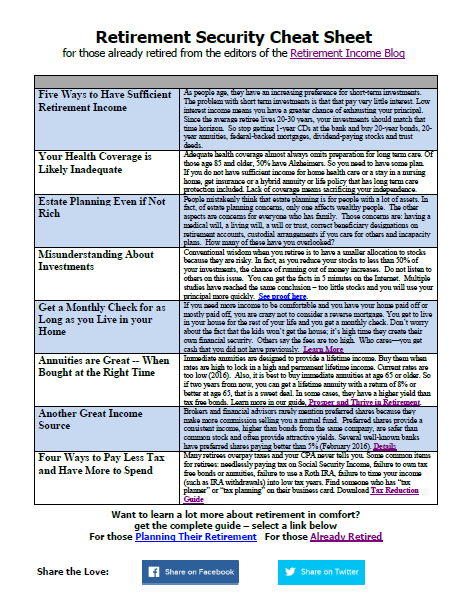 How to Prosper and Thrive In Retirement
For those already retired seeking to improve their finances
The 4 most important issues for any retiree and a quick plan to address each
The overlooked annuitization of assets to make your money go farther and reduce risk
An easy way to save money on health coverage
You don't need to be rich to plan your estate like this
A few simple lessons can reduce stress and bring more joy in your retirement year. Stop worrying and learn the simple
actions to take.