Recent announcements have confirmed that approximately 6,000 bank branches are set to be closed due to the rise of online banking – but just how could this affect the elderly?
According to a report on the Daily Express, the closures could translate to difficulties for elderly individuals who may not be comfortable or familiar enough with online banking to manage their accounts.
Currently, bank branches total around 11,600 in the UK meaning that 6,000 reductions would result in considerable disruption – especially in rural areas where branches may already be widely spaced. More communities are facing being left without a local bank. Current figures claim there are 800 rural communities that must survive on only 1 bank branch while 44 are serviced by 2 branches and it is assumed that these areas will absorb some of the expected closures.
The Online Generation:
Justification for the closures is primarily finance-driven with the running and maintenance of branches said to make up around 60% of a bank's costs. In an age where more and more people are turning to the internet for their financial management this means that keeping multiple branches open may no longer be a viable option.

The decision is not one which is exclusive to a particular bank either with all major banks announcing recent closures as financial pressures continues to grow. Unfortunately, the ramifications for elderly individuals could be dire and Yvonne Goodwin, a financial advisor in Leeds, called it a "great blow" for the elderly who relish the social aspect of visiting a physical bank branch.
Impacting Our Seniors:
The rise in shop closures and bus service cuts are causing increased levels of social isolation for many elders who are living alone. Commenting on the situation, Yvonne also explained that mass bank closures could also translate to other problems aside from mere inconvenience. One of the associated problems was further closures of other businesses who may lose customers as a result of banking closures.
Rural communities are aging rapidly, making it ever more critical that we make sure the older people who live there have access to the services and facilities they need to continue to live independently and happily.
The Social Impact:
For those with elderly relatives or dependents, this news is therefore something which needs to be monitored closely. Social interaction is considered highly important to an elderly individual's health and wellbeing, keeping them fit and happy in the same way that mobility aids like stair lifts keep them active around the home.
The loss of this could make it more difficult for elderly individuals to cope. Living in isolation and prolonged experiences of loneliness have been linked to serious health problems, with recent studies suggesting that loneliness can represent the relevant damage of smoking 15 cigarettes a day.
Families, friends and carers may also face increased pressures as they attempt to navigate the difficult situation, helping the elderly to manage their finances in another way or helping them reach a bank branch which has remained open. This will not only increase their workload but could also cause relationships with the elderly to become strained – something which would affect their emotional wellbeing even further.
Featured images:
Lesley Harvey is an interiors, home & lifestyle specialist, writing on all topics of home & family life.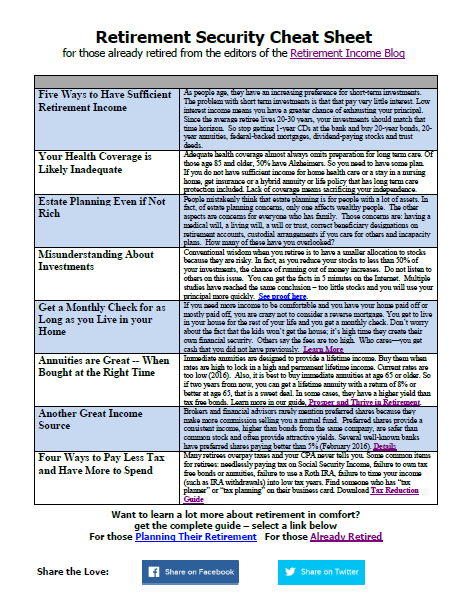 How to Prosper and Thrive In Retirement
For those already retired seeking to improve their finances
The 4 most important issues for any retiree and a quick plan to address each
The overlooked annuitization of assets to make your money go farther and reduce risk
An easy way to save money on health coverage
You don't need to be rich to plan your estate like this
A few simple lessons can reduce stress and bring more joy in your retirement year. Stop worrying and learn the simple
actions to take.