Technology Offers Profound Impact for Seniors and Caregivers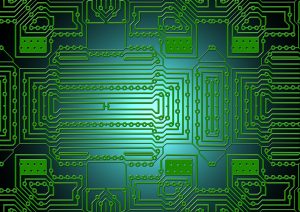 We associate new technology with youth rather than with seniors or retirees. Say the word technology and you form a mental picture of the millennial walking down the street with his head buried in his smart phone. Or you may picture a geeky programmer huddled in his cubicle churning out hundreds of lines of code. Alternatively, you may picture the recent college grad conversing with his Amazon Echo or Google Home.
All of these associations are focused on youth as we think of young people using the latest greatest thing. A television ad illustrates grandparents who wait for the grandchildren to visit so that the grandkids can program the VCR, explain smartphone features or set the coffee maker to produce that hot cup of joe at 8:06 AM.
But it's not youth who benefit most from technology. Technology is transforming lives of seniors and retirees in a profound way.  For the aging, technology does not merely offer gadgets.  It is providing the independence which was previously lost by many older people.  A big concern of the aging is losing physical independence as the body and the mind "wear out" and technology can mitigate that natural degradation. These innovations are now coined Aging Services Technologies (ASTs) and innovators from many disciplines are rapidly bringing technology solutions to offset the limitations of age.

It is possible that advances may even replace nursing homes by allowing almost all to remain in their homes. In addition to helping maintain independence and allowing people to age in place comfortably, technology can enrich life in several ways.
How Aging Retirees Benefit
Let's start with the most obvious ways that seniors and retirees benefit from technology as they age.
Health
Medical technology is most widely used on those who need it, i.e. older people. Medical technology keeps people alive longer, has enabled them to live with previously fatal diseases and has improved their quality of life in their final years. Consider just the innovations you know about such as the MRI over the x-ray or better drugs for the tens of millions of older diabetics. Additionally, advances in hearing devices have brought back hearing to millions.
With each passing year, seniors gain back months of quality life from advances in digital technology, pharmacology and biotechnology.
Consider that remote monitoring of a senior's vital signs is simple digital technology. A healthcare worker can track weight, blood pressure, blood sugar, blood oxygen levels, heart rate, and electrocardiograms. Seniors do not need to leave the home or drive to a facility. And of course, a free Skype call or Facetime session permits the health care worker and the patient to chat face to face.
Hearing
Next, consider presbycusis (age-related hearing loss) which affects one in three retirees between the ages of 65 and 74. For those age 75+, nearly half have difficulty hearing. Hearing loss leads to other complications such as self-imposed isolation from social settings which in turn, could lead to depression. Technology to the rescue.
ISEEWHATYOUSAY is a smartphone paired device and app. It captures spoken language on a smartphone, converts it to text, and sends the text via Bluetooth to the phone of the person with the hearing impairment.  A huge segment of the deaf and hard of hearing community is made up of elderly people who lost their hearing later in life and this simple use of an app and paired device allows them to "replace" their lost hearing by reading.
And for those who have their hearing loss mitigated by use of a hearing aid, these aids get better each year. According to the National Center for Biotechnology Information, hearing aids have advanced significantly over the past decade, primarily due to the maturing of digital technology. The next decade should see an even greater number of innovations to hearing aid technology, both incremental and radical. Innovations will accrue from research advances in the following fields:
wireless technology,
digital chip technology,
hearing science, and
cognitive science
One can now get hearing aids in designer fashions to offset any embarrassment that some feel when wearing a hearing aid.
Internet Brings Social Interaction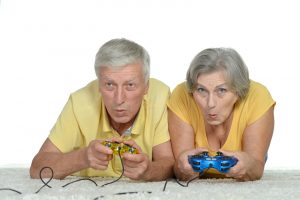 Let's consider the Internet. We know that social interaction is an important element to aging well. It can prevent loneliness and the associated depression not uncommon among seniors. The Internet provides that interaction to millions of seniors, who because of health reasons, may be isolated in their homes. Twenty years ago, aging retirees had no way to easily share with family members and friends (or friends of friends) as they do with Facebook. Indeed, seniors and aging retirees can now spend hours a day on Facebook forwarding relationships as well as learning. Just twelve years ago, no such alternative existed.
While it may not be common, I know of a few retirees who spend an inordinate amount of time using the Internet for online multi-player interactive games (and you thought it was just the eighteen-year-olds). Consider the excellent diversion, development of physical-mental coordination, social interaction and formation of new friendships such games offer. These benefits were simply not available pre-Internet.
Other more mundane uses of technology to enhance life include audio-books for those that may develop vision impairments.   Closely related is text-to-speech conversion, now perfected, which allows anything in print to be spoken by any PC. The same technology can be used in reverse, allowing a hard-of-hearing senior to get their voice mail as an email.
Shopping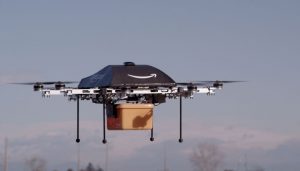 Yet another Internet benefit useful to aging retirees is online shopping. Without the Internet, a company like Amazon is not possible. Amazon allows any physically impaired or aging person to shop for anything they may desire and have it brought to their home, usually within 48 hours (currently by truck, soon by drone). The buyer has no need to drive and only needs to walk to their front door. (If the senior cannot walk and there is a step down from the front door to get the parcel, no worries – a stair climbing wheelchair will do the job). If impacted retirees have trouble walking, they can of course buy an electric scooter. And if they need to traverse a staircase, they can install an automated chair-lift to navigate stairs.
There's no need to go to the supermarket; call up and they deliver. There's no need to stand over a range and cook as seniors can order prepared food. Maybe the senior wants to cook a little. No problem. Services as Blue Apron, Hello Fresh and Plated deliver the ingredients nicely boxed with instructions to cook up a gourmet meal.
And should our aging diner like to watch TV while eating, just talk to the Apple TV, Fire TV or the Comcast remote control to tune in one's favorite show or movie. So even with arthritis making use of a handheld remote difficult, seniors can still surf channels with voice.
Let's assume the worst happens and grandma's electric scooter hits a bump in the carpet and throws her for a loop.  Fortunately, she has a medical alert device which does not even need to be manually activated to get help. The device senses a fall and will call the monitoring center to dispatch help.
Detection, Monitoring and Control
Seniors can now live quite comfortably in their own homes with less need for outside assistance given availability of systems that act as watchful eyes.
You may worry that grandma doesn't take her medication. Think of the simple technology for a device which notifies the senior to take medication at the right time and senses whether the pills have been taken out of the pillbox. If medication is not taken at prescribed times, the Bluetooth connected device alerts a healthcare worker. You don't need to imagine this as such medication technology is here now. Or one better (to be developed), a blood monitoring device which senses the medication in the bloodstream. If the medications are not detected in the bloodstream, the device calls a caretaker to intervene.
What about that dementia? The phone rings and some guy from Nigeria tells grandma she's just won $100,000 and all she needs to do is send $5,000 to claim it. If every credit card company already senses, flags and stops potentially fraudulent activity, why can't banks do the same?
This is clearly not an issue of technology and any bank could stop the transfer of funds or cashing of a check that looks fishy. Therefore, the possibility of a caretaker or scam artist financially swindling seniors is easily avoided once the banks decide to do something helpful. The technology is available and simple. Banks have been slow to adopt such account monitoring and likely won't until forced.
Technology can even forewarn caretakers or family members of developing dementia. By tracking seniors' movements on the Internet, software could determine whether reaction time or lack of logic was apparent. Grandma can be quizzed daily without even knowing it. And if grandma doesn't use the Internet, that's okay. She gets an automated phone call using interactive voice response which asks her a series of questions. Failing answers trigger notification to family members or caretakers.
Technology can be employed in the home as sensors and smart home connections. Homes can easily be outfitted with wireless devices to turn lights on and off, raise and lower shades, adjust temperature and unlock the front door, all controlled by voice or smartphone. Similarly, home sensors can be added for safety. Just like your home may already have sensors for fire, carbon monoxide, radon or radiation detection, sensors are available to detect if a stove has been left on or water has been left running.
Of course, these last uses of technology for detection, monitoring and control need consent of the elder for family members or caretakers to be notified.
Transportation
Maybe the family is so busy they don't have time to spend with seniors or retirees in the family. That's okay. We are at the cusp of the driverless car. Shortly, seniors and retirees will have the option to call the driverless Uber car and take them wherever desired. If the kids and grandkids won't come to grandma, grandma can go to them. And likely by 2025, seniors can opt to buy their own driverless car and travel at a whim.
Hopefully, legislators will figure out that a driver's license should not be necessary in a driverless car era. Such realization will provide much-needed freedom to millions of seniors who been told they can no longer drive. And any legislator who thinks grandma may have to grab the wheel in the event of an emergency simply does not understand that an automated device can outperform humans at any task based on logic and reaction time.
The only missing piece within the next decade may be the personal robot. Although companies offer personal robots currently, these robots lack physical abilities. These robots can only do tasks that can be electronically controlled. They cannot get a box from the attic. Specialized robots do exist to do specific chores such as the Irobot that vacuums. However, Boston Dynamics has perfected the all-purpose physical robot but it is not yet commercially available. Take a look:
Assuming this robot can be commercialized at a reasonable price (maybe even paid for by Medicare!) it could replace a human caretaker and perform any physical task equal or better to any human. It's even possible that grandma's robot will be better company than her children.
It's not only seniors who use the technology that benefit by maintaining independence and aging in place. Family members acting as caretakers, now part of the burdened "sandwich generation" may find their schedules eased. The number of family caretakers impacted is staggering. Nearly 10 million people over the age of 50 are caring for their aging parents, according to a study conducted by the MetLife Mature Market Institute. The number of caregivers has more than tripled over the past 15 years.
Family members provide $642 billion worth of unpaid care for relatives each year. That's the direct cost. The indirect cost includes cases of caregivers needing to leave the labor force, lost earnings and related retirement credits toward pension and social security, and the lifestyle and emotional toll. Can we employ technology to alleviate this burden?
Are you surprised by the number and range of ASTs already available? Spread the word as widespread lack of awareness of ASTs, not only among consumers, but also among professional care providers (physicians, social workers, and discharge planners) results in underutilization of the options I have mentioned.
You will also age and your old-age comfort will likely make use of technological advances. Take a look at what's possible:
Share it.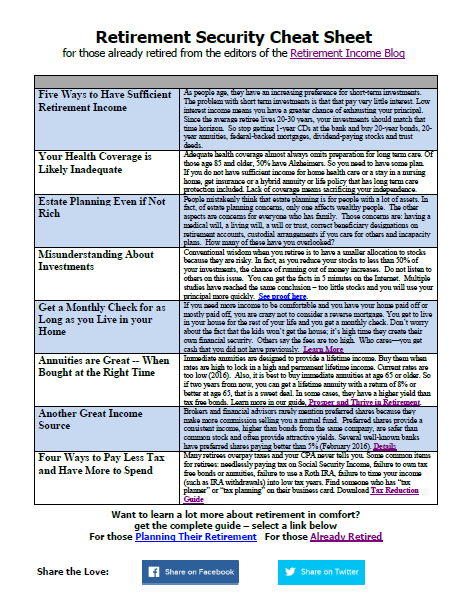 How to Prosper and Thrive In Retirement
For those already retired seeking to improve their finances
The 4 most important issues for any retiree and a quick plan to address each
The overlooked annuitization of assets to make your money go farther and reduce risk
An easy way to save money on health coverage
You don't need to be rich to plan your estate like this
A few simple lessons can reduce stress and bring more joy in your retirement year. Stop worrying and learn the simple
actions to take.