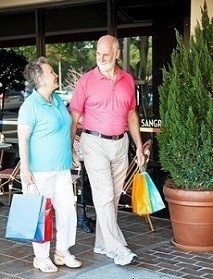 Devalued stock portfolios, vanishing pension funds and worries about Social Security funding is spelling significant financial insecurity for some members of the baby boomer generation. But unlike their parents, who wanted to quit working and stay put during retirement, baby boomers are ready to move and hit these challenges head-on. According to the New York Times, large numbers of baby boomers plan to keep working through their retirements, and they also plan to lower their expenditures by moving to less expensive college towns.
The Great Sell-Off
Born in the years after World War II and 1964, baby boomers were known for expansive spending habits. Between 1990 and 2010, boomers earned peak sums of money, and their families were at their largest sizes. Eager for three-car garages, guest bedrooms and ample storage, boomers started buying large single-family homes, often in the suburbs.
Researcher Arthur C. Nelson predicted in The Atlantic Cities that boomers will start to sell these homes and downsize for retirement. Nelson, who has labeled the affair "the great sell-off," estimates that the lack of demand for these homes will cause another housing crisis within the next 10 years—but at the moment, the mass migration of boomers doesn't seem to be affecting the markets.
More Than Canasta
Many boomers are not interested in a standard retirement. Rather than moving to a retirement community and playing canasta, they want to continue learning and working. According to USA Today, Carl and Barb Parks left their family home to move to the college town of Athens, Ga. The Parks said they love living near the college's sporting facilities and attending their games, and before picking Athens, they looked at several other college towns. The lure, they explained, is the same as it is for the rest of the boomers—they love the culture, sports and livability offered by college towns.

Juggling
The great boomer migration isn't just about having a relaxing retirement in a hip college atmosphere. Baby boomers, in large part, are moving because they need a cheaper cost of living, which college towns typically offer. Trading a large home for a smaller one saves them not only on primary costs like mortgage payments and insurance, but also on ancillary costs like energy bills and lawn maintenance. This is critical, as the average boomer still has nearly $9,000 in debt, according to MarketWatch.
However, debt is nothing new for the baby boomers, and familiarity with debt may just guide them through their relatively leaner retirement. The boomers have been juggling debt for years, and that will help them juggle resources. Iconic senior organizations have mobilized to offer products and services to this demographic—for example, AARP has partnered up with The Hartford to offer boomers cheaper prices on auto insurance.
Boomers will also forgo some traditional senior practices to save money, just like college kids do. Eating rice and beans and only drinking during happy hour may be next on the agenda for the migrating boomers.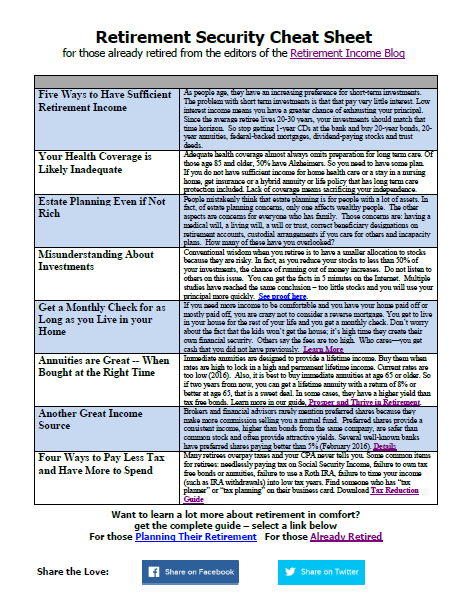 How to Prosper and Thrive In Retirement
For those already retired seeking to improve their finances
The 4 most important issues for any retiree and a quick plan to address each
The overlooked annuitization of assets to make your money go farther and reduce risk
An easy way to save money on health coverage
You don't need to be rich to plan your estate like this
A few simple lessons can reduce stress and bring more joy in your retirement year. Stop worrying and learn the simple
actions to take.