The hypothetical scenario: 'You're in your mid-60s and finishing your last year of working. You and your wife both receive Social Security totaled at about $20,000 per year and you have about $500,000 in your IRAs. With your job you've been breaking even spending about $45,000 a year. You're a conservative investor.
Question: What retirement investment options do you have to replace your job's earnings so you don't run out of money but also to leave something for your children?
Here are a few considerations:
When you stop working, some expenses will disappear (e.g. commuting, lunch, business clothes). So you might need to generate less investment income than the $25,000 of expenses not covered by your social security income.
Straight withdrawal from IRAs. A conservative annual retirement withdrawal rate of 4% from the $500,000 in your IRAs will produce $20,000 income per year. Such a low withdrawal rate may allow your IRA savings to maintain its real value against inflation's damage – even for a portfolio equally balanced between equity and income. You of course have the investment option of holding a higher ratio of equities for high longer term returns.
Rely on dividend-paying stocks. It's an advantage to a company to consistently pay dividends – and even through market ups and downs. You can construct a portfolio of some 25 high quality companies whose stocks both pay regular dividends and have shown these dividends consistently to rise with earnings (note that past performance is not a guarantee of future results). This 'rise-with-earnings' dividend approach helps you keep up with a rising cost of living. And you'll have equity to leave to your children. One retirement investment option that makes this strategy into a formula is the dow dividend strategy.
Split your IRAs and buy an immediate annuity. Take about $300,000 within your IRAs to purchase an immediate annuity. This retirement investment options would guarantee about  $23,000 annual income for the rest of both of your lives. But, remember, there's no money left over in the annuity when you both die. However, you can invest that remaining $200,000 in your IRAs more aggressively if you'd like since your annuity and your Social Security are together meeting your income needs. So whatever you're able and willing to grow that $200,000 to - will be your legacy.
Note: Annuities once annuitized cannot be surrendered for value.  Income from deferred annuities is taxed as ordinary income and withdrawals prior to age 59 ½ are subject to a 10% penalty.  Income from annuitization is taxed part as ordinary income and part as return of capital. Any guarantees are based on the claims paying ability of the insurance company. Annuities should be considered long term investments. Annuities are insurance products and subject to insurance related fees and expenses. Distributions from IRAs are taxed as ordinary income and withdrawals prior to age 59 ½ are subject to a 10% penalty.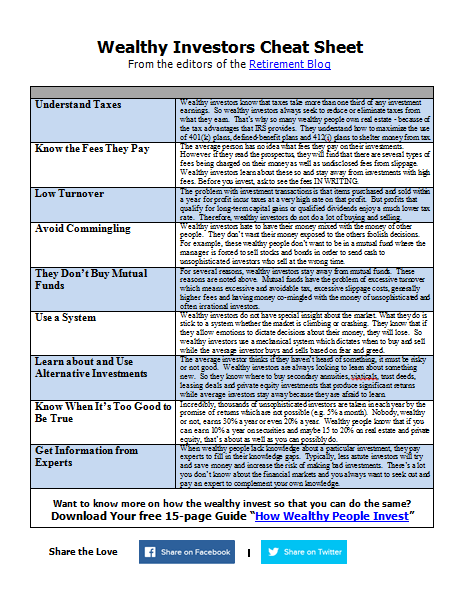 How Wealthy People Invest
To get wealthy, invest like the wealthy
Why the wealthy steer clear of mutual funds
How the rich systematically make money in the market
Key metrics that differentiate good and bad investments
A comparison of ETFs and separately managed accounts you have never seen
Stop making the same investing mistakes as everyone else who listens to CNBC and reads Money Magazine. Do what the rich do! Free guide explains how they think and make investment choices.