Want to play the stock market without risk?  FDIC insurance will help you do that.
The FDIC insures the "index-linked" CDs offered by some banks. These CDs pay interest based upon the overall performance of a stock market index, and your principal deposit is FDIC insured up to current limits (generally $100,000 and $250,000 for retirement accounts). Here's an example of how one of these CDs works. Please note, however, that the various features of these CDs vary from bank to bank (e.g., maturity, interest rate determination, withdrawal penalties).
Here's a hypothetical example. You make a deposit, say $10,000. The FDIC insured CD has a 3.75 year maturity, non-callable. At the end of 3.75 years, you would receive your deposit back plus interest based upon the movement of a pre-selected stock market index, such as the S&P 500.(1) Let's assume that the S&P 500 index increases 3% per calendar quarter over the next 3.75 years. In this hypothetical example, you would receive $12,271.  That's equal to a 5.6% annual return.  Had you invested in the S&P 500 index, you would have received 12% annually, plus dividends. But with the CD, even if the market drops, you still have your original $10,000 FDIC insured.
The attractive feature of such CDs is that you could earn a higher amount of interest than the fixed rates offered by most banks. However, you could earn zero if the stock market falls during the term of the CD. Your full deposit is always returned to you at maturity no matter what occurs in the stock market due to the FDIC insurance. Index-linked CDs are subject to early withdrawal penalties, and an investor is not guaranteed to receive 100% of his or her principal investment if funds are withdrawn prior to maturity. Also, an investor's right of early withdrawal can be limited to certain dates.
Note that some varieties have a "cap" limiting the gain. For example, a 100% cap would mean that a $10,000 CD would not provide more than $20,000 no matter how large the gain in the stock market index. Others may have a call feature allowing the issuing bank to redeem the CD before maturity at pre-stated prices.
Yet others may have a "participation rate" where you partially participate in the index gain. For example, if the stock index rises by 100% and your participation rate is 50%, you enjoy only half of the market gain. All of these features are included in the descriptive materials. So read and understand them carefully before you invest.  If consfused, take the description ot an accountant or financial planner for interpretation.
If you think that the stock market performs well over the long term, index-linked CDs could interest you. It's an opportunity to participate in potential market gains and to protect your principal from market losses. But some people may still opt for the traditional CD with its fixed payment of 3 to 5 % (Bankrate.com's national average rate for five year CD was 3.39% as of 2/04/08).
If today's CD rates leave you yearning for a higher return with safety, FDIC insured index-linked CDs could be for you.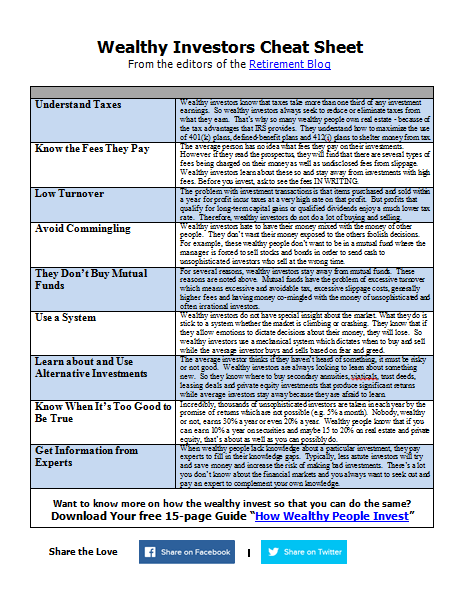 How Wealthy People Invest
To get wealthy, invest like the wealthy
Why the wealthy steer clear of mutual funds
How the rich systematically make money in the market
Key metrics that differentiate good and bad investments
A comparison of ETFs and separately managed accounts you have never seen
Stop making the same investing mistakes as everyone else who listens to CNBC and reads Money Magazine. Do what the rich do! Free guide explains how they think and make investment choices.