You may be curious as to how you can invest in China and also worried about doing so.  You of course hear about the real estate bubble in China and of course are worried about investing in a communist country.  You also know that fast growth markets are subject to high volatility in their economies.  But on the other hand, you know that China just passed Japan as the 2nd largest economy in the world and how long will it take until China surpasses the US?  You want a piece of the Chinese investing action.
Here's a way to invest in Chinese growth that may make some retired or conservative investors feel better. The following three US companies have placed big investment in China and you can bet along with them:
McDonalds opened 136 stores in China last year
Yum! Brands (parent of KFC and Pizza Hut) opened 80 stores and reported sales growth of 11% (compared to no growth in the US)
Walmart has more than 50 stores in China (and purchases $27 billion of Chinese goods for all of its stores, worldwide)
Although Chinese operations are a small part of these very large company's portfolios, China will be a rapidly growing portion of these companies and allow investors to bet along side firms that have established themselves as shrewd investors.
Consider that while the US form of capitalism was a leading model for growth in the 20th century, our model may be outdated.  It seems like our politicians are lost and America is adrift, both politically and economically. The new "winning model" appears to be the model used in China--a centralized yet benign governing model. The government can make decisions quickly, does not waste time on debate and if it maintains a benign outlook on its population, may well have capitalized the winning model of the 21st century.
Advisors seeking new clients ProspectMatch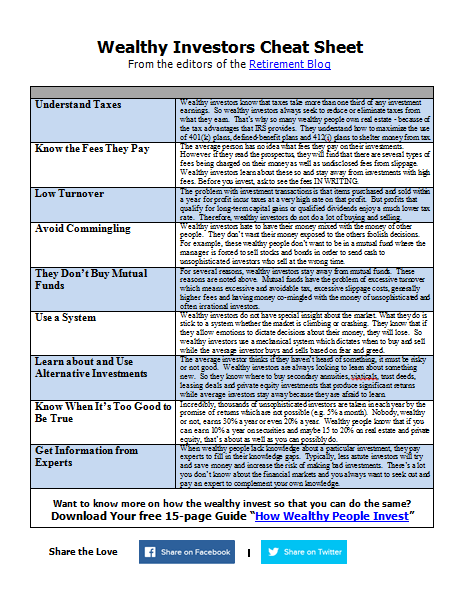 How Wealthy People Invest
To get wealthy, invest like the wealthy
Why the wealthy steer clear of mutual funds
How the rich systematically make money in the market
Key metrics that differentiate good and bad investments
A comparison of ETFs and separately managed accounts you have never seen
Stop making the same investing mistakes as everyone else who listens to CNBC and reads Money Magazine. Do what the rich do! Free guide explains how they think and make investment choices.