Bond Funds: Good for Wall Street, Bad for You
It's very hard to get the truth out of Wall Street regarding investments good for your portfolio.  That's because generally, Wall Street earns the highest fees in the investments that are worst for you.  So it is with bond mutual funds.  Bond funds are sucker deal but you'll never hear that from any investment firm or commissioned-based investment broker.
With interest rates apparently moving up from their bottom, this is a good time to discuss bond mutual funds as their values fall. Bond funds are a collection of bonds placed into one portfolio. Before we consider how the portfolio functions, we need to look at how the individual bonds function.
Individual Bonds, Yes.  Bond Funds, No.
An individual bond is a wonderful investment.  When you invest in a single bond, you get two clear and simple features
you get the face value of the bond at maturity
you get a fixed rate of interest each year
So as long as you hold your bond until maturity, you know exactly what you will receive, no surprises.  The moment you place bonds into a fund, both of these enumerated benefits disappear.  That's because the fund does not have maturity date in that the various bonds in the fund mature at different times. And because the portfolio in the fund is not fixed (i.e. the fund manager is always buying and selling), the interest rate you receive will fluctuate.  Additionally, the fund value will fluctuate up and down based on interest rates and you have no assurance you can ever get your principal back because there is no maturity date or day of reckoning as you have with an individual bond.
It actually gets a little worse.  With an individual bond, if interest rates rise, the bond value will go down.  However, this makes no difference to you because by holding the bond to maturity, you know you will get your face value.  With a bond fund, when interest rates rise, the value of the fund shares fall and they could fall and fall and fall.
Bond Funds - Even Worse Than You Thought
Another aspect of bond funds that is particularly disconcerting is the fact that you will never get an interest rate increase.  Your fund interest rate will go down if interest rates fall.  This is because the fund manager must replace maturing bonds that had a higher interest rate with bonds of lower interest rates as rates in the economy fall.  The manager can easily buy bonds during periods of falling interest rates because that's when people invest in bond funds.  Consequently, he has fresh cash coming into the fund when interest rates are falling.  This of course depresses the yield of the fund for all the fund shareholders.
Alternatively, when interest rates are rising, the shares of the bond fund fall in value.  People who hold the shares get nervous and sell.  So just when the fund manager would like to have fresh cash coming into the fund to buy bonds that have higher interest rates, he cannot.  It's just at these times of rising interest rates that more and more people are pulling their cash out of this fund and the fund manager has no cash available to buy bonds with higher coupons.
So, a bond fund is more like a stock fund than an individual bond.  Its value fluctuates up and down, you need to be lucky or have good timing in order to sell at a profit and your initial interest rate is not assured and can only move in one direction which is down.
If we add to that the fact that the fund must assess your account fees each year to manage the fund and heaven forbid you paid a commission to a financial advisor to buy it, you can see who the sucker is in this deal.  The management fees of bond funds are particularly onerous.  if a bond fund generates a 5% yield, the management fee could be .5% or even 1% - that's 10% to 20% of what the fund earns.
The Counter Argument
The only people who will ever argue in favor bond funds are those who collect management fees from them or commissions from selling them.  Here are the arguments they will give you to justify an investment in bond funds
Diversification.  My counter argument as to why you don't need diversification is to only buy investment-grade bonds.  If you buy higher-quality bonds, you can buy a few individual bonds and don't need the diversification of 500 bonds in a portfolio with all of the negative aspects I have explained.
Active management.  Proponents of bond funds will tell you that the manager of the fund, by trading bonds when as interest rates fluctuate, can add value to the bond fund by scalping some profits.  While that is possible, there is absolutely no evidence that fund managers are successfully able to trade against interest rates and generate profits in a bond fund.
When someone says bond funds, just say no.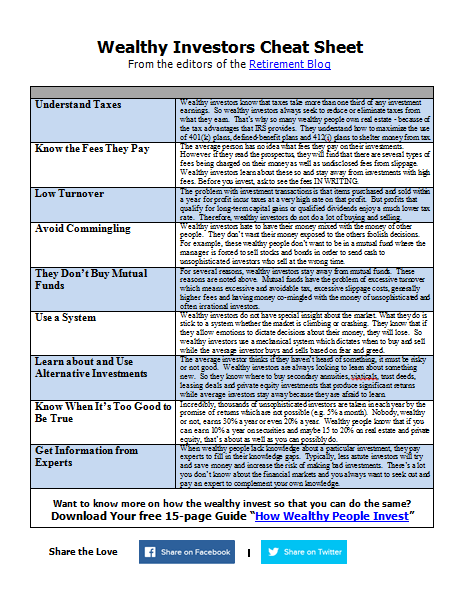 How Wealthy People Invest
To get wealthy, invest like the wealthy
Why the wealthy steer clear of mutual funds
How the rich systematically make money in the market
Key metrics that differentiate good and bad investments
A comparison of ETFs and separately managed accounts you have never seen
Stop making the same investing mistakes as everyone else who listens to CNBC and reads Money Magazine. Do what the rich do! Free guide explains how they think and make investment choices.