You may wonder how you actually get paid for claims on your long term care policy. This is an issue that should be understood before you buy.
Long-term care insurance companies use one of two methods to pay a policyholder's expenses: cash-benefit (known as indemnity) or reimbursement. The cash-benefit plan will pay the full daily amount after you meet the criteria for coverage, up to the limits of your policy. For example, let's say you have a claim as you paid $3,000 in home care expenses for the month which is covered by your policy having a $4,000 monthly limit. Since your claim in within the limits of the policy, you get a check for $4,000, the full limit for monthly care.
A cash-benefit plan can offer greater flexibility because you can spend the money anyway you wish. For instance, if the plan has a $150 per day benefit (instead of a monthly benefit) and your expenses are $125 per day, you will receive $150 for each covered day. You can use the remaining $25 for whatever you want. And up to $360 per day is income tax free, even if you just put it in the bank. Any amounts above that would be taxable unless spent on qualified long-term care expenses and documented on your tax return.
Whereas a reimbursement plan will only pay for qualifying expenses that you actually incurred, up to the daily limit, once you submit the bills. Which one is best for you?
All benefits from reimbursement policies are tax-free. But you will only receive money to pay covered expenses. Therefore, if your plan's benefit is $150 per day but your actual costs were only $125, you will get the $125. You might expect that reimbursement plans would have lower premiums but that is not always the case.
Be sure how your policy actually pays. Have the agent gives you some examples (if he cannot, do not buy as it shows that the agent does not understand the policy).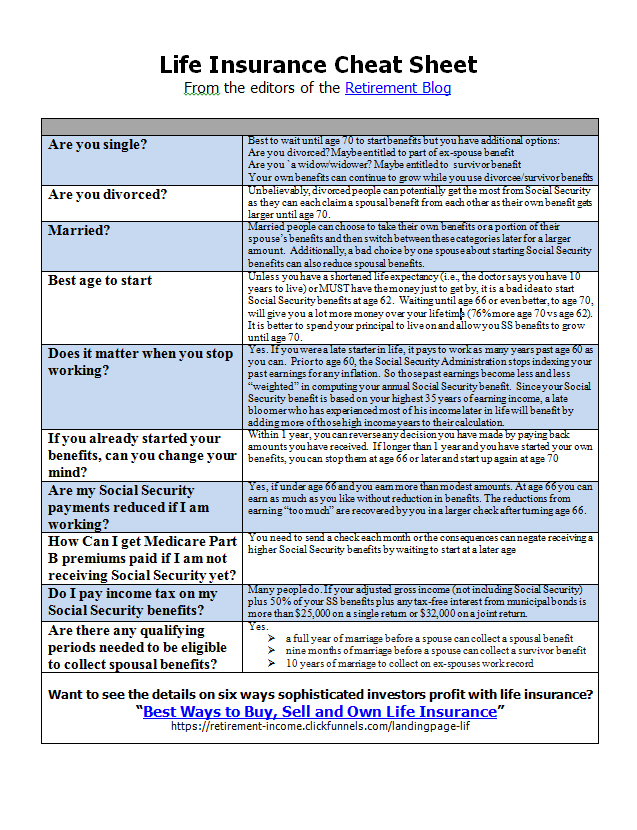 Everything You Don't Know About How to Use Life Insurance to Make Money
Five ways that wealthy people use life insurance to retain and create wealth
How to convert an existing life insurance policy into more money than the insurance company valuation
Why you never want to be the owner of a policy that insures you
A huge and common mistake when selecting a life insurance beneficiary
They don't talk about these "insider" strategies on CNBC or in Money magazine. Get the free guide to open up a new horizon of financial awareness.