An elderly person needs long term care when he or she can't handle normal daily activities such as bathing and eating. Someone must step in and help him or her from then on.
Long-term care is expensive. The average cost for one year in an assisted-living facility is $37,572 while home health care runs in the $21/hour. The cost of private nursing homes is nearly $80,000 per year. Who can pay for this?
Often people think that government programs - like Medicare and Medicaid - do. But this is not generally the case. Medicare pays for health care for people 65 and over. It doesn't pay for long term medical service such as assisted living or adult day care.
In fact, Medicare pays only the first 100 days of skilled care, such as physical therapy or nursing. But you're eligible for the care only if you have been in the hospital for at least three days. And the care you receive must relate to the treatment of an illness or injury. Medicare pays 100% for the first 20 days and all but the first $137.50 per day for the next 80 days (for 2010). That's it.
Medicaid pays for health services for the very poor of any age. Qualifications for Medicaid vary by state. But generally the law says you must first spend down to the poverty level, using up all but about $2,000 of your assets. In other words, Medicaid is for the financially destitute. There may be long waiting lists for facility care. Under Medicaid, nursing home care is essentially the only option. Home care, assisted living facility care, adult daycare, outpatient services, and alternate caregiver services are not usually reimbursed under Medicaid.
So what do people do?
Either you're poor enough to qualify for Medicaid, rich enough to pay all long term care out of pocket, or somewhere in between.
People with assets of less than $200,000 generally can't afford long-term-care premiums, and many in this group would qualify for Medicaid.
Those having assets to invest of ~ $2 million and up will often consider that they can pay long term care costs out of pocket for several years of long-term care. They may simply forgo long-term-care insurance entirely.
It's the couples with assets in $200,000 to $2 million range that may have to seriously consider to buy long term care insurance. They could see their savings devastated by long-term-care expenses with little hope of passing something on to their kids.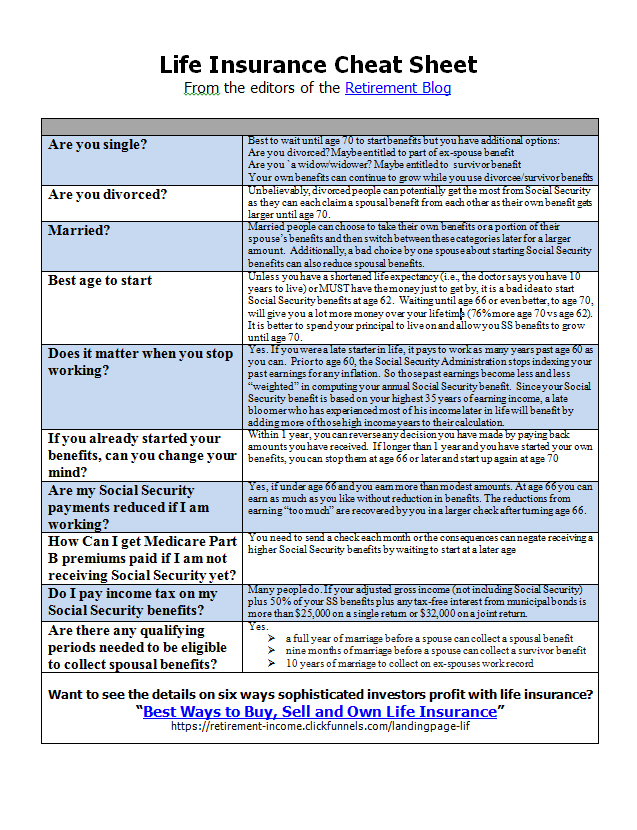 Everything You Don't Know About How to Use Life Insurance to Make Money
Five ways that wealthy people use life insurance to retain and create wealth
How to convert an existing life insurance policy into more money than the insurance company valuation
Why you never want to be the owner of a policy that insures you
A huge and common mistake when selecting a life insurance beneficiary
They don't talk about these "insider" strategies on CNBC or in Money magazine. Get the free guide to open up a new horizon of financial awareness.