Long-term care insurance is designed to be there when you and your family need it. And you hope that you never will. But as our life spans have grown increasingly longer, the odds of requiring medical care for an extended period have become greater. So have the odds of facing staggering healthcare bills as a result of a prolonged stay in a hospital or nursing home, thanks to skyrocketing medical care costs.
The security provided by long-term care insurance makes it a worthy consideration for many seniors' financial plan. And women may be especially vulnerable to a financial catastrophe brought on by large medical bills. Not only do women tend to live longer than men and thus are more susceptible to ailments and debilitations that generally affect older people, they often must do so without the aid of a spouse or other companion.
Consider that nearly ¾ of all nursing home residents are women, according to the MetLife Mature Market Institute (September 27, 2004, MetLife Press Release). Many of these women would probably prefer to receive required medical care within the comfort of their own home. Yet they possibly lack the funds to pay out-of-pocket expenses for a home healthcare provider. For many women, the nursing home is not only the care provider of last resort - it is their only option.
A long-term care insurance policy can be the safety net that keeps many women out of the nursing home, by providing a source for financial assistance for home-based healthcare and other extended medical needs. If you are woman without a plan for long-term health care coverage, a review of the long-term care insurance options that are available to you may be in your best interest. Or if you are a married couple and would like to ensure that your spouse has the financial support to pay for an extended period of medical care after you die, consideration of a long-term care insurance policy for both of you could serve each of you well.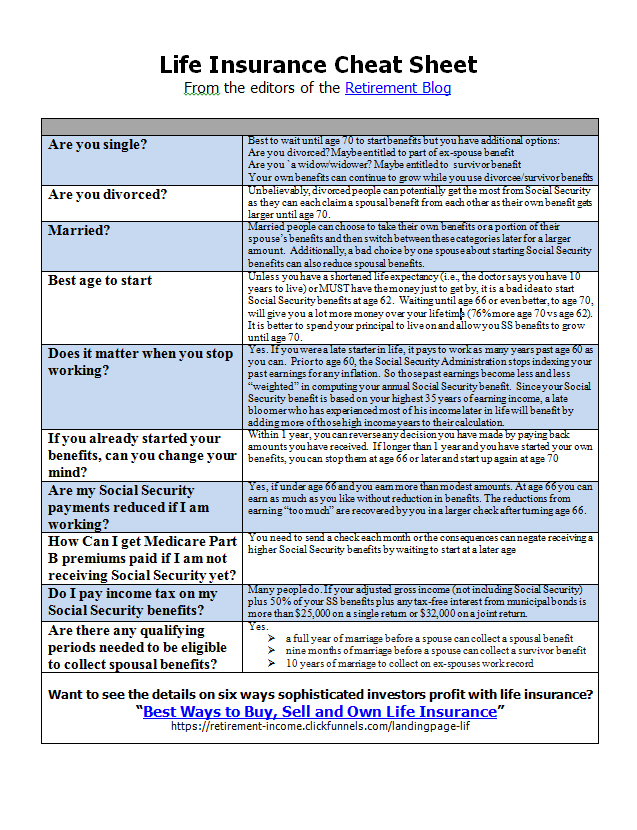 Everything You Don't Know About How to Use Life Insurance to Make Money
Five ways that wealthy people use life insurance to retain and create wealth
How to convert an existing life insurance policy into more money than the insurance company valuation
Why you never want to be the owner of a policy that insures you
A huge and common mistake when selecting a life insurance beneficiary
They don't talk about these "insider" strategies on CNBC or in Money magazine. Get the free guide to open up a new horizon of financial awareness.