If you needed long-term care, where would you prefer to receive it?
A. In a nursing home
B. At an assisted living facility
C. In your home
According to a recent survey, 2% of the respondents chose "A," 19% picked "B,"
and 79% selected "C." The answers are hardly a surprise. Especially when you
consider that the federal General Accounting Office recently reported that one in
five nursing homes have deficiencies severe enough to harm or endanger
residents. So if the majority of people don't want to go to an institution for special
care, and 20% of the facilities aren't safe, what are your options?
People often end up in nursing homes because they have run out of money.
And if they are married, their spouse may be unable to handle the job as a
caregiver. A Medicaid-funded facility is the only remaining choice. Don't let this
happen to you. If given the preference, wouldn't you rather stay at home?
Look at the average daily costs for nursing home and licensed home care in
your area. In some states nursing home stays are more expensive than home
care, in others it is the other way around. Most long-term care insurance policies
base their home care benefits as a percentage of the nursing home daily benefit.
This can range from 50% to 100%, and you should go for the maximum. In
addition, you may want to make sure that the policy includes a provision to pay
for care by friends or family in your home.
Waiver of premium should be part of your plan. This means that if you require
care, you don't pay premiums. Also confirm that it applies to home care. Some
policies only offer this rider for institutionalized care.
In addition, check out plans that include payments for home modifications and
equipment that could make your recovery at home easier. And don't forget a cost
of living rider. Medical care expenses only go one direction-up.
Of course with every option, there is added cost. And you will have to balance
what you want with what you are willing to spend.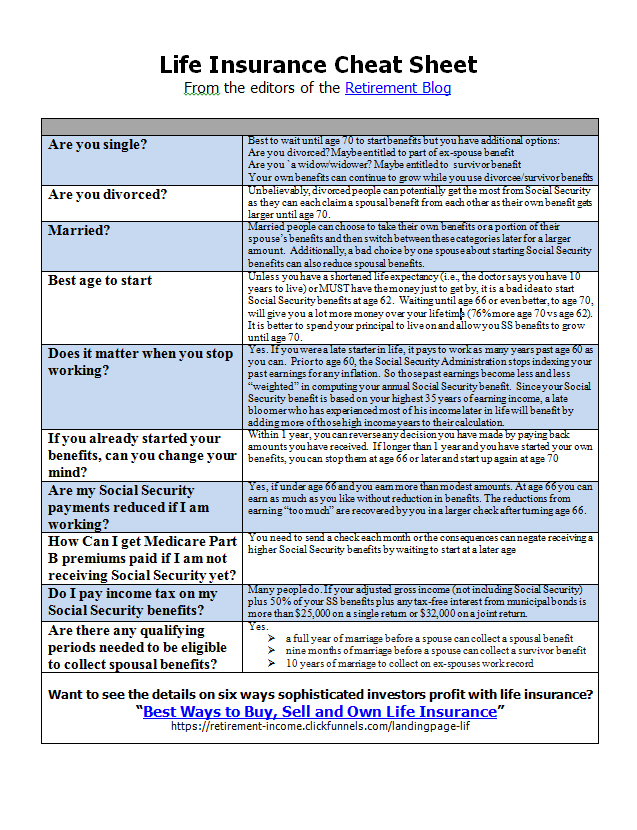 Everything You Don't Know About How to Use Life Insurance to Make Money
Five ways that wealthy people use life insurance to retain and create wealth
How to convert an existing life insurance policy into more money than the insurance company valuation
Why you never want to be the owner of a policy that insures you
A huge and common mistake when selecting a life insurance beneficiary
They don't talk about these "insider" strategies on CNBC or in Money magazine. Get the free guide to open up a new horizon of financial awareness.