Looking to pick up some life insurance just before retirement? You might consider 'level term'. If you are healthy and you qualify, it may still be expensive since you are getting older. In any case, be sure you understand what it is all about.
Level term life insurance has premiums that are designed to remain the same for a period of 5, 10, 15, 20, 25, or even 30 years. This type of term life insurance is extremely popular because it is comparatively inexpensive while providing short to long-term coverage.
The premium you pay each year for level term life insurance remains the same over the period you choose. That's because payments are based on the total cost of each year's annual renewable term rates throughout the period adjusted for the time value money. So the 'older more expensive to insure' years in that period are averaged into the level premium you pay.
Therefore, the longer the term the premium is level (i.e. remains the same) the higher the cost to the insured. The older you are the more costly level premiums for longer terms will be.
Most level term programs include a renewal option which allows the insured to renew for a maximum guaranteed rate if the insured period needs to be extended. This clause is typically only revoked if the health of the insured deteriorates significantly during the term.
Is there a catch to all this?
Be sure to read the fine print and all disclaimers in your policy. Some guarantees about the level premiums are not honored as you may first interpret. Ask questions if you do not understand the terms of the policy you're considering. And make sure you purchase from a top rated (Best Rating A to A+) company.
Conversion option to a permanent policy?
Many term policies offer a conversion privilege to permanent life within a certain period of years. During this allotted time, you can convert to a permanent policy regardless of your health condition at the time of conversion.
Those conversions that do not require proof of insurability can give you the opportunity to decide later to make about buying permanent life. Some carriers will allow conversions until the age of 75. The coverage would be equal or less of the term face value already in place.
It is always smart to compare various term life policies to see which carriers offer conversions and the stipulations attached to their policies.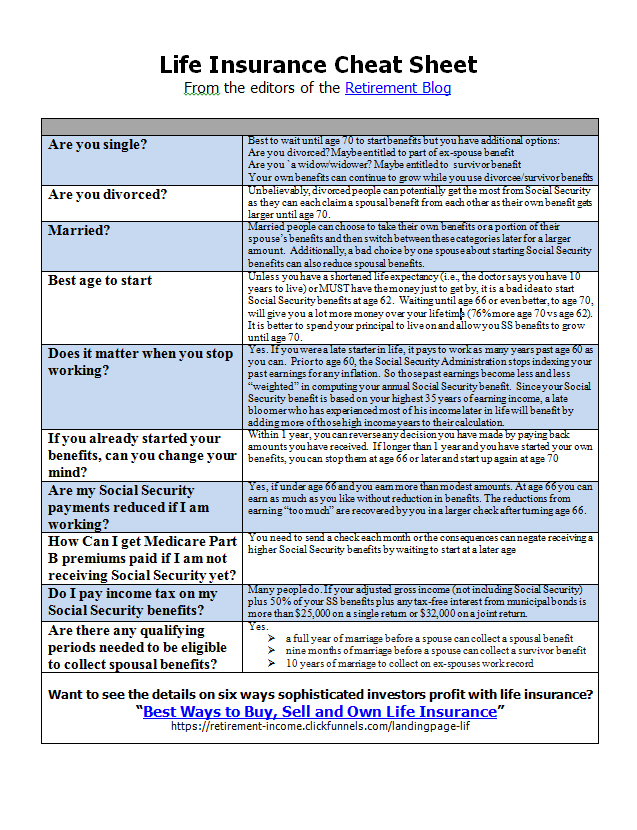 Everything You Don't Know About How to Use Life Insurance to Make Money
Five ways that wealthy people use life insurance to retain and create wealth
How to convert an existing life insurance policy into more money than the insurance company valuation
Why you never want to be the owner of a policy that insures you
A huge and common mistake when selecting a life insurance beneficiary
They don't talk about these "insider" strategies on CNBC or in Money magazine. Get the free guide to open up a new horizon of financial awareness.