Imagine if you paid your homeowners insurance all of your life and never made a claim. Eventually, your insurance company sent you a check with a note that said: "Here's your money back because you never made a claim."
I don't know any homeowners insurance companies that will send your money back, but there are life insurance companies and long term care companies that will. It's called "return of premium" and refunds your premiums if you do not use the insurance. This feature is not available in all States.
Being over 60, you either own long term care insurance or you have thought about getting it. You might procrastinate getting this important coverage because you may feel that your money will be wasted if you don't use the insurance (although the same holds true for your car insurance and homeowners insurance, you would never think of not having these policies).
Your solution is the return of premium feature. It's an optional feature offered by only a few long term care insurance companies (and not in every state).
The typical feature works like this. At death, the company returns all premiums paid less any amounts paid to you as claims. During your life, you do pay additional premium for this feature but if you don't use the policy, all premiums paid are returned to your estate.
This is a brief summary of the return of premium feature. If you do not already have long term care insurance, any long term care agent will provide you a written description of this feature and information on the companies which offer it. It could be a great option to get protection while avoiding the feeling that you are wasting money.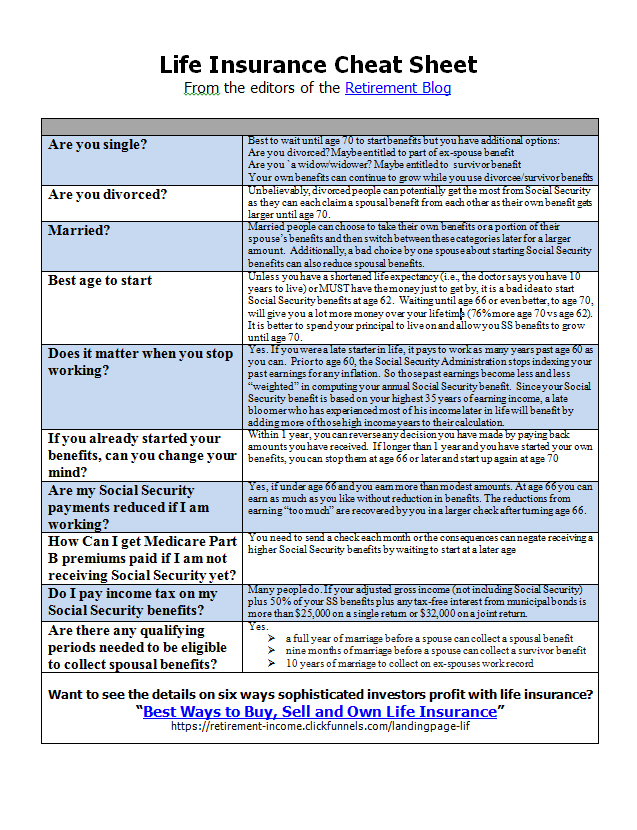 Everything You Don't Know About How to Use Life Insurance to Make Money
Five ways that wealthy people use life insurance to retain and create wealth
How to convert an existing life insurance policy into more money than the insurance company valuation
Why you never want to be the owner of a policy that insures you
A huge and common mistake when selecting a life insurance beneficiary
They don't talk about these "insider" strategies on CNBC or in Money magazine. Get the free guide to open up a new horizon of financial awareness.