I met a woman in her early 70's. She expressed interest in long term care coverage that would cost about $1000 annually. She said she already felt poor and did not want to spend any money on insurance. I noticed however that among her many assets was a small $10,000 annuity, I asked her if she ever withdrew any money from it. She said no and I pointed out the following idea:
Annuitize (take monthly payments) the annuity for life. Such an annuity would generate a lifetime payout of approximately $1,000 annually—just the amount needed to get important long term care coverage. This is money she is not using anyway so it has no effect on her spending or pocket book. By committing this small asset, this $10,000 immediate annuity, it will fund her long term care premiums for life (assuming level premiums).
Note that there will be some taxes on the immediate annuity income which is affected by age and basis in the contract. Also note that the long term care premiums may not stay level as most every long term care company has increased premiums over time.
Therefore, it would be wise, using the above example, to start with a $15,000 immediate annuity as it will generate sufficient annual income to cover taxes and potential long term care premium increases.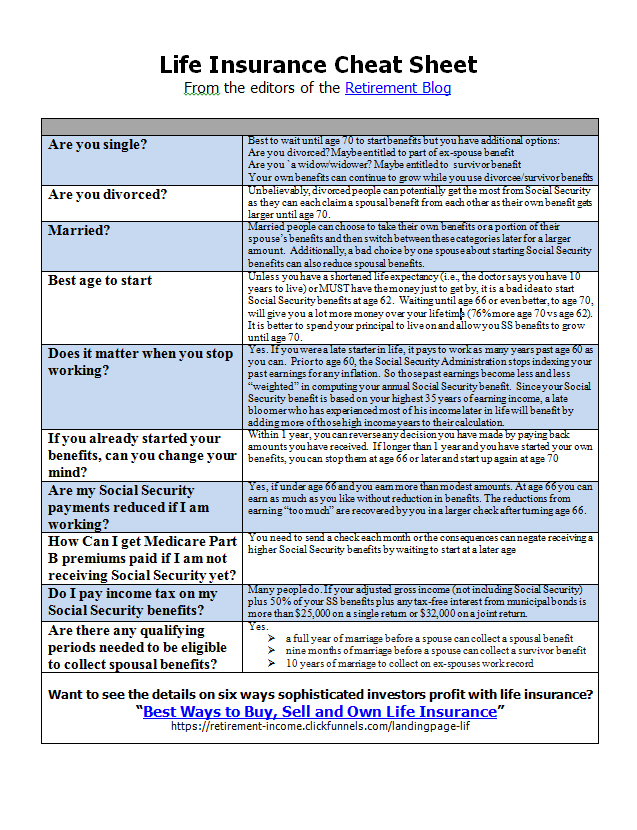 Everything You Don't Know About How to Use Life Insurance to Make Money
Five ways that wealthy people use life insurance to retain and create wealth
How to convert an existing life insurance policy into more money than the insurance company valuation
Why you never want to be the owner of a policy that insures you
A huge and common mistake when selecting a life insurance beneficiary
They don't talk about these "insider" strategies on CNBC or in Money magazine. Get the free guide to open up a new horizon of financial awareness.