Steps to Find Care for Senior Relatives or Parents
To find care for senior family members can prove a daunting task. Many times there is a great deal of stress that is involved in making such a decision. Many individuals unfortunately foresee an individual that they have cared about their entire lives wasting away in some dark, cold facility. In truth, there are actually many different forms of care that family members can choose for their elderly loved ones. Moreover, the popularity of social media helps everyone in the family to stay connected even when each individual cannot physically be together in the same location at the same time.
Find care for Senior relatives of the Right Type
There are a variety senior care options available. An elderly person may receive care in-house on a constant basis or may be able to live in a type of assisted living facility where he or she lives independently in an apartment, but is overseen by skilled medical staff. In this type of arrangement it is often common that staff members are employed to take care of yard work, housekeeping and cooking meals. Individuals who need assistance with medications may also be able to have a nurse look in on them each day.
Still another type of senior care for elder relatives or parents involves helping an individual in their own home. This person may live in the home with the individual they are caring for or may only stop by for a few hours each day in order to assist with basic needs such as meal preparation, bathing and housekeeping. The level of care that a senior may receive is largely dependent upon his or her physical and mental state and how independent the person is able to remain.
Involving A Loved One In Their Own Senior Care
If possible, it is vitally important that a senior member of the family be involved actively in his or her own care. Being able to make decisions regarding the type of care that is desired helps to reduce the amount of stress that is involved by allowing a person to make their own choices for as long as possible. Individuals who are able to have an active part of the decision-making process are typically less likely to feel depression about the changing circumstances. In fact, they may even initiate the decision on their own if allowed to do so.
Using Social Media To Keep Seniors Connected
Using various forms of social media helps loved ones to stay connected even when they are separated by different geographic locations. This is vitally important for helping everyone within the family to adapt to a new living arrangement and can serve as a vital part of helping everyone remain close whenever senior care becomes necessary. Using social media allows extended members of the family to communicate effectively on a daily basis and be an active part of each others lives. Being able to participate actively is vitally important whenever an elderly member of the family must change their living arrangements.
To find care for senior members of the family often involves making difficult decisions when emotions are at their highest. Utilizing every opportunity to stay in contact while involving each member of the family in the decision can help reduce some of the stress that is involved. Allowing a loved one to remain as independent as possible for as long as he or she can is also a vital part of helping that person live life to the fullest.
William Miller knows the importance of having a trustworthy and reliable caregiver service for the elderly. If you are looking for great home care in Toronto, he highly recommends Homewell Toronto for their nurturing and caring staff. For more information, visit their website now.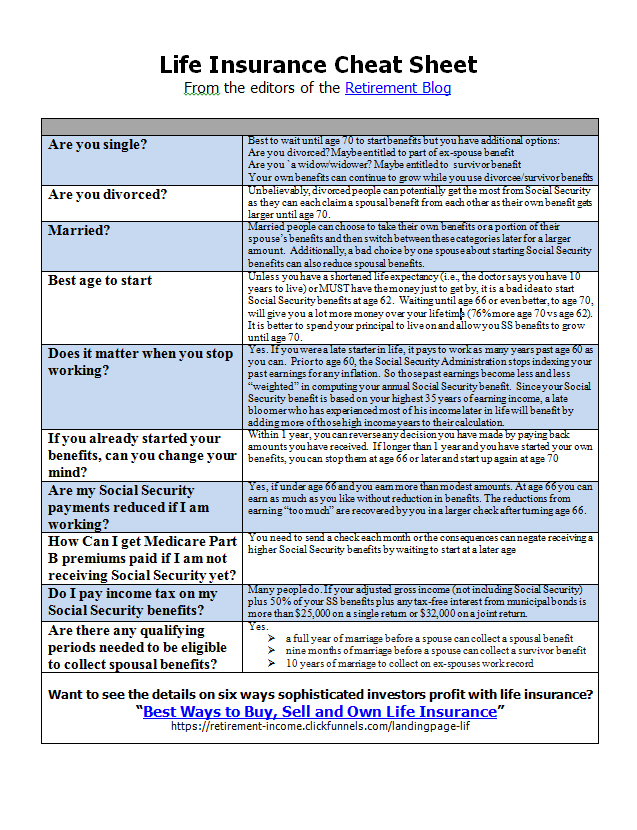 Everything You Don't Know About How to Use Life Insurance to Make Money
Five ways that wealthy people use life insurance to retain and create wealth
How to convert an existing life insurance policy into more money than the insurance company valuation
Why you never want to be the owner of a policy that insures you
A huge and common mistake when selecting a life insurance beneficiary
They don't talk about these "insider" strategies on CNBC or in Money magazine. Get the free guide to open up a new horizon of financial awareness.