Know what you need when you seek a retirement planning consultant.  Make a list of questions you want answered.  Some retirement planning consultants have a psychology and therapy background and deal with the issues of transition of working to not working.  They address such retirement planning issues as:
Leaving the friendships and social interaction of work
How to use your time so that you feel productive
How to adjust other elements of your lifestyle—exercise, eating, when you wake
If you are concerned about these types of issues than the retirement planning consultant you seek will typically have a PhD in psychology or counseling.  On the other hand, many people seek help with financial planning for retirement.  Such people would seek a retirement planning consultant  with a financial background.  They need answers to questions such as:
Do I have enough money to retire
How do I handle my 401k rollover
How do i set up my portfolio for a consistent monthly income to cover my needs
What do I need to do estate planning?
Where should I live?

If your questions and concern are in the financial arena, you want a retirement planning consultant that has  a financial background and may have the CFP(r) or ChFC credential.  You may find that you need both types of retirement plan consultant—one that has a background in the psychological aspects of retirement and one with the financial background.  There are more and more professionals that have both.
Some psychologists have supplemented their knowledge by gaining a CFP(r) credential and gaining the experience to assist you in both realms.  Additionally, some professionals from the financial arena have focused on life coaching, an emerging field for financial advisors.  They have obtained training through The Financial Life Planning Institute or the Kinder Institute of Life Planning.  Here is a synopsis of what a retirement planning consultant learns:
"Within the profession of Financial Planning and advising, a new approach has emerged from a core group founded in the USA by George Kinder and Richard Wagner.  Shifting the emphasis of the planning relationship to assisting clients in formulating their "life of choice" first, advisers then establish the financial decisions that will support the unfolding life plan and its financial requirements."
Start your search with appropriate keywords and it won't take very long to find the right retirement planning consultant in your area.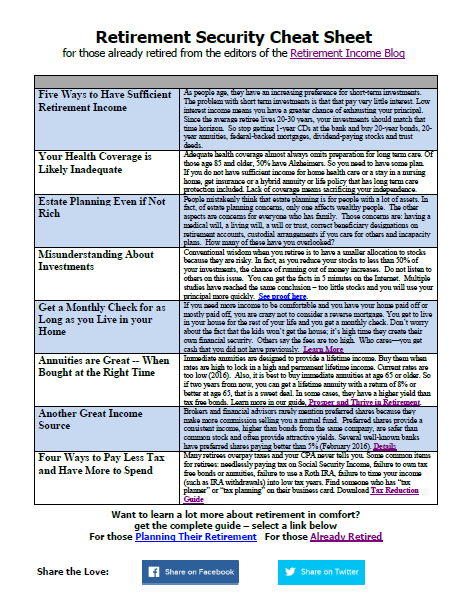 How to Prosper and Thrive In Retirement
For those already retired seeking to improve their finances
The 4 most important issues for any retiree and a quick plan to address each
The overlooked annuitization of assets to make your money go farther and reduce risk
An easy way to save money on health coverage
You don't need to be rich to plan your estate like this
A few simple lessons can reduce stress and bring more joy in your retirement year. Stop worrying and learn the simple
actions to take.