After the dot-com bust, the 10 largest securities firms paid a $1.4 billion fine to the SEC for inappropriately recommending stocks to investors.  But the public still had faith and the big firms seemed to be little harmed as to their reputation.  In 2008, we have some of those same big financial asset management firms going under or being merged: Bear Stearns, Lehman, Merrill Lynch (more to follow  in 2009).  This time, the employees, specifically the brokers, have lost faith and are leaving to start their own financial asset management firms.
As employees of these larger companies, the brokers often work on a commission basis.  When they leave, they obtain a Registered Investment Advisor certificate from the SEC to set up shop on their own.  They can no longer charge commissions but rather, operate on a fee basis (e.g. charge a 1% fee to manage your stock portfolio).  It's estimated that there are 1,000 of these independent financial asset management shops being set up annually.  Can you trust an individual with no "big firm" backing?
How much trust you have in a big firm is up to you.  Understand however that if an individual broker becomes an independent financial asset manager, your portfolio is still maintained at a large firm such as Charles Schwab, TD Ameritrade, E-trade, Fidelity, etc. So you are trusting the intellectual capacity, integrity and advice of your financial advisor but your assets are actual on deposit with a large well known custodian.
It appears that affluent investors, the typcial clients of independent financial asset managers, have embraced the services of these independent providers. Charles Schwab's semi-annual "Independent Advisor Outlook Study" for 2008 reports affluent investors turning to independent financial asset managers and away from full-service financial asset management firms. Mutual fund manager, Rydex, found the average registered investment advisor was already doing well before the recent turmoil and had increased their client base by 7 percent in 2007.

Michael Weiss, founder of Frontier Financial Advisors says, "Investors are moving their accounts from the
large brokerage firms and banks to boutique financial asset management firms....For the first time in years, the small boutique asset management firms are better positioned than the larger firms to serve the individual investor."
For you as the investor, you need to decide if your comfort comes from the individual that you deal with and your relationship with that financial advisor or if you feel batter about your financial asset management being handled by a big name.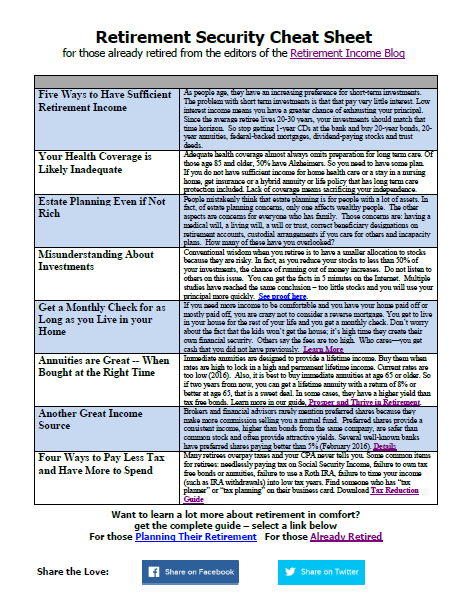 How to Prosper and Thrive In Retirement
For those already retired seeking to improve their finances
The 4 most important issues for any retiree and a quick plan to address each
The overlooked annuitization of assets to make your money go farther and reduce risk
An easy way to save money on health coverage
You don't need to be rich to plan your estate like this
A few simple lessons can reduce stress and bring more joy in your retirement year. Stop worrying and learn the simple
actions to take.