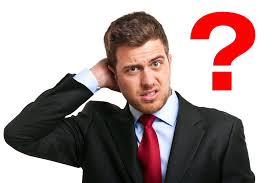 Consumers are generally distrustful of people in the financial services industry.  And rightly so.  But not for the reason you might think.
I was a financial advisor for many years and of course knew a lot of financial advisors and life insurance agents. I never met one that was intentionally dishonest. In fact, each was focused on doing the best they could for their clients.
The problem is that most were not competent. The situation is only partially their fault.

Regulators allow unqualified people into the financial services industry
It would be nice to expect the government to actually protect you. This does not happen in the financial services industry. The bar for becoming a financial advisor or life insurance agent is set very low. One must simply pass a multiple-choice test which an intelligent sixth-grader can pass. No real knowledge of giving financial advice is required.
Let me restate – there is no training, required acumen or proof that people giving financial advice, people who have the legally required license, have any competence to advise you.
It would be nice to see the personal financial statement of a potential financial advisor before you hire them. That way, you have some evidence of their financial acumen.
I suppose the regulators are so lax because they are influenced by the industry they regulate. The financial services companies, the securities firms and the insurance companies, desire a low hurdle for candidates to enter the industry.  In this way, they have a larger pool of salespeople to recruit.
Fortunately, there are a couple indicators of competence. Anyone who has the CFP credential or ChFC credential has taken the time to study and gain a broad knowledge for advising you correctly. Passing these exams does not mean that the advisor or agent is an expert. However, it is a very good indication that they take their accumulation of knowledge seriously and act as a professional rather than a salesperson.
Getting these credentials is voluntary. I ask myself, "Why would anyone in the financial services industry who is serious about their profession not take the time to get one of the credentials above?"  I don't have a good answer and therefore suggest these credentials be your minimum screening criteria.
The Top Management of Financial Services Companies Intentionally Rip You Off
It's no surprise that the lack of ethics among senior managers at financial services company is sorely lacking. I am not repeating something that we've all seen in the press again and again. I have documented the evidence of these companies being fined and penalized.  Senior managers at these companies knowingly pursue tactics that will increase the profits of their firm (and their personal bonuses and stock option value) at your expense.
So my next recommendation is that you don't do your investing or life insurance transactions with a large well-known firm. Not only are you exposing yourself to being ripped off, you are likely overpaying for products.
If the name of a life insurance company is well recognized, that is due to their large advertising budget.  Who do you think subsidizes that budget? You do.
The cost of the products are inflated for that marketing expense and you pay. There are hundreds of solid life insurance companies that provide similar products distributed by independent agents. These companies generally do not spend money on consumer marketing. The savings is passed on tom you in the form of lower premiums.
The other reason to do your business with independent agents and advisors is for their independence.
If the financial professional has the name of the large company on their business card, their job is to sell the products and services of that company. So it is obvious, you will not get independent advice but rather a promotion for the products and services of the company he represents. The Chevrolet salesman will never recommend a Ford.
These very basic recommendations of where to do your business and how to select an advisor will hopefully guard you from being abused in the most egregious ways.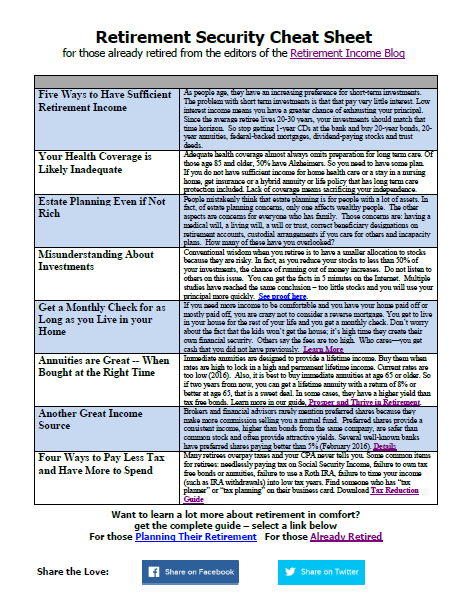 How to Prosper and Thrive In Retirement
For those already retired seeking to improve their finances
The 4 most important issues for any retiree and a quick plan to address each
The overlooked annuitization of assets to make your money go farther and reduce risk
An easy way to save money on health coverage
You don't need to be rich to plan your estate like this
A few simple lessons can reduce stress and bring more joy in your retirement year. Stop worrying and learn the simple
actions to take.