You buy life insurance for a purpose. Perhaps that purpose is carried out by those you choose as beneficiary of your policy. As time goes on and circumstances change, you need to make sure you protect your beneficiaries and your wishes by designating them appropriately in your policy.
Let's review common designations for beneficiaries and the implications that it carries:
Multiple Beneficiaries
You can have your children as multiple beneficiaries. Be sure to indicate their names and the percent of proceeds that each will be getting. Always make the designation as a percentage rather than a dollar amount.
Contingent Beneficiary
If your first choice for beneficiary dies and soon after you die or forget to reassign a beneficiary, it is a good idea to have a second choice ready. Naming a contingent beneficiary is almost always practical. So in addition to choosing a "primary beneficiary", also designate a contingent (secondary) beneficiary.
This allows the contingent beneficiary to get your life insurance proceeds if your primary beneficiary dies before you.
Let's consider an example. You have named your three sons Tom, Jack and Ed as equal primary beneficiaries of your life insurance policy. If Tom dies before you and you have not named a contingent beneficiary for Tom, then Tom's children will get nothing. In this case Jack and Ed will split the death benefit 50-50. Had you name the contingent beneficiary for Tom, then that beneficiary would get one third of the death benefit Jack would get one third and Ed would get one third.
Minor as a Beneficiary
When you name a minor child as a beneficiary, make sure you appoint a guardian or trustee who will administer the insurance proceeds for him or her. Choose that person wisely.
Revocable and Irrevocable Beneficiary
If you own a life insurance policy, you can surely change your beneficiaries for whatever reason you like. In this case such beneficiaries are revocable.
It may be advantageous for you to designate a beneficiary as an irrevocable beneficiary to protect his right to get your insurance proceeds. That's because you cannot change your irrevocable beneficiary's name on the policy unless he or she consents to it. With an irrevocable beneficiary in your policy, creditors cannot touch the policy proceeds, since these monies are no longer considered as part of your assets.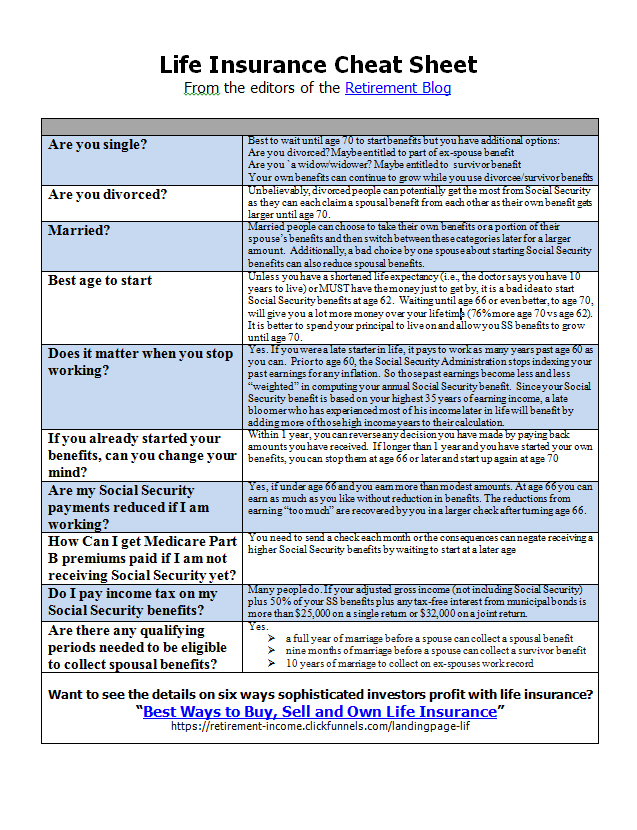 Everything You Don't Know About How to Use Life Insurance to Make Money
Five ways that wealthy people use life insurance to retain and create wealth
How to convert an existing life insurance policy into more money than the insurance company valuation
Why you never want to be the owner of a policy that insures you
A huge and common mistake when selecting a life insurance beneficiary
They don't talk about these "insider" strategies on CNBC or in Money magazine. Get the free guide to open up a new horizon of financial awareness.