Life insurance compensates the death of someone with money. If the insured is a source of income or other financial benefit to someone, then life insurance is appropriate. Broad policies that cover a multitude of potential events are good. The types of life insurance to buy are term, universal, whole and survivorship, all covered in other posts about types of life insurance in this blog.
Limited types of life insurance policies directed only to specific events, circumstances or questionable financial loss may be unnecessary and in the author's opinions, prey on people's irrational fears. Let's take a look at some.
Life Insurance for Children
Young children are an enormous social and psychological benefit to any parent. However great the loss of a child, he or she does not produce a financial loss to the parents. And of course a young child leaves no heirs to provide for. Life insurance on children is not necessary.
If you want to invest in your child, put it into a program to save for his education.
Flight Insurance
It may be inviting to throw a few bucks away for flight insurance at the airport, but it represents insurance overkill. Flight insurance coverage is completely unnecessary. Airline accidents are extremely rare. You probably had a greater chance of dying while driving to the airport. Your normal life insurance policy should already provide coverage in the event of a catastrophe.
If you haven't got around to buying a normal life insurance policy to provide for those financially dependent on you, do so immediately.
Mortgage Life Insurance
Signing up for mortgage life insurance to pay off your mortgage if you die may sound attractive when buying that new house. Getting a general term-life policy would be better. A good life insurance policy will provide enough money to pay off the mortgage in addition to other expenses and obligations you have to those depending on you.
Accidental-Death Insurance
Major catastrophes such as car wrecks and fires are covered under other policies. This includes while you are at work. Accidental-death policies often entail all sorts of death conditions that make them difficult to collect on. Additionally, death by accident is rare. Instead, invest in the amount of life insurance you need under a regular policy.
Do your homework before you buy any policy. Calculate what needs to be paid off and provided for to come up with the right amount of insurance for you. Before signing, read your policy carefully to make sure that you understand the terms, coverage and costs. Don't give in to an agent's attempt to sell you types of life insurance you don't need or that sounds irrational.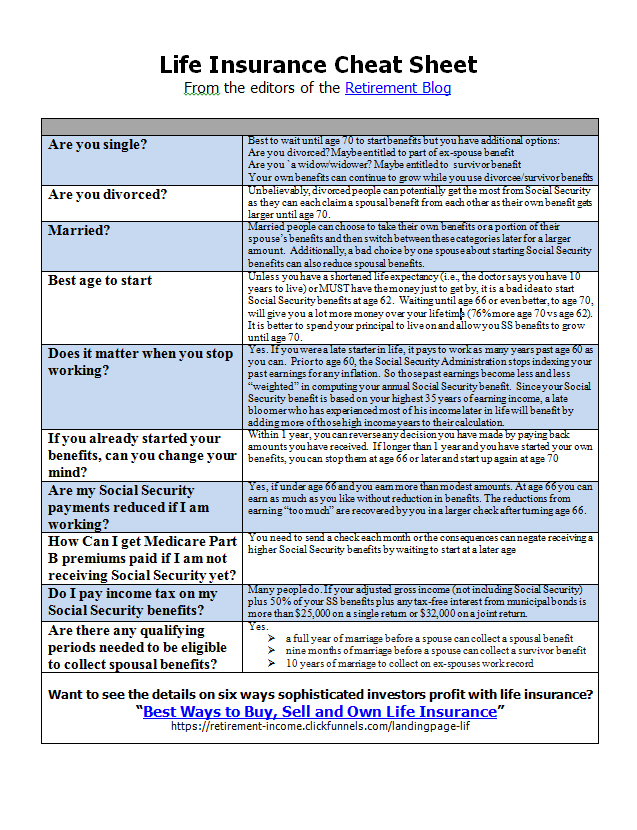 Everything You Don't Know About How to Use Life Insurance to Make Money
Five ways that wealthy people use life insurance to retain and create wealth
How to convert an existing life insurance policy into more money than the insurance company valuation
Why you never want to be the owner of a policy that insures you
A huge and common mistake when selecting a life insurance beneficiary
They don't talk about these "insider" strategies on CNBC or in Money magazine. Get the free guide to open up a new horizon of financial awareness.