One of the topics we cover on this blog is estate planning as its unlikely you will spend every last dime before you die.  So let's consider trust planning and how to leave assets to your heirs, just in case there's some money left over.
I am a big fan of leaving money in trust to provide trust income to your heirs and not leaving assets outright.  Leaving assets outright has several problems:
Your heirs may blow the money, intentionally or not
The creditors of your heirs can get at it
An alienated spouse can get at it (if they are clever)
If you leave money in trust, you can set it to give your heirs a trust income and not expose the principal to any of the above problems.  Of course, you can provide additional flexibility through the trustee.  You can empower the trustee (the person who is responsible for the trust on behalf of your heirs), to make discretionary distributions of trust income.  For example, if you your heirs get $20,000 annually from the trust, you can empower the trustee to make additional distributions of trust income or trust principal for certain purposes such as education or starting a business or buying real estate.
It's important that the trust distribute its income each year because trust income left in the trust is taxed at very high rates:
  2007 Federal Estate and Trust Tax Rates

 If taxable income is:

 The tax is:

Not over $2,150

15% of the taxable income

Over $2,150 but not over $5,000

$322.50 plus 25% of the excess over $2,150

Over $5,000 but not over $7,650

$1,035.00 plus 28% of the excess over $5,000

Over $7,650 but not over $10,450

$1,777.00 plus 33% of the excess over $7,650

Over $10,450

$2,701.00 plus 35% of the excess over $10,450
By distributing the trust income to the beneficiary, the trust will not pay any tax and the income will be taxed to the beneficiary at much lower rates.
How important is trust planning?  You can consult retirement income calculators to see how much income you need, how much of your assets are likely to not be exhausted and to what extent to carry out estate planning.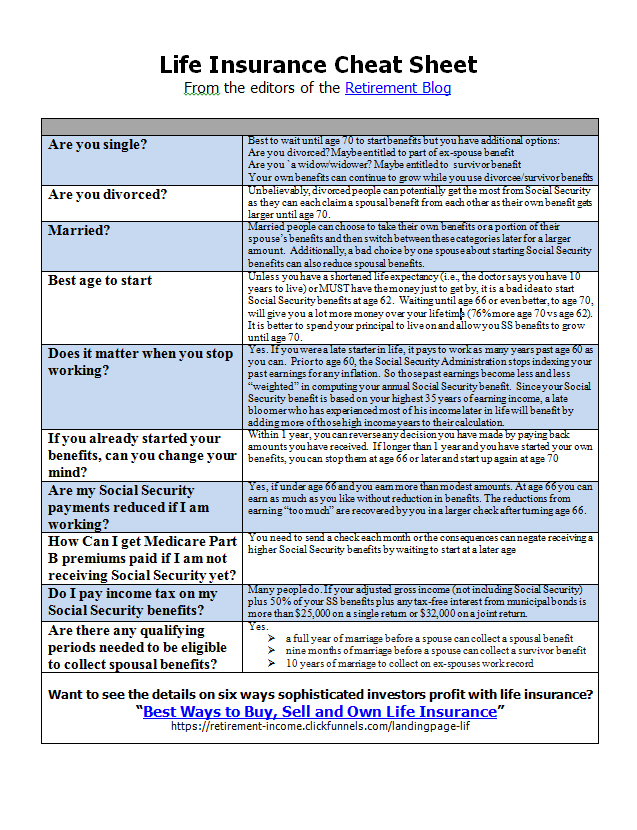 Everything You Don't Know About How to Use Life Insurance to Make Money
Five ways that wealthy people use life insurance to retain and create wealth
How to convert an existing life insurance policy into more money than the insurance company valuation
Why you never want to be the owner of a policy that insures you
A huge and common mistake when selecting a life insurance beneficiary
They don't talk about these "insider" strategies on CNBC or in Money magazine. Get the free guide to open up a new horizon of financial awareness.