Steps Your Heirs Should Take After Death to Settle an Estate
After a loved one's death, particularly that of a spouse, it's hard to focus on financial affairs-but there are a number of things that must be done to settle the deceased's estate. Here's a checklist for estate settlement.
Obtain copies of the death certificate from the funeral director
You'll need five to 10 certified copies as proof of death when transferring assets and filing for life insurance proceeds.
Locate important documents
These typically include the most recent will, investment account information, and insurance policies. But it's easy to miss some obvious papers, so also check the deceased's most recent tax return to help identify investments and other information, as shown in the chart below.
Important documents checklist
Gather all current bills
You'll want to call the companies issuing the bills to find out if they're covered by credit life insurance, which pays off the account balance in the event of a customer's death.
Contact the deceased's life insurance agent
Typically, to establish proof of claim, life insurance companies require only a beneficiary's statement and a death certificate or attending physician's statement. You don't even have to decide what to do with the money right away: Some life insurance companies offer an interest-bearing money market accounts that let you write checks against your benefit proceeds while you talk things over with your advisors.
Contact organizations
Unions, service organizations and other professional organizations the deceased belonged to may offer special death benefits.
Contact the Social Security office
If the deceased was covered under Social Security, you may be eligible for a lump-sum death benefit, particularly if you're the surviving spouse.
Meet with advisors
Finally, obtain the services of professional advisors-such as lawyers, accountants and financial advisors-who will make sure that your records are in order and see that your wishes are met. And remember, you aren't just wrapping up your loved one's death; you're preparing for your new life, which means you should update accounts and policies to reflect changes in ownership, draw up a new will, and plan for your own financial future.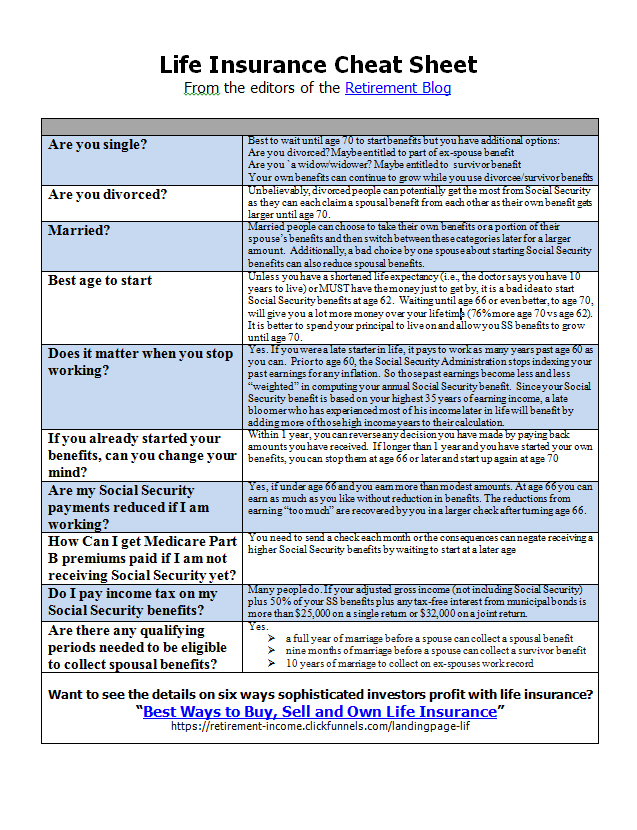 Everything You Don't Know About How to Use Life Insurance to Make Money
Five ways that wealthy people use life insurance to retain and create wealth
How to convert an existing life insurance policy into more money than the insurance company valuation
Why you never want to be the owner of a policy that insures you
A huge and common mistake when selecting a life insurance beneficiary
They don't talk about these "insider" strategies on CNBC or in Money magazine. Get the free guide to open up a new horizon of financial awareness.