Assigning life insurance beneficiaries is a tricky business. You may be married and have a couple of kids; or you may be married to a second wife with children of a previous marriage. You assign a beneficiary and a contingent beneficiary with an intended idea of who should get your insurance proceeds and for whom they should be used. Unfortunately, circumstances can easily occur that can undermine your "intended idea" of life insurance beneficiaries. How can you safeguard your intentions?
Problems with assigning persons as life insurance beneficiaries
With your wife as beneficiary and the children as contingent (i.,e. the children will collect on your policy if your wife dies before you do), her simultaneous death - or soon after yours - may leave someone other than your choice as guardian of your children. This guardian may make unsuitable use of your insurance proceeds.
Assigning a new wife as beneficiary with your children as the contingents, opens the possibility that she may break-off all her relationship with, and financial support for, your own children.
Devices to get death benefits to the intended life insurance beneficiaries
Minors Accounts: To ensure your money goes to your children, you can always set up a Uniform Gift to Minors Account (UGMA) or a Uniform Transfer to Minors Account (UTMA). Both the UGMA and the UTMA are free to set up. With either a UGMA or a UTMA, the insurance company will pay the death proceeds into the account. Your children will have access to the money only when they reach the age of majority.
However, most parents would not want their 18 year old child to have access to a lot of money. It's just too easy for them to blow it.
Trust in the children's name: Better to set up a trust as the primary and contingent beneficiary. This way you - as the insured - can choose at what age and what amounts of money will be distributed to both the primary and contingent beneficiaries. This does cost a little but is the better alternative.
Other device options: You can make separate provision for your wife either as a shared primary beneficiary of your funds, or set up a trust with insurance proceeds that she can access for herself and can control for specific support of your children.
The point of this post is that you want to consider subsequent events, what may happen after you are gone, in selecting life insurance beneficiaries today.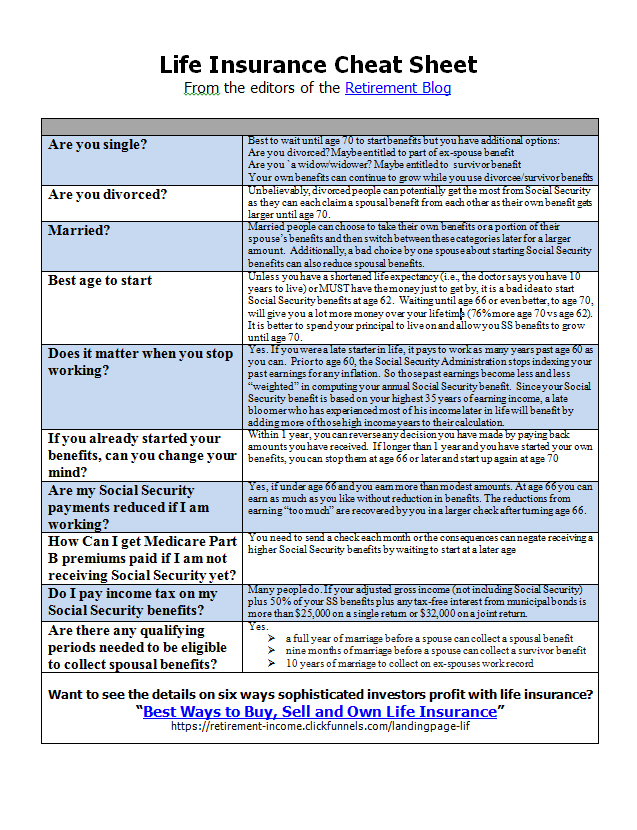 Everything You Don't Know About How to Use Life Insurance to Make Money
Five ways that wealthy people use life insurance to retain and create wealth
How to convert an existing life insurance policy into more money than the insurance company valuation
Why you never want to be the owner of a policy that insures you
A huge and common mistake when selecting a life insurance beneficiary
They don't talk about these "insider" strategies on CNBC or in Money magazine. Get the free guide to open up a new horizon of financial awareness.