You want to leave the family house to your three children. But how will that work? If they each have families, they certainly can't share it. And will one have the funds to buy the others out? Once you realize that leaving illiquid assets to more than one child can create more grief than benefit, you want to have a simple solution. And that's one of the many uses of life insurance-to provide a pool of liquidity to transfer illiquid assets.
Let's say the family home is worth $1 million. Of your three children, one or more may want cash more than the house. So you purchase a million dollar life insurance policy owned by a trust that you establish. At your passing, the trust gets the million dollars from the policy. That trust has your instructions for disbursement of the million dollars. Perhaps you want it to go to the child that does not own a home so he has the funds to purchase the home from his siblings. Perhaps you want the proceeds to be split three ways and then the highest bidder uses the cash as a down payment and gets a loan to pay off his siblings. Any arrangement you can imagine can be specific in the trust. This use of life insurance is called "estate equalization."
You can specify anything you think is fair but the most important aspect is that the insurance provides the liquidity to make several alternatives possible. Without the million dollars of cash, you could have three arguing children and potentially create a life long rift in their relationship. The life policy provides liquidity and flexibility for many possible solutions.
The same approach can be used for passing along a family business, investment real estate, art or any other illiquid asset and thus professionals call this use of life insurance "estate liquidity."
What about the need for liquidity prior to death? Many policies now provide an accelerated death benefit if terminal illness strikes. The following occurrences could trigger an accelerated death benefit:
 Diagnosis of a terminal illness or physical condition for which death is likely to occur within a specified amount of time.
 Occurrence of one of a number of specified medical conditions ("dread diseases" or catastrophic illnesses) that would result in a drastically limited life span without extensive or extraordinary medical treatment.
 The need for extended long term care in a nursing facility, at home, or in the community due to an inability to perform daily activities, including one or more of the following: eating, toileting, transferring, bathing, dressing, and continence.
Permanent confinement to a nursing home.
The flexibility of life insurance to provide liquidity for many of life's events is not widely appreciated.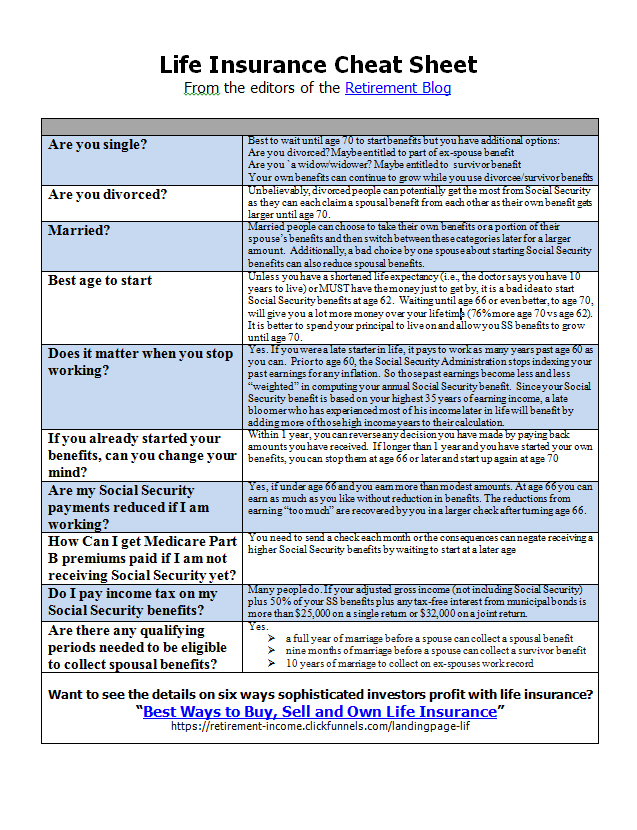 Everything You Don't Know About How to Use Life Insurance to Make Money
Five ways that wealthy people use life insurance to retain and create wealth
How to convert an existing life insurance policy into more money than the insurance company valuation
Why you never want to be the owner of a policy that insures you
A huge and common mistake when selecting a life insurance beneficiary
They don't talk about these "insider" strategies on CNBC or in Money magazine. Get the free guide to open up a new horizon of financial awareness.